UK DIY News
Building Merchants Federation (BMF) joins with WWF for a sustainable future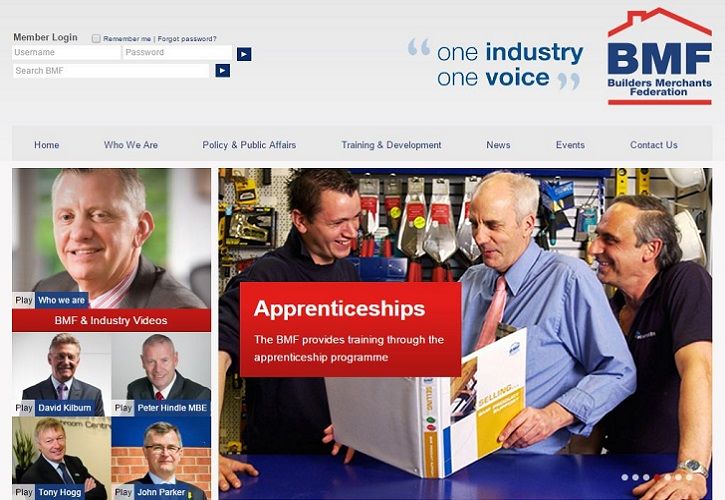 The Builders Merchants Federation (BMF) is joining with WWF's Global Forest and Trade Network in the UK (GFTN-UK) to promote responsible forest trade throughout the merchant supply chain.
The BMF and GFTN-UK will work together to bring about better industry practices and encourage a commitment to sustainability in the merchant sector.
GFTN-UK will share its expertise and knowledge with BMF members, helping them to exercise due diligence on their supply chains for forest goods. The conservation organisation provides a framework that enables companies to identify and move away from materials coming from unknown or unacceptable sources, towards products from credibly certified forests or recycled sources.
BMF MD, John Newcomb said: "Timber is a core product category for general builders merchants, second only in importance to heavyside materials such as bricks and blocks, and we will be working with GFTN-UK to encourage merchants to consider environmental and sustainability issues as part of their purchasing policy."
He added: "GFTN-UK made a huge impact on everyone in the room when they presented to our Timber Forum last year. Now we are working together to make all members aware of the damage caused to the environment when they buy, say, cheap plywood from China, sourced from forests that are not sustainable."
Julia Young, Manager GFTN-UK, said: "We're excited to be collaborating with the BMF to create a thriving, mainstream market for environmentally and responsible forest products within the building industry. It's great to see their appetite to get involved and, with the BMF working as an Associate within our programme, we'll have a new platform to assist their member companies to get to grips with this important issue."
For both organisations, the reciprocal arrangement to be associate members with each other is a first, and is about pro-active, supportive encouragement to leverage each other's expertise and audiences.
John Newcomb added: "Responsible purchasing is one of the BMF's key goals for the industry. Many merchants already consider sustainability as a matter of course, but we have a responsibility to encourage every one of them to do so. GFTN-UK can help them ask the right questions to find out where their products are coming from, so they will know if they are sourcing from sustainable forests."
GFTN-UK will also host the next BMF Timber Forum at its inspirational HQ and visitor centre, the Living Planet building in Woking, Surrey, which embodies WWF's vision for a more sustainable future. The Forum will take place on Tuesday 10th May. Please contact richard.ellithorne@bmf.org.uk for more information.

Source : BMF Press Release
08 February 2016

Insight DIY always publishes the latest news stories before anyone else and we find it to be an invaluable source of customer and market information.

Max Crosby Browne - CEO, Home Decor