International DIY News
Bunnings reveals expansion strategy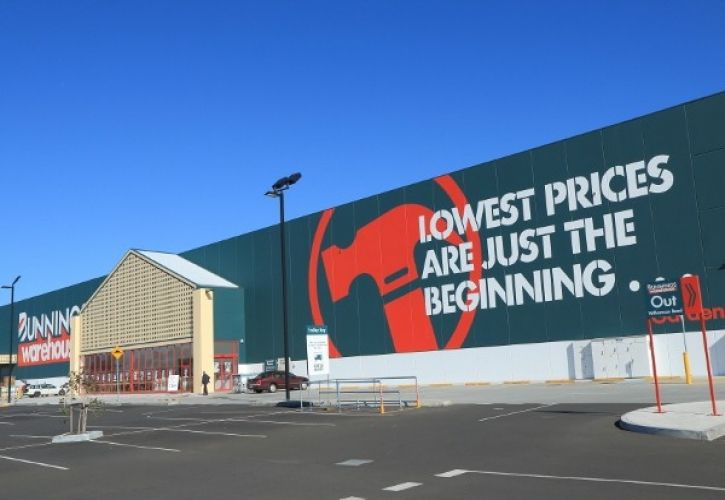 Bunnings will launch a renewed assault on the nation's hardware market, which has quickly grown in value to be worth nearly $50 billion, by ramping up the rollout of its classic warehouse format stores, while also appealing to shoppers and tradies through small-format home centres and specialty trade outlets.
Already the biggest player with an 18 per cent market share of the hardware and home improvement sector, managing director John Gillam will put the heat on rivals — including the struggling Masters chain owned by Woolworths — as he breaks into new categories as well as cosying up to new types of customers.
Presenting his strategy yesterday as part of Wesfarmers' investor briefing, Mr Gillam said Bunnings would harness growing household disposable income, renovation activity, housing construction, and lifestyle and government activity to ensure the hardware chain does not slip from its 21 years of uninterrupted sales and profit growth.
"This market is huge and we have lots of runway in front of us," Mr Gillam told analysts.
"There are billions more addressable market opportunities."
Mr Gillam said the value of the hardware market was now $46bn, up $3bn from Bunnings' estimates last year. In his 2010 presentation to analysts he said the hardware market then was worth more than $36bn.
As Wesfarmers looks to snip its capital expenditure by as much as $400 million and redirect investment to parts of the conglomerate, Mr Gillam made his case yesterday for a substantial share of available resources, saying there was plenty of new customers Bunnings could reach out to.
"The addressable market is much wider than just home improvement — the market has evolved enormously," Mr Gillam said.
Much of these new markets would be "outside the home".
"There are more toilets beyond homes than in them, there are more light bulbs outside homes than inside and plywood is used in homes, in the arts, in schools," he said.
"Our strategic agenda is unchanged — we have multiple growth options and we're pursuing all of them with a lot of focus and targeted investment."
Bunnings will open 15-18 of its warehouse stores over the next two years — takings its network to 268 — and then revert to a long-term average of 10-14 new stores a year.
It will also roll out two to four small-format "home centres" a year to build on its network of 66 stores, and add two stores a year to add to its 32-strong network of Bunnings Trades Centres.
Source : Eli Greenblat - The Australian
www.theaustralian.com.au/business/companies/bunnings-outlines-its-strategy-to-expand-in-the-hardware-market/story-fn91v9q3-122736197682521
21 May 2015

Insight provides a host of information I need on many of our company's largest customers. I use this information regularly with my team, both at a local level as well as with our other international operations. It's extremely useful when sharing market intelligence information with our corporate office.

Paul Boyce - European CEO, QEP Ltd.