International DIY News
Bunnings staff continue to strike at stores across New Zealand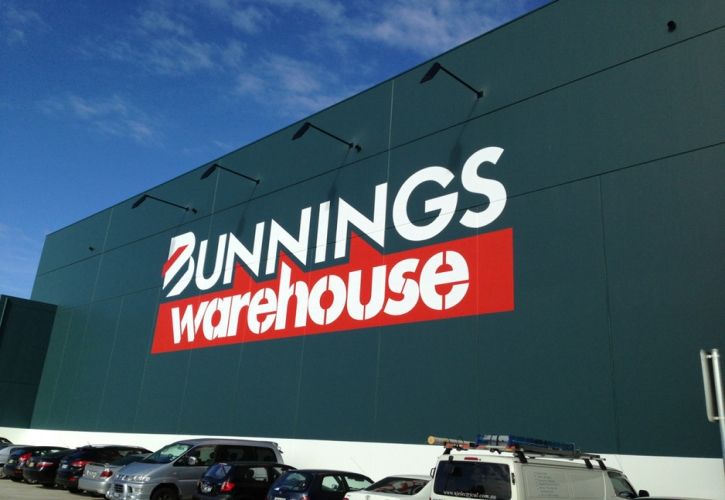 Organisers said their main gripe was the introduction of a new roster that would mean workers' shifts could be chopped and changed with just two weeks' notice.
First Union organiser Dave Cooney, on-site at the Manukau protest, said there had been great support from the public.
"In this modern age people recognise that it's important to have a life outside work."
Cooney said the union had previously had a good relationship with the company but they were at "loggerheads" over this issue.
With parent company Wesfarmers making a $1.5 billion profit in the first half of the previous financial year "it's not like they can't run their business on the current model", Cooney said.
Outside Bunnings Warehouse in Hamilton about 30 workers held placards and chanted "Stand up, fight back".
Bunnings worker Daryl Hedge said negotiations that began three months ago had stalled after the union rejected the new contracts.
Under the contracts, workers would lose the right to mutually agree with their employer over hours and rosters, he said.
"We will still be able to negotiate, but ultimately, they will have the power to change our hours.
"Some of us have kids and things going on - we don't want the uncertainty."
The new contracts meant workers could be forced to work a six-day week and split shifts.
Bunnings is planning on a two-week roster system, Hedge said.
Hedge has worked for Bunnings for almost the full 10 years it has been open in Hamilton.
"It suits some people, but there are a lot of people here who don't want the change."
He said it was a "good company", but he questioned why it needed to change contracts that "weren't broken".
"I would like to see Bunnings and the union [First Union Retail and Finance] come back to the table."
A worker who did not want to be named believes the Australian-based company is attempting to align New Zealand with its workers across the ditch.
He said this is the first move by Bunnings to remove the mutual agreement where workers can negotiate rostered hours.
"It seems to be the way they are going - about 90 per cent of the contracts in Australia are casual rates.
"This [removes] our ability to negotiate our hours and rates."
The protest coincided with peak business hours on a sunny Saturday in Hamilton.
"It is probably our busiest time. All the union members will be out, but non-union members will be working."
Christchurch employees of Bunnings Warehouse joined the action against the hardware giant, walking off the job for two hours.
About 60 union-affiliated staff from the Bunnings Shirley and Riccarton stores protested on Marshland Rd, near the Shirley store.
In total, 17 Bunnings stores planned to stopped work for two hours on Saturday. Other protests were staged earlier this week.
Bunnings Shirley employee Bob Purdon said management assurances the new terms would not lead to wholesale changes on working conditions were not good enough.
"There is the ability for them to do that. We're just not going to [agree to] that.
"They [could] change our days, our shifts . . . we just don't need it really."
Bunnings Shirley traded as usual during the protest. Purdon said unionised workers there had a "reasonably good relationship" with store management. The store manager declined to comment.
In Wellington, more than 60 staff walked off the job at stores in Naenae, Lyall Bay and Porirua.
At Bunnings Porirua, workers and supporters chanted "Hey, hey, ho, ho, dodgy rosters have got to go", while swarming the entrance to the store car park.
First Union Wellington organiser Richie Morris said the main issue with the new contracts were lack of security with hours of work.
"They are lucky if they find get their hours two weeks in advance. It is just unacceptable for Bunnings workers and for New Zealand workers in general...
Staff needed to know their shifts months in advance, so they could plan family life, he said.
"They don't want to be at the beck and call of the boss."
On Friday, a Bunnings spokesperson said its contract proposals were industry-leading and covered wage rates and rosters.
The company said its offer would guarantee team employees a minimum wage increase of 4 per cent this year with a further guaranteed minimum of 2 per cent next year.
The company said flexibility for its team and customers was key.
Source : Stuff.co.nz
www.stuff.co.nz/business/72444275/bunnings-workers-continue-to-strike-at-stores-across-new-zealand
05 October 2015

Insight provides a host of information I need on many of our company's largest customers. I use this information regularly with my team, both at a local level as well as with our other international operations. It's extremely useful when sharing market intelligence information with our corporate office.

Paul Boyce - European CEO, QEP Ltd.