International DIY News
Canada's RONA reports on full year trading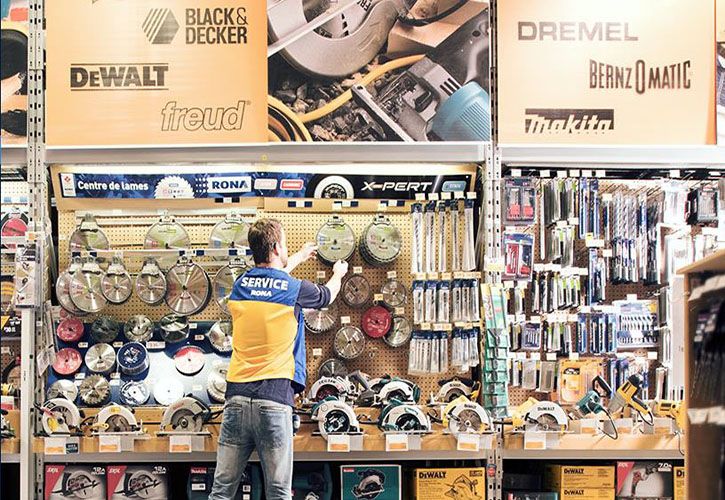 RONA inc. announces the results for its operations for the 13- and 52-week periods ended December 27, 2015. All figures in this press release are in Canadian dollars.
Highlights of fiscal 2015
- Increase of 3.1% in the retail segment same-store sales.
- Increase of 11.2% in adjusted EBITDA compared to last year, to $261.7 million, and increase of 43 basis points in adjusted EBITDA margin.
- Improvement of 35.7% in adjusted net income per share, or $0.95 compared to $0.70 in 2014.
- Repurchase of 6.8 million common shares in the normal course of business during the year, for a cash consideration of $93.4 million.
- Solid financial situation with a ratio of net debt to adjusted EBITDA of 1.60x.

Fourth quarter highlights
- Increase of 33.3% in adjusted net income per share, which rose to $0.20 compared to $0.15 in the fourth quarter of 2014.
- Adjusted net income of $21.2 million, up from $17.3 million in fiscal 2014.
- Adjusted EBITDA up 19.1% to $62.5 million and adjusted EBITDA margin up 64 basis points compared to last year.
- Increase of 0.8% in retail segment same-store sales.

Robert Sawyer, President and Chief Executive Officer of RONA said: "RONA wrapped up fiscal 2015 with a 3.1% increase in retail segment same-store sales, fueled by a sixth consecutive quarterly increase in the fourth quarter. The disciplined execution of our merchandising plans and strategic network expansion yielded positive results, despite the uncertain economy, ongoing competition and difficult market conditions in some regions. Given the successful repositioning of the Réno-Dépôt and TOTEM banners, we are getting ready, in 2016, for a complete concept review of our RONA big-box store network. The purpose of this initiative is to leverage the expansion of this key business segment following the acquisition of the 20 franchised stores, primarily by stimulating sales through the introduction of new product lines and renewed customer experience. For 2016, RONA will stay focused on execution and discipline in order to support growth in sales and profitability,"
Dominique Boies, Executive Vice President and Chief Financial Officer of RONA, said:
"For the eighth consecutive quarter, RONA recorded an increase in adjusted EBITDA and adjusted net income per share. We are very pleased with the 36% increase in adjusted net income per share for the year and the 33% increase in the fourth quarter. This improvement is a direct result from our operating leverage resulting from same-store sales growth, strict control over operating costs and contribution from acquisitions.Furthermore, disciplined capital management allowed RONA to sustain an increase in its profitability in 2015. Our decisions with respect to capital allocation will continue to focus on disciplined network expansion by means of profitable investments that will create sustainable value for shareholders. The plan to modernize our big-box stores in 2016 will be largely based on existing assets, which should contribute over time to achieve a higher return."

See the full results publication here.
Source : Rona Investor Relations
www.rona.ca
18 February 2016

Insight provides a host of information I need on many of our company's largest customers. I use this information regularly with my team, both at a local level as well as with our other international operations. It's extremely useful when sharing market intelligence information with our corporate office.

Paul Boyce - European CEO, QEP Ltd.