UK DIY News
Christmas Spending Set To Reach A Record £84.7bn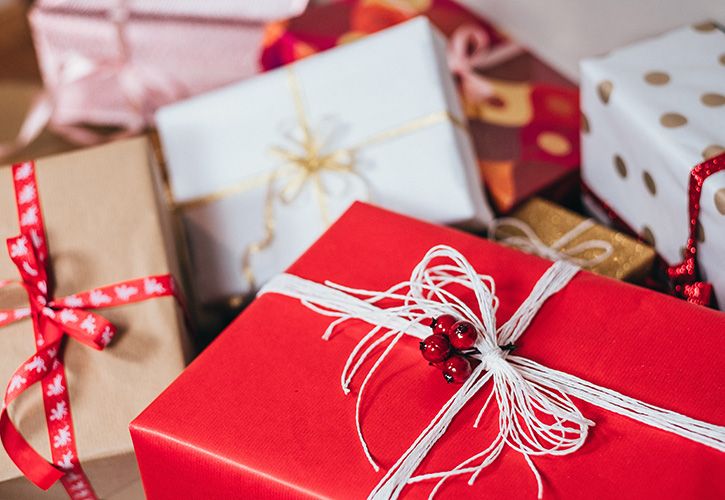 UK shoppers forecast to spend £84.7bn this Christmas - up 6.3% (£5.01bn) on 2020 (£79.7bn)
Christmas sales set to recover by 1.9% above pre-pandemic levels (£83.13bn in 2019)
Average UK spend per head is set to reach £1,275, with Londoners and those in the South East & East of England set to spend more
The North West, West Midlands & Scotland poised for biggest YoY spend increases as people make up for last year's cancelled Christmas
Shoppers predicted to spend £12.44bn on gifts alone
UK shoppers are set to spend a record £84.7bn during the six weeks leading up to Christmas this year, as the nation prepares for its first unrestricted Christmas since the Covid-19 pandemic began.
The VoucherCodes.co.uk Shopping for Christmas 2021 report, forecasts a merry Christmas for retailers, as it predicts sales will exceed pre-pandemic levels for the first time in two years.
Retail sales are expected to rise by 6.3% compared to the same Christmas period in 2020 (£79.7bn), during which the UK was under national lockdown from 5th November to 2nd December, negatively impacting retailers during the early part of the Christmas shopping season, and forcing Black Friday promotions to become online-only events. This was followed by the introduction of a tiered regulation system on 21st December, which placed London and the South East under tier 4, forcing non-essential retail stores to close in these areas, dealing retailers a damaging blow during their most lucrative time of the year.
In a promising sign of recovery for the retail industry, sales are expected to exceed the £83.13bn made during Christmas 2019 by 1.9%, as physical stores are all expected to remain open throughout the entire festive period.
UK Christmas sales 2019 - 2020 actuals & 2021 forecast
Retail sales 2019

Retail sales 2020

Retail sales forecast 2021

YoY growth 2018 - 2019

YoY growth

2019 - 2020

YoY growth forecast

2020 - 2021

£83.1bn

£79.7bn

£84.7bn

0.8%

- 4.1%

6.3%
On average, consumers are expected to spend £1,275 per head on preparations for Christmas this year, £76 more than in 2020. However, Londoners (£1,745), those in the South East (£1,468) and East of England (£1,341) are all forecast to outspend the national average as they get ready for a restriction-free Christmas.
After last year's 'cancelled Christmas', shoppers in every region of the UK are preparing to spend more on Christmas festivities than last year. London and the South East are the regions predicted to spend the most this Christmas, with shoppers in London forecast to spend a whopping £15.6bn in total and those in the South East closely following behind with £13.4bn.
Retailers in the North West, West Midlands and Scotland are poised for the biggest year-on-year profit increases, as those living in the North West are forecast to spend 10.5% more than they did in 2020, whilst those in the West Midlands and Scotland are set to increase spend by 9.5%, well above the national average increase of 6.3%.
UK regional Christmas spending: 2020 actuals and 2021 forecast
Spend per head (£)

Total spend (£ millions)

YoY Growth (%)

2020

2021 (Forecast)

2020

2021 (Forecast)

2021 (Forecast)

North East

£964.09

£993.94

£2,562.55

£2,641.88

3.1%

North West

£1,043.27

£1,153.19

£7,607.53

£8,409.05

10.5%

Yorkshire & Humberside

£1,003.52

£1,045.25

£5,499.27

£5,727.98

4.2%

East Midlands

£1,038.55

£1,103.82

£4,989.19

£5,302.74

6.3%

West Midlands

£1,035.92

£1,134.05

£6,112.96

£6,692.04

9.5%

East of England

£1,262.13

£1,341.45

£7,826.50

£8,318.35

6.3%

London

£1,668.62

£1,745.61

£14,863.97

£15,549.85

4.6%

South East

£1,382.13

£1,468.99

£12,624.41

£13,417.79

6.3%

South West

£1,188.38

£1,225.17

£6,654.92

£6,860.95

3.1%

Wales

£972.45

£1,023.22

£3,052.49

£3,211.88

5.2%

Scotland

£1,112.40

£1,217.78

£6,049.20

£6,622.24

9.5%

Northern Ireland

£986.71

£1,038.24

£1,856.99

£1,953.96

5.2%

UK

£1,199.67

£1,275.06

£79,700.00

£84,708.71

6.3%
With restrictions on socialising lifted this Christmas, consumers are expected to increase their spending on gifts compared to Christmas 2020 as many look to make up for restricted gift-giving and socialising last year. Shoppers are set to spend £12.44bn on gifts alone, 6% more than in 2020 (£11.73bn). However, as a result of ongoing supply chain issues, coupled with financial concerns brought about by the pandemic, rising taxes and energy prices, gift spending will struggle to reach 2019's peak of £13.67bn.
When it comes to the top gifts for Christmas 2021, the report predicts that shoppers will fork out the most on consumer electronics (£2.7bn), toys (£2.34bn) and clothing and footwear (£2.06bn).
Anita Naik, Lifestyle Editor at VoucherCodes comments, "Last year's Christmas was unlike any other on record for both consumers and retailers alike as most of the UK were plunged into unexpected lockdowns for much of the festive period. As most Covid restrictions have now been lifted, and are expected to remain so throughout the Christmas period, it's no surprise that the nation is gearing up for an extra special Christmas this year.
"Whilst the thought of a normal Christmas with loved ones is an exciting prospect, this Christmas it will be easier than ever to get caught up in the buzz which could lead to overstretching your festive budget as you prepare for the big day.
"To help you stay on-track, check out our blog post on how to save money on Christmas."
Source : Jamie Cuthbert, VoucherCodes.co.uk
For all the very latest news and intelligence on the UK's largest home improvement and garden retailers, sign up for the Insight DIY weekly newsletter.
04 November 2021

Thank you for the excellent presentation that you gave at Woodbury Park on Thursday morning. It was very interesting and thought-provoking for our Retail members. The feedback has been excellent.


Martin Elliott. Chief Executive - Home Hardware.