UK DIY News
Chrome – The Shiny, Silent Killer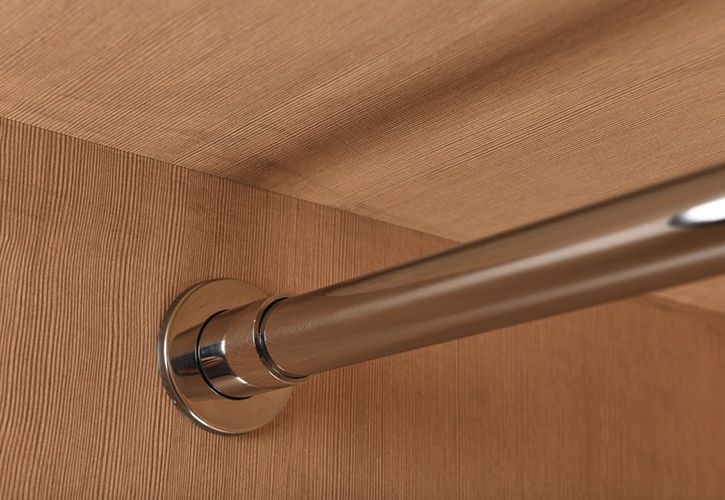 A good friend of mine has recently taken over the reins at Rothley Limited, a long-established, Midlands based manufacturer and supplier of hardware products to many of the UK's leading stores and online retailers.
I've been in this industry over 30 years and never has the adage 'you learn something new every day' been so applicable. Speaking with the Rothley business, I simply never knew that manufacturing chrome was so harmful. Chrome-plated materials have been a staple in the hardware industry for decades, but like me, many people (including the retailers) probably don't realise how harmful the chrome plating process is. With sustainability and ethical sourcing now finding its way into the core strategy of almost every reputable business, this is something our industry needs to know about and hopefully act upon.
Here's the technical (and important bit) – 'Hexavalent chromium plating', which uses chromium trioxide as its main ingredient, poses a significant hazard to human health. It's both a hazardous air pollutant and a human carcinogen and the chromium plating process can release chromium in its hexavalent form into the atmosphere which if inhaled causes several cancers but most commonly, lung cancer. If you're interested in finding out more, have a read of this https://www.niehs.nih.gov/health/materials/hexavalent_chromium_508.pdf
I guess the key question is this - Why is a known carcinogen still being used in sometimes frivolous ways such as chrome plating of decorative tube, tube fittings furniture legs and shelving?
Chrome plating is relatively cheap, particularly when it's done in low cost economies such as India and China. It's quick and effective but despite there being a desire in some quarters to eradicate chrome plating for decorative purposes, the perceived absence of a cheap and effective alternative has meant that people are still risking or losing their lives because of it. It's a combination of ambivalence and indolence which unfortunately our industry is known for – it seems too often that we like to do what we've always done.
Despite the fact that design trends such as metallic finishes, including antique copper, antique brass, graphite, abound in kitchen, bedroom and bathroom design; with a commodity mentality, so many traditional hardware suppliers seem happier to cling onto what they know how to make and have made for decades.
Interestingly enough, IKEA have already recognised the harmful effects of Hexavalent Chromium compounds and no longer allow it in the production of any products sold by the retailer – you can read their restricted substance list here - https://www.ikea.com/ms/sr_RS/pdf/reports-downloads/product_safety/IKEA_Restricted_Substance_List.pdf
The irony is that there are good alternatives to chrome plated tubes, fittings, shelving, table and furniture legs and curtain poles. In fact, almost every chrome plated decorative product in the hardware sector has a good alternative and many of these out-perform chrome.
Since exposing the issue at Rothley, the company has driven a search for a material with a very similar finish, similar mechanical properties but with far a less environmentally damaging manufacturing process. They've gone one stage further and have developed The Rothley Promise to ensure that these priorities are now at the forefront of everything they do. They have begun by implementing new methods of production, reviewing their packaging to reduce landfill waste and ensuring a secure and ethical supply chain.
And here's the good news, a more sustainable product is available, that retains the same attractive mirror finish of the chrome plated tube and accessories and guess what it's no more expensive – how often does that happen!
Rothley's new range is called Endurance, is made from stainless steel and is available in attractive brushed or polished finishes comparable to the original chrome tube, but the good news is it remains inert throughout its lifespan and can also be recycled at the end of its life.
Their new "Krome" twin slot shelving and brackets are coated with a silver mirror finish paint which closely resembles a chrome finish without the harmful effect on the environment and the negative health implications of the manufacturing process.
Rothley has begun taking this new proposition to the great and the good in the resale sector. Retailers, distributors, trade outlets and manufacturers have all greeted the new ideas not with the same status-quo bias that the supply side of the industry has adopted, but a real sense of relief and enthusiasm.
With the bee now firmly in my bonnet, I'm keen to start a campaign for the total replacement of chrome in the UK hardware industry by the end of 2020. Let's do our part to ensure that less people are exposed to the harmful processes required to manufacture a simple, shiny piece of tube.
If you're a retailer and you stock a chrome product, please take action today to replace this with a far more sustainable option from your existing supplier or feel free to get in touch with Simon or Rachel at Rothley to discuss how they can help you.
Simon Cox, simon.cox@rothley.com
Rachel Wharram, marketing@rothley.com
Source : Article written by Steve Collinge in conjunction with Rothley Limited.
For all the very latest news and intelligence on the largest UK home improvement and garden retailers, sign up for the Insight DIY weekly newsletter.
19 August 2019

I find the news and articles they publish really useful and enjoy reading their views and commentary on the industry. It's the only source of quality, reliable information on our major customers and it's used regularly by myself and my team.

Simon Fleet - Sales & Marketing Director, Thomas Dudley Ltd