International DIY News
Citigroup: Bunnings has too many stores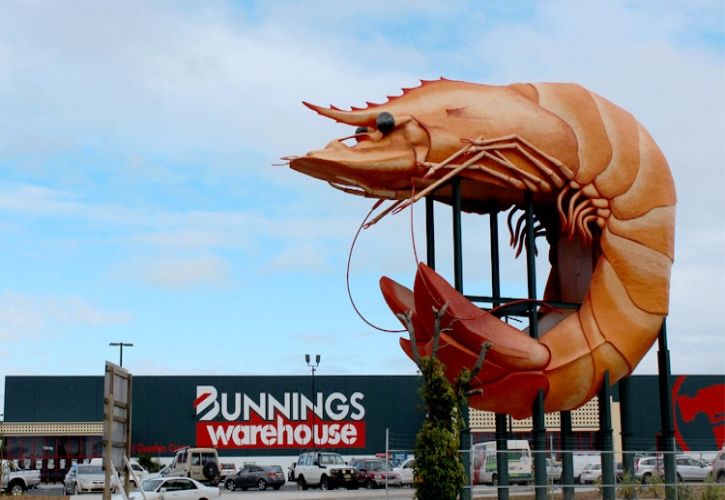 Bunnings managing director John Gillam has dismissed concerns about the retailer's strategy of dominating the $43 billion home improvement market and squeezing out rivals by opening new stores in a saturated market.
Investment bank Citigroup said Wesfarmers-owned Bunnings already has too many stores and margins are likely to come under pressure if it presses ahead with plans to open 20 stores a year for the next two years, twice the number of new stores planned by Woolworths' Masters big-box chain and Metcash's Mitre 10 network.
Australia now has 49 home improvement or hardware stores per 1 million people, compared with 33 per million in the US and 27 per million in the UK. Put another way, there is now one home improvement store for every 20,338 people in Australia compared with 36,822 in the US and 30,662 in the UK.
Citigroup analyst Craig Woolford said Bunnings has 199 warehouses and 42 small format stores in Australia (as well as trade centres), representing 10 stores for every 1 million people. In comparison, the market leader in the US home improvement market, Home Depot, has 1977 stores, or six stores for every million.
Even after adjusting for store size and market share gains, and that Australian consumers prefer DIY (do it yourself) than DIFM (do it for me), Citigroup said Bunnings has 38 per cent more floor space in Australia than Home Depot in the US.
Citigroup's concerns echoed those of other banks such as Commonwealth Bank, UBS and Morgan Stanley, who said growth in floor space is outpacing population and market growth in several sectors, including hardware and food and liquor, threatening same-store sales growth, margins and returns.
"Based on our analysis, the excess floor space could lead to earnings risk at JB Hi-Fi, Harvey Norman, Bunnings and Masters," said Mr Woolford.
However, Mr Gillam believed that with just 17 per cent of the total home improvement market, Bunnings has plenty of room to grow, even after opening 35 big-box stores in the last four years and posting 20 consecutive years of sales and profit growth.
"We have invested almost $3 billion in the last 5½ years growing and enhancing our business," said Mr Gillam. "We are delivering a return on capital in excess of 30 per cent and our performance outcomes have never been better.
"When we look at our market share and network coverage today, it's very clear that we can continue to successfully expand our brand reach for many years to come."
With the home improvement market tipped to reach $50 billion in 10 years and with the Australian population forecast to hit 40 million by 2055, Bunnings is investing for the long term. It plans to spend another $3 billion over the next five years, opening 40 large format stores in 2015 and 2016 and 10 to 14 a year longer term.
While the Citigroup report found that the hardware and electronics markets were over served, and Myer and David Jones had far more stores than similar retailers in the US, it found there was still room for growth in supermarkets, discount department stores, sporting goods and auto accessories.
In supermarkets, Australia has 20 per cent more floor space per capita than the UK but 28 per cent less than the US.
Based on population growth of 1.6 per cent, Citigroup and UBS said Australia could support between 43 and 50 new supermarkets year. But the current growth plans of the major chains exceed that number, with Woolworths planning to open 20 to 30 stores a year, Coles 15 to 20 and Aldi 25 to 30.
In electronics, Australia has twice the floor space per capita than the US and UK, with 57 stores per 1 million people. While JB Hi-Fi and Dick Smith are still opening stores, Harvey Norman has closed more stores than it has opened over the last four years.
Source : Sue Mitchell - Sydney Morning Herald
http://www.smh.com.au/business/retail/bunnings-growth-at-risk-as-market-reaches-saturation-citigroup-20150310-13zpxn.html
12 March 2015

Insight DIY always publishes the latest news stories before anyone else and we find it to be an invaluable source of customer and market information.

Max Crosby Browne - CEO, Home Decor