International DIY News
Competition Watchdog to investigate the Metcash acquisition of Home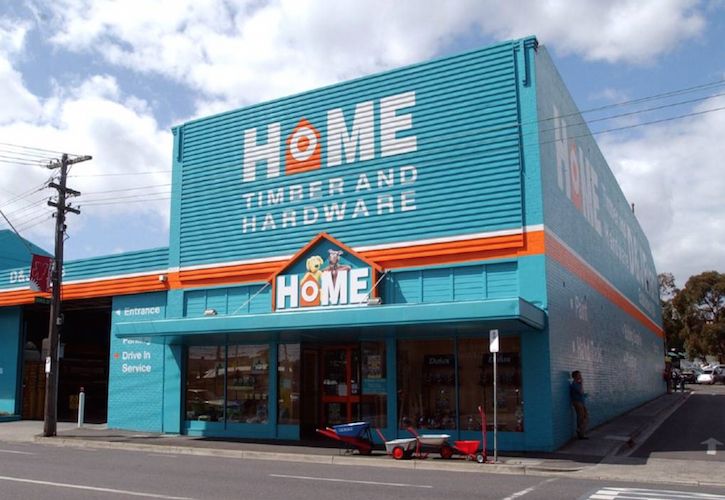 Bunnings' dominance of Australian hardware is set to be tested after listed wholesaler Metcash asked the competition watchdog to review its planned acquisition of the Woolworths-controlled Home Timber & Hardware chain.
The Australian Competition & Consumer Commission review ends months of speculation over Metcash's interest in Home.
The wholesaler did not make any comment on Friday, despite its share price surging from 99¢ in September to over $1.78 on rumours of the acquisition, and talk that it would partner with private equity to fund the bid.
The Australian Stock Exchange said the ACCC review was not a disclosure trigger because Metcash had only made an indicative bid and the company did not have to make any announcement.
The share price movement was not significant enough or outside what the ASX considered to be Metcash's normal trading band to ring any alarm bells. But it said the release of any specific details such as the deal value could shift that position.
Business valued at up to $200m
It's not known how much Metcash has bid for Home but hardware analyst Geoff Dart values the business at between $150 million and $200 million.
Mr Dart said there was a huge opportunity for a new owner to treat both the Home and Mitre 10 franchisees with "the commercial respect they deserved" and reduce the cost for suppliers to deal with both chains.
ACCC chairman Rod Sims said its review would investigate how a merged Mitre 10-Home business would affect the broader hardware market and importantly, whether it would decrease competition in both the retail and wholesale markets, potentially driving up prices.
The ACCC only publicly reviews about 15 per cent of its merger investigations but Mr Sims said in this case it was vital to run an open process to reach the huge number of independent hardware operators.
He said the review was seeking information on a range of issues, including to what extent a combined Mitre 10-Home operation would increase wholesale or retail prices as well as impact and potentially damage service levels and product range.
"On the one hand, Mitre 10 is going to argue this will allow it to get more scale and therefore be stronger competitor to Bunnings," Mr Sims said.
"The alternative view, which we have to weigh up on the other side, the independent hardware players – those that can decide whether to get their wholesale supply from Metcash or Danks ... lose the ability to have two choices."
"We have to weight that up and we're only just passing Go on the Monopoly board," Mr Sims said.
Metcash move 'strategic'
Metcash is understood to be one of about five parties running the rule over Home including Blackstone Group, Pacific Alliance Group, Abacus Property Group as well as Bunnings and Charter Hall, which are believed to be chasing a number of the Masters Home Improvement sites.
One analyst suggested Metcash's decision to request a review from the ACCC was a strategic move, designed to ensure it had broad support for its bid to build a serious second player in Australian hardware.
"This is really Metcash's way of saying this is good for the market, that it's increasing competition," he said.
Bunnings chief executive John Gillam was busy with Wesfarmer's new UK Homebase business on Friday but has kept a close eye on the negotiations over Home.
It is understood the hardware juggernaut looks beyond the traditional hardware market to get a measure of its competition, including the successful, specialist players such as Beacon Lighting and Reece Plumbing.
Bunnings is believed to be working with Charter Hall on a bid for about 12 of the Masters sites, which are in play along with Home following Woolworths chairman Gordon Cairns' decision to abandon hardware in January and cut its losses on its $3 billion venture into hardware with US partners Lowe's.
Home is up for sale along with Masters Home Improvement following Woolworths' decision earlier this year to exit hardware and put an end to losses topping $600 million.
The ACCC will make an announcement on its review on June 30.
Source: Insight DIY Team
08 May 2016

Insight DIY is the only source of market information that I need and they always have the latest news before anyone else.

Neil Anderton - Sales Director, British Ceramic Tile