UK DIY News
Consumer spending growth slows - Barclaycard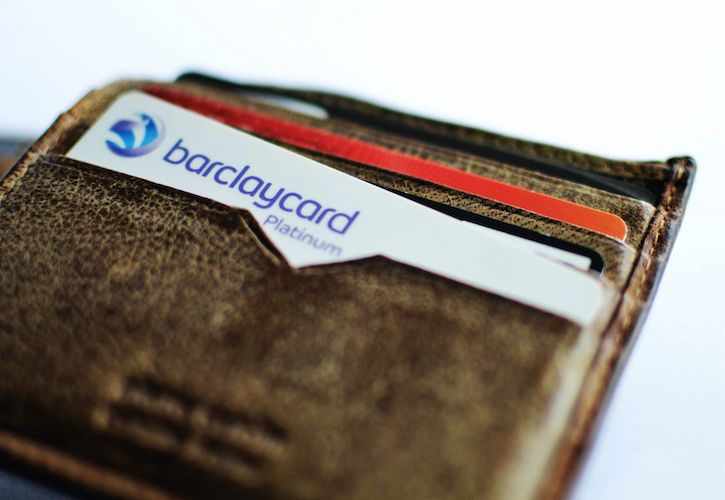 Barclaycard has reported that Consumer spending growth fell to 2.4 per cent in October as Brits pared back across the board:-
Growth in spending on essentials (2.9 per cent) slowed year-on-year, but outstripped that of non-essentials (2.2 per cent), as shoppers cut back on 'nice-to-haves.

Consumers are staying cautious amid concerns over the wider economic outlook, as three in 10 (31 per cent) said in October that an interest rate rise would change their spending patterns
Consumer spending growth slowed to 2.4 per cent year-on-year in October which, with inflation at 3 per cent, equated to a contraction in real terms. Brits cut back across the board to cope with their diminished spending power, and in anticipation of a potential interest rate hike.
Data from Barclaycard, which sees nearly half of the nation's credit and debit card transactions, reveals that spending on essentials (2.9 per cent) outstripped discretionary spend growth (2.2 per cent) for the second month running.
This slowdown in expenditure on 'nice-to-haves' was driven by a significant contraction in clothing spend (-4.1 per cent) – the lowest figure recorded since March 2013. Shoppers may have delayed updating their wardrobe due to the unseasonably warm weather, with many possibly choosing to wait until Black Friday to pick up bargains.
Consumers also reined in their spending on entertainment (7.9 per cent) which dropped below the 10.3 per cent average recorded for 2017 to date. October represented the third consecutive month of weakened growth in entertainment, from a summertime high of 12.5 per cent in July. While pub and restaurant spend remained strong (10.2 per cent and 11.8 per cent respectively), the increases failed to counteract a drop in cinema and ticket spending (-7.8 per cent), weakened by a lack of blockbusters and major ticket releases. Elsewhere, airline spending reached a record high of 10.9 per cent as turbulence in the industry may have prompted a spike in re-bookings for cancelled flights.
The overall trend of paring back indicates that many consumers have adapted to months of 'feeling the squeeze' of higher inflation and stagnant wage growth. This could be why six in ten (64 per cent) said they are confident in their own household finances.
Brits have a gloomy outlook on the UK economy, however, with just 31 per cent expressing confidence. This is the second lowest proportion in the last 12 months and down 6 per cent on September.
Many are also concerned about the near future, and the recent interest rate rise is likely to prompt them to make additional adjustments. In October, three in 10 (31 per cent) said they would need to change their everyday spending patterns to cope with an increase in the base rate – and just over a quarter (27 per cent) indicated a hike would put a dampener on their Christmas spending plans.
Paul Lockstone, Managing Director at Barclaycard, said:
"Household expenditure remained muted in October and, when taking into account inflation, equated to a decline in real terms. This is a reflection of consumers paring back to cope with their reduced spending power, a tactic which, for the moment, has given them confidence in their ability to manage their household finances.
"That said, last month many indicated an interest rate rise would affect their everyday spending. In light of the Bank of England's announcement last week, it'll be interesting to see how shoppers, who have so far demonstrated their resilience, continue to juggle the many demands on their budget. As we enter the run up to Christmas, Black Friday will be the first major opportunity to see whether consumers really do tighten their belts."
Source: Insight DIY Team & Barclaycard press release.
Image - Courtesy of Shutterstock
To hear about all the latest economic and consumer confidence measures, sign up for the Insight DIY newsletter today.
07 November 2017

Insight DIY is the only source of market information that I need and they always have the latest news before anyone else.

Neil Anderton - Sales Director, British Ceramic Tile