International DIY News
Could Mitre 10 and Woolworths' Home Timber & Hardware merge?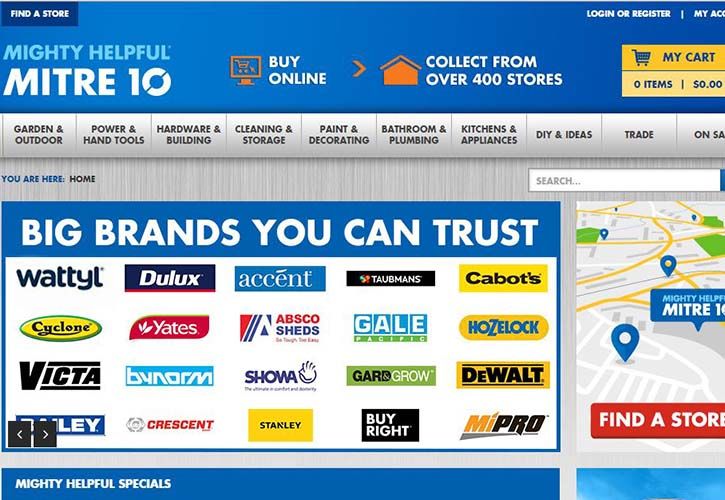 Wesfarmers Ltd (ASX: WES) owned hardware store Bunnings could face a much bigger and better competitor in Mitre 10 if these plans go ahead.
Private equity firm Anchorage Capital – yes, the same one that bought Dick Smith Holdings from Woolworths Limited (ASX: WOW) and sold it to market – is reported to be planning to combine Mitre 10 with Woolworths' Home Timber & Hardware. Mitre 10 is currently owned by supermarket distributor Metcash Limited (ASX: MTS), and Metcash has been talking to Woolworths about the Home Hardware business for some time.
As you no doubt know, Woolworths' Masters home improvement business is being disbanded, and either sold off or closed down. However, the Home Timber and Hardware division, which generated similar revenues to Masters was profitable at an earnings before interest and tax (EBIT) level. That operation could be combined with some of Masters best-performing stores to compete on an (almost) equal footing with Bunnings.
In the six months to December 2015, Home Timber made $12.9 million in EBIT, up 43% over the prior period, from sales of $525 million. Home Timber had 43 retail stores at the end of December but is primarily a hardware wholesaler and distributor.
Mitre 10 on the other hand, has an estimated 400 plus stores, compared to Bunnings' 339, which includes 240 warehouse format stores, 32 trade centres and another 67 smaller format stores. In the 2015 financial year, Mitre 10 achieved revenues of more than $1 billion for the first time and an estimated EBIT of $30 million.
But whether a combined Mitre 10/Home Timber business can topple Bunnings is another question entirely. In the 2015 financial year, Bunnings had revenues of $9.5 billion and EBIT of $1,088 million, suggesting competitors have a long way to go to achieve that sort of performance. For one, Bunnings has EBIT margins roughly 3x that of Mitre 10.
Foolish takeaway
The hardware sector desperately needs large or larger competitors to take on Bunnings, but it's not going to be an easy task – particularly if the stores are independently owned. If someone does end up with the combined Mitre 10 and Home Timber & Hardware, it will take some time to be considered an equal to Bunnings.
Source : Mike King - Motley Fool
www.fool.com.au/2016/03/11/is-mitre-10-coming-after-bunnings/
14 March 2016

Insight DIY always publishes the latest news stories before anyone else and we find it to be an invaluable source of customer and market information.

Max Crosby Browne - CEO, Home Decor