International DIY News
Currency slide likely to impact sale of Tesco's South Korean stores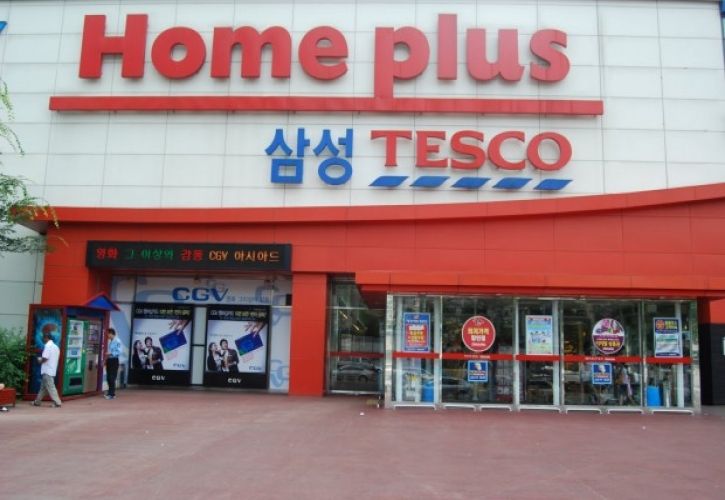 Tesco could make less money than expected from sale of South Korea chain as local currency slides
Tesco could receive far less from the sale of its South Korean supermarket chain than hoped for, after a slide in the local currency looked set to blow a hole in its asking price.
The Korean won has fallen 10 per cent against sterling since the start of June, when the British retail giant appointed HSBC to consider a sale of the business. This could cost it hundreds of millions of pounds.
Tesco expects to finalise a shortlist of preliminary bids tomorrow, with analysts saying the Korean arm is worth as much as £4billion.
Tesco wants to plug a hole in its £22billion of debt, pension deficit and lease commitments. Its boss Dave Lewis – known as 'Drastic Dave' – is expected to provide more details of this strategy in October. He is also considering a sale of Clubcard data provider Dunnhumby.
Among the private equity bidders for the Korean arm are US giants KKR and Carlyle Group, which have teamed up with Asian partners.
But Richard Clarke, an analyst at stockbroker Sanford C Bernstein, said the currency fall would 'have a direct effect' on what Tesco got.
However, he added: 'If Tesco thinks someone else will make a better owner of the business and therefore place a higher value on it, they will sell whether or not the currency has moved. If they can get over £4billion it's a good price.'
Another analyst said the price being discussed was $5billion to $6billion (£3.2billion to £3.8billion).
The decline in the value of Korea's currency comes as a former Tesco director with knowledge of the Asian business warned last night the firm may be making a mistake.
He said: 'Korea is more profitable than the UK – I wouldn't be selling the crown jewels. I accept Tesco needs to stabilise profits by taking assets out or bringing costs down. But by selling more profitable assets before you have sorted out the core business, you risk putting good money after bad.
'The supply chain is over-complex and the cost structure is too high. Until that's resolved, the business will struggle and a one-off adjustment like this produces nothing.'
But Shore Capital's Clive Black said selling was 'an exercise in necessity over ''nice to do'' '.
Source : Neil Craven - Financial Mail on Sunday
www.thisismoney.co.uk/money/markets/article-3207231/Tesco-s-currency-blow-sale-South-Korea-chain.html
24 August 2015

Insight DIY always publishes the latest news stories before anyone else and we find it to be an invaluable source of customer and market information.

Max Crosby Browne - CEO, Home Decor