UK DIY News
DIY needs to be redefined for 21st century 'Creative Consumer', says Homebase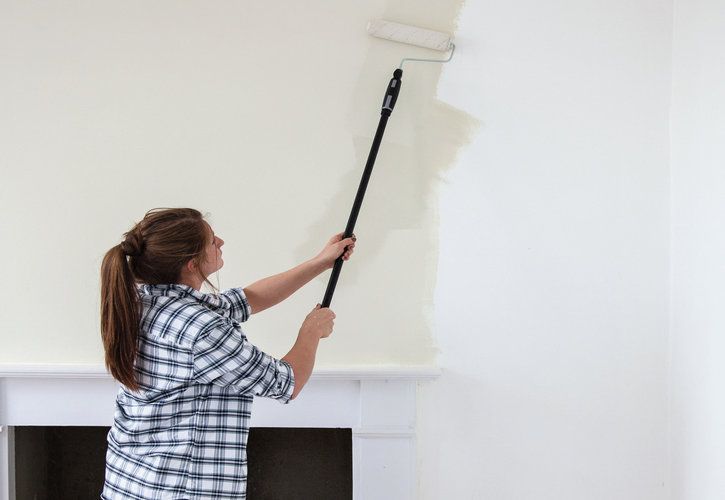 The meaning of the term 'DIY' is in need of a makeover as it is too narrow for today's socially connected, creative consumer, Homebase has revealed.
*Half of people think that DIY is now about 'creating' a look or style within their home without expert help
* People spend on average 29 days looking for ideas and undertaking research before taking on home and garden projects.
Paul Emslie, Commercial Director at Homebase, said: "Our research has shown that the consumers' relationship with traditional DIY has evolved from the practical 1950s 'Do It Yourself' definition that endured for decades to more 'Create It Yourself' terminology. This has emerged as content shifts from the expert-led home improvement TV heyday of the '90s' and '00s' to online inspiration-sharing sites such as pinterest, houzz and instagram in the '10s'."
The research, carried out by Homebase across the UK, revealed that over 50% of householders think that DIY is now about 'creating' a look or style within their home without expert help. And an increasingly socially-connected consumer is more likely to use 'friendspiration' to look for these home design ideas with 55% saying that they now get their inspiration from friends both on and offline.
Tom Dyckhoff, presenter of Great lnterior Design Challenge, believes DIY has broadened and evolved since its emergence in popular culture in the 1950s.
"DIY TV is one of the most successful television formats of all time. It's helped the nation learn how to lay tiles, knock through walls, put up shelves AND learn about the latest trends, from shabby chic to minimalism. Today, though, it's changing. It's not just about doing it yourself; it's about designing it yourself, too, encouraging a new, more confident generation brought up on the internet to be even more creative at home."
This ever growing confidence to 'Create it Yourself' is demonstrated by the fact that interior design/home improvement will take top priority with almost a quarter of people planning on changing the colour scheme of a room whilst a fifth will restyle an entire room.
For bigger projects, such as kitchens and extensions, over half of consumers will outsource the work but 35% of men said they would avoid professional help for undertaking other restoration projects – such as restoring floorboards or upgrading fireplaces – themselves.
The shift towards an increasingly creatively-confident consumers is supported by 43% of consumers saying they happily upcycle old furniture and take on 'CIY' art projects that include techniques like stencilling and stressing.
There is still a split in the DIY skills between the sexes with twice as many women as men saying that they use home improvement projects to express their creativity. However, 37% of women say they would delegate the actual 'doing' of these projects to their partner. It seems the chaps don't mind though as the research showed twice as many men as women said they have the knowledge and ability to carry out home improvement tasks.
The creative part of the process is now taken so seriously that people spend on average 29 days looking for ideas and undertaking research before taking on home enhancement work. However cost (80%), ease of completion of a project (51%) and inconvenience (30%) are the biggest factors that delay the start of a project in UK households.
Homebase is launching a new online Project Centre to help customers find inspiration as well as help and advice on undertaking a project in their home or garden (homebase.co.uk/myway).
About the research:
The research for Homebase was carried out between: 30 / 12 / 2014 and 06 / 01 / 2015 by Opinion Matters
Sample: 2,057 UK Homeowners or Tenants
All research conducted adheres to the MRS Codes of Conduct (2010) in the UK and ICC/ESOMAR World Research Guidelines. Opinion Matters is registered with the Information Commissioner's Office and is fully compliant with the Data Protection Act (1998).
Top 10 DIY skills the UK deems it's most important to have:
1 Changing a lightbulb
2 Changing a fuse
3 Fitting a plug
4 Painting a room
5 Fixing a leaking tap
6 Unblocking a drain
7 Hanging curtains
8 Hanging a picture
9 Putting up shelves
10 Drilling a hole in the wall
Top 10 list of UK DIY capability
1 Changing a light bulb
2 Changing a fuse
3 Hanging a picture
4 Fitting a plug
5 Hanging curtains
6 Painting a room
7 Using a spirit level
8 Putting up flat pack furniture
9 Drilling a hole in the wall
10 Filling a hole in the wall
Source : Home Retail Group
http://homeretailgroup.pressarea.com/pressrelease/details/74/News_1/4430
09 March 2015

Insight DIY is the only source of market information that I need and they always have the latest news before anyone else.

Neil Anderton - Sales Director, British Ceramic Tile