UK DIY News
Dobbies partners with The Wildlife Trusts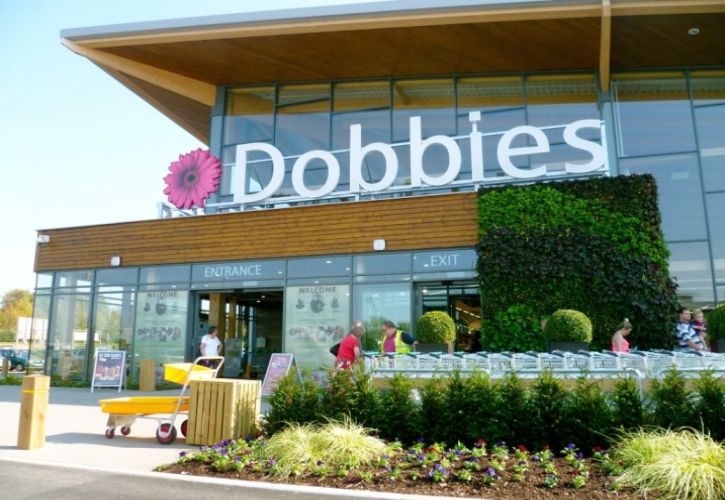 Summers' soundtrack of humming bees, insects and more is set to make pupils' playlists as The Wildlife Trusts have been voted Dobbies' 150th anniversary national charity partner. School children up and down the UK will have an opportunity to explore and discover nature - from bees and butterflies to frogs and flowers - as their school grounds are transformed into wildlife-friendly areas.
The Wildlife Trusts, one of three finalists, won a public vote to become Dobbies' latest charity partner as part of the retailer's 150th anniversary celebrations. Dobbies' fundraising target of £50,000 will help to bring wildlife into school grounds up and down the UK - providing advice and activities, creating habitat for wildlife and places where children can explore, play and get close to nature.
Wildlife gardening activity booklets will be created to help families make wildlife part of their gardens - no matter how big or small their outdoor space. The My Wild Garden activity booklet will be available at Dobbies from the late May bank holiday. It offers tips and tricks to make our gardens into wildlife havens, including species to look out for and monthly activities to undertake – from setting up nectar cafés to planting night-scented plants and more.
Andy King, Managing Director at Dobbies, said: "We were overwhelmed by the applications to become our £150th charity partner. We knew we wanted to team up with a charity which celebrates our values – getting people outside enjoying their gardens, so we were delighted with the outcome of our online public vote. The Wildlife Trusts is a great cause and if we can support them to educate children about nature in fun and exciting ways and encourage families to be wildlife-friendly, as a company we'd be very proud."
Adam Cormack, The Wildlife Trusts' senior communications manager, said: "We are delighted our partnership with Dobbies will help to encourage schools and people to embrace wildlife-friendly gardening and provide a little space for nature on their doorstep. For many of us, the sound of bees buzzing amongst the flowers, smelling daisies or following snail trails are amongst our first impressions of nature. And, more often than not, it's from within our own backyard that these memories are created and our love of nature begins. Wildlife gardening can be a great way to bring colour and life into a garden – we encourage everyone to give it a go.
"Many schools have the potential to create habitats for wildlife in their grounds – whether it's building a bug hotel or habitat wall where insects can nest and lay their eggs, or leaving areas of grass and flowers to grow wild and provide shelter and food for wildlife. These areas can also be great for inspiring learning and creativity in our children."
Supporters of The Wildlife Trusts are being encouraged to visit their local Dobbies store to attend a Summer Garden Party, celebrating 150 years of gardening, on Thursday 18 June between 5pm -9pm. Tickets cost just £1 and all funds raised will be donated to The Wildlife Trusts. Drinks and canapés will be on offer alongside barbecue cooking demonstrations, garden inspiration and outdoor games for ideas and advice for making the most out of this summer.
The Wildlife Trusts have created an amazing range of wildlife gardening projects – from awards and competitions to community-led growing schemes and local initiatives to bring a sense of the wild back to people's lives and their streets.
Source : Dobbies Press Release
www.dobbies.com/media-centre/press-releases/2015/04/the-wildlife-trusts-named-dobbies%E2%80%99-150th-anniversary-charity-partner-(2)/
11 May 2015

Insight DIY is the only source of market information that I need and they always have the latest news before anyone else.

Neil Anderton - Sales Director, British Ceramic Tile