UK DIY News
Experts Reveal UK's Most Popular Paint Colours around the Home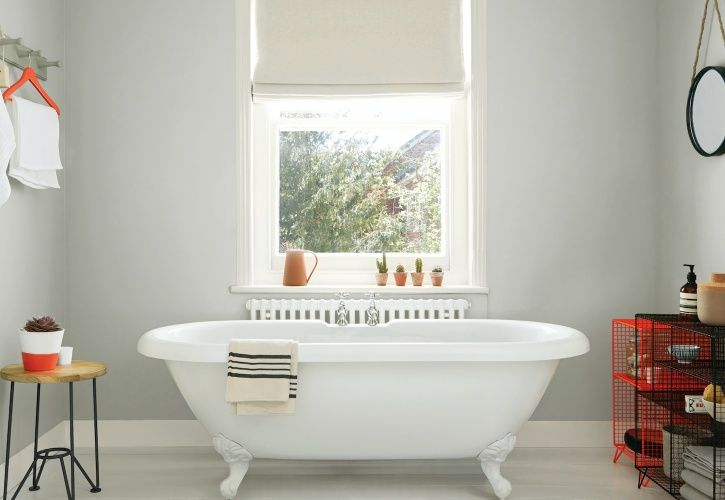 As people up and down the country adapt their homes to make them suitable for work and relaxation in a Covid world, the nation's colour choices are becoming bolder.
The need for bright shades to make living and working at home for long periods bearable has been a key trend to emerge from the Coronavirus lockdown, according to new data from Dulux.
Research commissioned by Dulux reveals that almost half (49 per cent) of people believe that colour influences how they feel, with one third saying it makes a big difference to their mood.
With millions of Brits having now spent three months working from home and social distancing, the future of work will almost certainly involve extended periods of home working. The need to do so in the most inspiring and uplifting environment possible is paramount.
As the market leader in paint, and trusted DIY expert for generations, Dulux has looked to its own best sellers of the year so far to identify the colour trends of 2020 - trends that have been developing over time, but speedily accelerated by the pandemic.
With three greens (Tranquil Dawn, Fresh Sage and Willow Tree) and three blues (Sapphire Salute, Oxford Blue and Cornflower White) in the top 20 colours sold by Dulux in 2020, it is evident that homes are getting more colourful and homeowners are getting braver and bolder with their colour choices.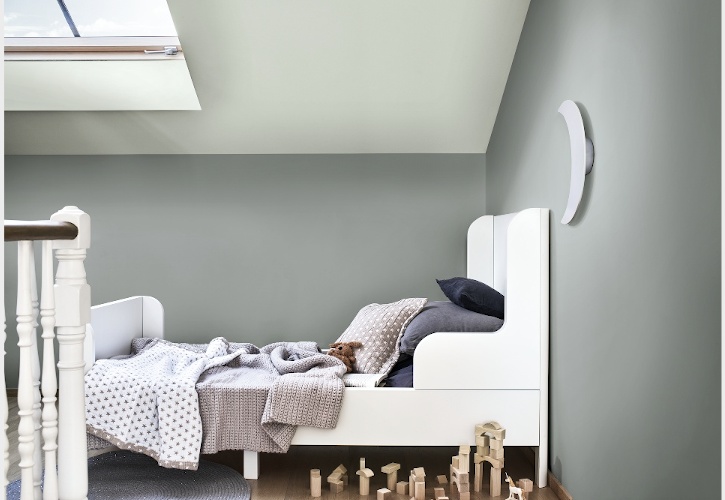 This also plays out in what people are searching for online. 'Blue paint colour' related terms show higher volume figures, but 'green paint colour' is rising at a quicker rate - 179 per cent up year on year vs 145 per cent.
There continues to be strong interest in the Dulux Colour of the Year 2020 Tranquil Dawn, too, with online searches outpacing terms related to blue paints - with an average month on month increase of 64 per cent since September 2019, against a 15 per cent increase for blue.
The reasons why are also revealing. Research from Dulux revealed that one in five people say they feel more productive in a green room while four in five people say that blue walls give them a more confident feeling.
These bold blues and greens do not make up the entire home decor market of course and the importance of greys cannot be underestimated not only as a standalone colour, but also in complementing the bolder choices, too.
After the undisputed No1 best seller Pure Brilliant White, five of the top 10 colours sold by Dulux in 2020 are greys - Polished Pebble, Rock Salt, Goose Down, Chic Shadow and Frosted Steel.
These are the colours that British homeowners have reached for during the months of lockdown. The enforced period of being stuck at home has seen Brits get busy on domestic improvement jobs as Dulux research shows:
58% have spotted issues for the first time and taken steps to improve their living spaces to ensure they are fit for purpose going forward
43% have carried out improvements in the bedroom
34% have completed projects in the living room
29% of people have carried out kitchen improvements
These rooms are the main spaces being used by the millions of people working from home and are therefore the spaces that are being prioritised for a makeover to ensure they're fit for purpose in the longer term.
The result of all this work is that 68% of people surveyed by Dulux say that they feel more confident in DIY as a result of lockdown projects
Dulux Creative Director Marianne Shillingford says: "During the past few months we have all had time to consider our living spaces like never before. We have begun to realise that we want our homes to do more for us than just function practically. They need to be places in which we can be energised, soothed, creative, switched on and switched off as well as places we are proud to live in.
"So how do we achieve that without getting a personal trainer, and live-in life coach? The answer is that it can be as simple as the clever use of colour.
"Colour undoubtedly has the power to make our homes look more beautiful but it also has the power to change the way we feel about them and behave in them. It can connect spaces together as much as the people in them and it can make us rest better, work better and just feel better.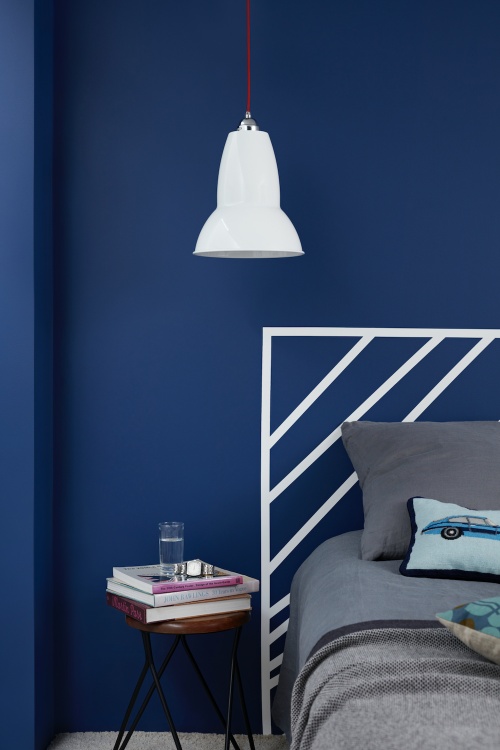 "The right colours can even make small spaces appear larger and reconnect us with nature. It has always had the power to transform on more levels than the way things look and we are only just beginning to realise its potential in our homes.
"Creative decorating techniques like layering, adding shapes and painting the ceiling in a colour rather than white can completely alter the appearance of a room and make it unique to you.
"At Dulux we want to help unlock the amazing power of colour and decorating for everyone, so as well as offering inspiring colours and the latest decorating trends, we show you how to do it yourself through 'how to' videos online and advice in the Let's Colour Magazine.
"The beauty of colour is that it does so much more than just look good. The most important thing is to be inspired and just go for it!
Source: Insight DIY Team & DemocracyPR.
If you enjoyed this content and are a supplier, retailer or investor in the Home Improvement Industry, I think you'll love our weekly newsletter, sign-up for it here.
22 June 2020

Thank you for the excellent presentation that you gave at Woodbury Park on Thursday morning. It was very interesting and thought-provoking for our Retail members. The feedback has been excellent.


Martin Elliott. Chief Executive - Home Hardware.