International DIY News
Five Masters/Bunnings store sites revealed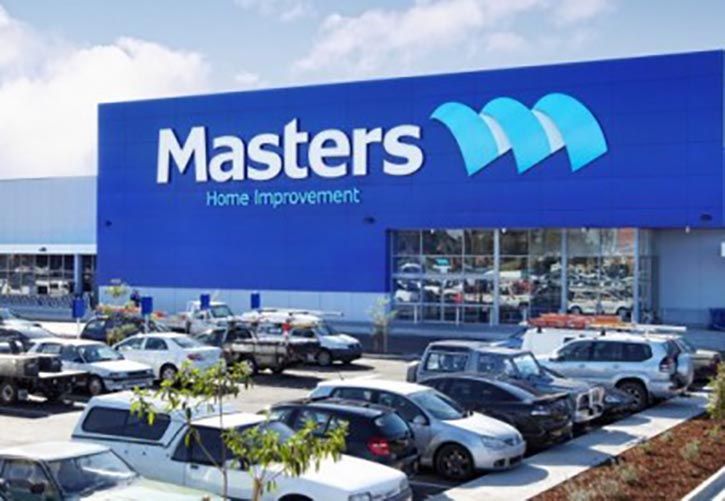 The details of some of the former Masters stores which Bunnings will take on have been published by the BWP Trust.
The BWP Trust is a real estate investment trust investing in and managing commercial properties throughout Australia which operates large format retailing properties, in particular, Bunnings Warehouses, leased to Bunnings Group Limited.
According to BWP's recent half-year report, Bunnings is to relocate at least seven of its stores into former Masters units. The plan was initially revealed on 24 August 2016, when Woolworths Limited sold its store portfolio of 40 freehold trading sites, 21 leasehold trading sites and 21 freehold development sites, to a group created to handle to sale of the business, named Home Consortium.
On 24 August 2016, Wesfarmers announced that Bunnings had entered into a transaction with Home (subject to the Woolworths/Lowe's/Home transaction proceeding) to occupy 15 ex-Masters sites (comprising 6 freehold trading locations, 2 freehold development sites and 7 leasehold trading locations).
On 26 August 2016, BWP announced that Bunnings had advised its intention to vacate up to seven existing Bunnings Warehouse properties owned by BWP, subject to finalisation of arrangements between Home/Woolworths and Lowe's, and some third-party landlords, for the occupation of ex-Masters sites to replace each of the BWP impacted stores.
At this point in time, BWP states that the Home transaction has not been finalised, and as such Bunnings has not vacated any of the properties, and there is no certainty of timing as to when the proposed transaction will be completed.
The report revealed that the following sites will be taken on as Bunnings stores, and gave the lease expiry dates for each:
Dandenong - November 2017
Oakleigh South - March 2018
Mandurah - November 2018
Morley - July 2020
Hoxton Park - October 2020
The report stated that a further two sites are subject to confidentiality, with lease expiries of late 2017 and early 2021, respectively.
All are subject to finalisation of the Masters transaction by Home Consortium
Local Press
Bunnings' Andrew Marks, General Manager for Property, told the Wollondilly Advertiser that the company is looking to take on the former Masters store in the paper's catchment area: "We can confirm that we have agreed conditional terms with the landlord at the former Masters Gregory Hills site,"
WAtoday.com.au advised that Bunnings has been granted approval to update former Masters stores in Baldivis, Bayswater, Landsdale and Mandurah. Andrew Marks told the publication: "The conversion of these sites into Bunnings Warehouses is pending the Home Consortium agreement with Woolworths Limited which is subject to the consent of Lowe's Companies, Inc,".
He also confirmed that stores in WA were four of 15 former Masters units the company was interested in acquiring.
Source : BWP Trust
www.bwptrust.com.au
Interested in advertising on Insight DIY? Learn more here.
Want more news like this? Sign-up for our weekly newsletter here.
If your business is interested in pricing intelligence or you're currently trying to track retail prices manually, there really is a much easier way. Just contact us here.
10 February 2017

Insight DIY always publishes the latest news stories before anyone else and we find it to be an invaluable source of customer and market information.

Max Crosby Browne - CEO, Home Decor