UK DIY News
Garden centre sales continued to soar in June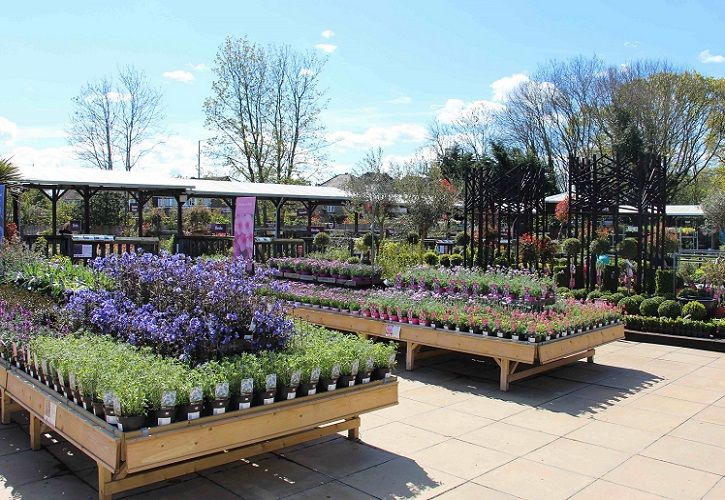 Sales at garden centres across the country continued to soar in June (2018) thanks to the sunny weather according to the Garden Centre Association's (GCA) Barometer of Trade (BoT) report.
Outdoor plant sales were up 26.94% compared to the same month last year (2017) and sales in houseplants were close behind at 24.1% up.
Iain Wylie, GCA Chief Executive, said: "It's hard to believe that earlier in the year we had such terrible weather, including heavy snowfall, which really affected sales, but recently we've enjoyed heat waves across the country.
"After a big boost in sales in May thanks to the weather and the Bank Holidays, it was great to see the good weather continue into June and it has done wonders for our member garden centres."
Seed and bulb sales were also up at 18.52%, garden sundries sales were up 21.17% and furniture and barbecue sales were up 19.82% compared to the same month last year.
Sales were also up in pets and aquatics at 5.31%, gifts at 3.97% and hard landscaping at 13.11%. Non-traditional categories also did well, with food hall and farm shop sales up 7.05%, clothing up 18.53% and catering up 5.84%.
Overall sales for the month were up 22.84% with a year to date change of 1.12%.
Sarah Squire, Deputy Chairman at Squires Garden Centres, said: "After a challenging spring in terms of weather delaying the start of the gardening season, May 2018 was our best-ever month and, although we had some concern over how well the season would extend into June, the sunshine encouraged people to get outdoors and enjoy summer.
"We had a very solid performance in June, the penultimate month of our financial year, with sales up 24% year on year, driven by demand across all plants and our extensive outdoor living range."
The GCA BoT reports are compiled using actual sales figures and provide an up-to-date trading position statement. They are made available mid-month following the end of the prior month after all member garden centres have submitted their results.
The BoT reports allow members to compare their trading positions with other centres.
Matthew Bent, Managing Director at Bents Garden & Home, said: "Sales in both outdoor plants and houseplants are up year to date, however it has been a tough month particularly for outdoor plants. The warm weather has definitely had an impact on footfall…it has almost been too hot! People are choosing to stay at home and enjoy their garden, rather than getting out and about to buy plants.
"However, this has actually had a positive impact in other areas of Outdoor Living as people are choosing to invest in the garden in other ways. Sales of garden furniture, barbecues, lighting and garden decoration are all up at a time of year when they can sometimes be quite slow."
The GCA represents nearly 200 garden centres nationwide.
For further information, please call 01244 952170. Alternatively, please visit www.gca.org.uk, log on to www.facebook.com/pages/GardenCentreAssociation or follow the organisation on Twitter at www.twitter.com/GC_Association.
03 August 2018

Insight provides a host of information I need on many of our company's largest customers. I use this information regularly with my team, both at a local level as well as with our other international operations. It's extremely useful when sharing market intelligence information with our corporate office.

Paul Boyce - European CEO, QEP Ltd.