UK DIY News
Garden centres optimistic about Easter trade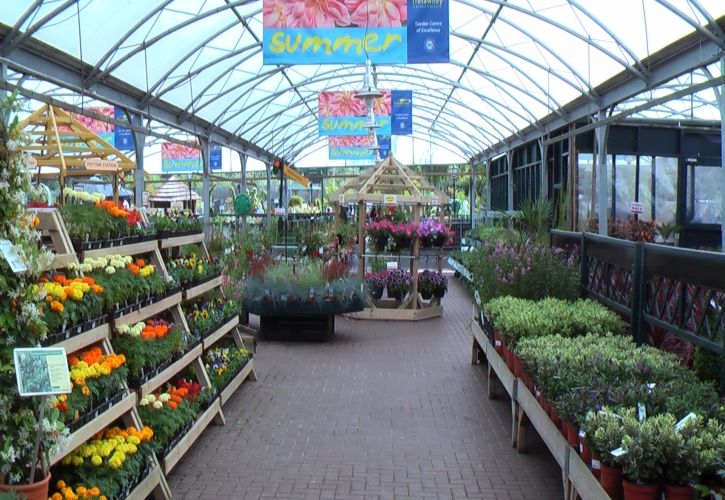 Garden centres have seen a slower start to the gardening season than in 2014, but the mood is optimistic with managers forecasting good sales this Easter weekend - as long as the wet and windy weather clears as forecast.
Bents chief executive Matthew Bent said an early Easter is a challenge because the weather is unpredictable, but the mood of customers is one of "excitement to get out into the garden".
"Everything is lined up for a bumper weekend," said Scotsdales Garden Centre managing director Caroline Owen. So far, sales have been slightly down on last year at the Cambridge garden centre, she added. "Last year we were well into the season by now. We need it to warm up."
At Perrywood Garden Centre in Essex, manager Simon Bourne agreed that March was quieter this year, but he said core gardening has been good and early sales of plants are encouraging.
Likewise Squire's Garden Centres managing director Dennis Espley said while March was slightly down, whenever the sun has come out "we've done very well".
Coolings Garden Centre chairman Paul Cooling said sales have been "buoyant", with some good days and some mediocre, reflecting the weather, adding that there is now a "renewed feeling of confidence" and "everything is in place" for a good Easter weekend.
Garden Centre Association (GCA) chief executive Ian Wylie said the industry is in a confident mood after a good start in February and a good 2014 season bringing people back to gardening after the 2012 washout. Latest GCA figures show the market was up six per cent in February.
Plant suppliers were predicting a busy run-up to the Easter weekend. WD Smith director Mike Smith said the mixed weather to date had caused "a little bit of frustration, but no panic yet".
He added that the Easter weekend could be "a classic" if the weather is good, while Lowaters Nursery director Charles Carr agreed that a lot of garden centres are "waiting for the weather to break" before ordering large amounts of stock.
Bransford Webbs managing director Geoff Caesar said positive results on warm weekends show that demand is there.
Source : Jonathan Tilley - Horticulture Week
www.hortweek.com
03 April 2015

Insight DIY is the only source of market information that I need and they always have the latest news before anyone else.

Neil Anderton - Sales Director, British Ceramic Tile