UK DIY News
Grafton Group delivers strong start to 2017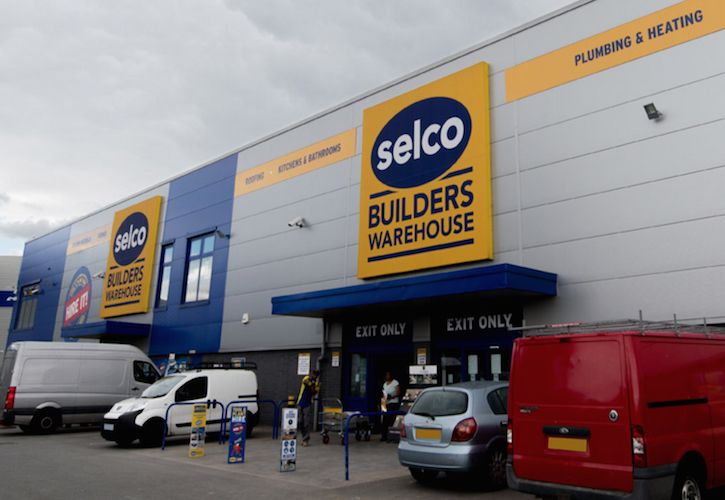 Grafton Group plc, the international builders merchanting and DIY Group, issued this trading update for the period 1 January 2017 to 30 April 2017 in advance of its Annual General Meeting which will be held at 10.30am today in the IMI Conference Centre, Sandyford Road, Dublin 16.
Group Revenue
The Group had a good start to the year with a continuation of the favourable trading conditions experienced in the final quarter of 2016 and the benefit of exposure to multiple markets. Group revenue increased by 7.7 per cent to £851 million (four months to 30 April 2016: £790 million) and by 5.0 per cent in constant currency.
The table below shows the changes in average daily like-for-like revenue and total revenue for the four months to 30 April 2017 compared to the same period in 2016.
Segment

Average Daily Like-for-Like Revenue Growth*

Total Revenue

Constant

Currency

Actual

(Sterling)

Four months

to 30 April

2017

Four months

to 30 April

2017

Four months

to 30 April

2017

Merchanting

- UK

4.8%

2.5%

2.5%

- Ireland

13.6%

10.4%

21.8%

- Netherlands

4.3%

36.5%

50.8%

- Belgium

(3.4%)

(3.9%)

5.9%

Retailing

11.2%

8.9%

20.0%

Manufacturing

6.1%

4.8%

5.5%

Group

6.1%

5.0%

7.7%
*Constant currency
Growth in total revenue in constant currency and in sterling reflects one less trading day in the merchanting businesses in the UK and Ireland and prior year branch closures in the UK merchanting business.
Merchanting (92% of Group Revenue)
Selco experienced a good level of demand in its established branch network. The seven branches that were opened last year traded in line with expectation and market coverage was improved in Greater London with the opening of branches in Beckton and Crayford. Selco will open its 50thbranch later this month in Guildford, Surrey and remains on track to open at least ten new branches this year.
The traditional UK Merchanting businesses reported solid growth in like-for-like revenue against strong prior year comparatives. The business benefited from measures to improve profitability including the restructuring plan implemented in the last quarter of 2016.
The Group's market leading merchanting business in Ireland continued to outperform in a strong market. The recovery in construction activity was broadly based with positive demand trends in both residential and non-residential markets.
The Netherlands merchanting business continued to grow like-for-like revenue against the backdrop of a recovery in the Dutch economy and favourable conditions in the housing market. The acquisition of the 14 branch Gunters en Meuser business in January 2017 has provided a strong presence in the Greater Amsterdam Area and a small single branch business located in the Eastern region of the Netherlands has also been acquired.
Like-for-like revenue was lower in the Belgium merchanting business due to the reorientation of the customer base towards a lower volume, higher margin customer model.
Retailing (6% of Group Revenue)
The Woodie's business generated strong revenue growth as customers responded positively to the actions taken in recent years to build on the strengths of the brand and improve the shopping experience. The business experienced strong demand for seasonal outdoor products in April measured against a markedly weaker performance in April 2016.
Manufacturing (2% of Group Revenue)
The mortar manufacturing business in Britain continued to benefit from its market leading positon and customer service orientated focus and delivered strong volume growth.
Gavin Slark, Chief Executive Officer of Grafton Group plc commented today:
"The Group has had a good start to the year and the outlook is positive. We expect a continuation of the favourable trends in the Irish and Netherlandsbusinesses. In view of recent economic and political developments, we are more cautious about the prospects for the UK however we have a good portfolio of businesses with strong market positions and we look to the future with confidence.
Source: Insight Team & Grafton Group Corporate Press Release.
Interested in all the very latest news on Grafton Group? Sign up for our weekly Insight DIY newsletter here.
10 May 2017

Insight DIY is the only source of market information that I need and they always have the latest news before anyone else.

Neil Anderton - Sales Director, British Ceramic Tile