UK DIY News
Grafton Group posts 9.5% revenue increase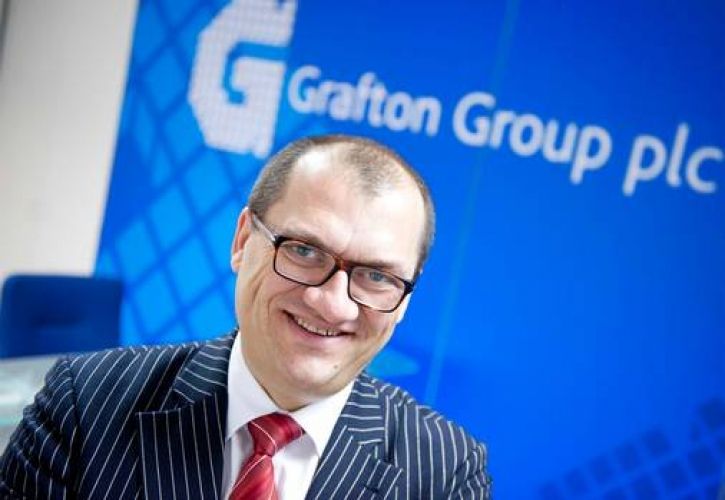 DIY and building group Grafton has posted a 9.5 per cent increase in revenue to £2.08 billion (€2.64 billion) for 2014, compared to £1.90 billion (€2.41 billion) a year earlier.
The company, which operates the Woodie's DIY chain across Ireland, and also has operations in the UK and Belgium, reported favourable trading conditions for the final quarter of last year with positive momentum from a sustained recovery in the Irish and British economies leading to increased demand in the residential repair, maintenance and improvement (RMI) and new build markets.
It said the rate of growth eased as anticipated in the second half of the year measured against progressively improving trends over the same period in 2013.
Grafton, which which operates the Woodies DIY chain across Ireland has acquired its second Brussels-based business in a year.Grafton Group acquires second Brussels-based business
Grafton's DIY retailing business in Ireland benefitted from the early stages of a recovery in construction from "historically low levels of activity", the group saidGrafton's first-half group revenues rise 11.3%
Grafton said growth in its UK merchanting business, which accounts for three quarters of group revenue, benefitted from the continued recovery in the wider economy although volumes in the plumbing and heating market remained subdued. The group said increased demand in the residential RMI market was supported by increased consumer confidence and household spending, growth in transactions in the secondary housing market and investment in an ageing housing stock.
The rate of revenue growth in the merchanting business in Ireland increased sharply last year the group said as the impact of the market recovery spread and the economy moved on to a stronger growth path. Revenue growth was initially concentrated on the residential RMI market but extended into the new housing market where output increased from very depressed levels as the year progressed.
Continued economic weakness in Belgium contributed to lower demand in the residential RMI and new build markets though the rate of decline experienced mid-year eased considerably in the fourth quarter, Grafton said.
The group's retailing division, which accounts for 8 per cent of revenue, reported a modest recovery in core retail sales in Ireland as household finances continue to be under pressure. It said flat revenue for the year in the like-for-like branches reflected the discontinuance of non-core lines and strong demand for seasonal summer products in the prior year.
Grafton's mortar manufacturing business in Britain continued to benefit from a significant increase in housebuilding. Demand for new homes was boosted by improved economic conditions and Government policies aimed at increasing access to mortgage finance, the group said.
"Revenue trends evolved broadly in line with the group's expectation of a moderation in the rate of growth as the year progressed. The group anticipates reporting 2014 results consistent with current market expectations and enters 2015 in a robust position as it continues to execute its growth strategy," said chief executive Gavin Slark.
Grafton will announce final results for 2014 on March 10th.
Source : Charlie Taylor - Irish Times
http://www.irishtimes.com/business/retail-and-services/grafton-group-reports-9-5-rise-in-2014-revenue-1.2058727
09 January 2015

Insight DIY always publishes the latest news stories before anyone else and we find it to be an invaluable source of customer and market information.

Max Crosby Browne - CEO, Home Decor