UK DIY News
Grafton Group reports strong start to the year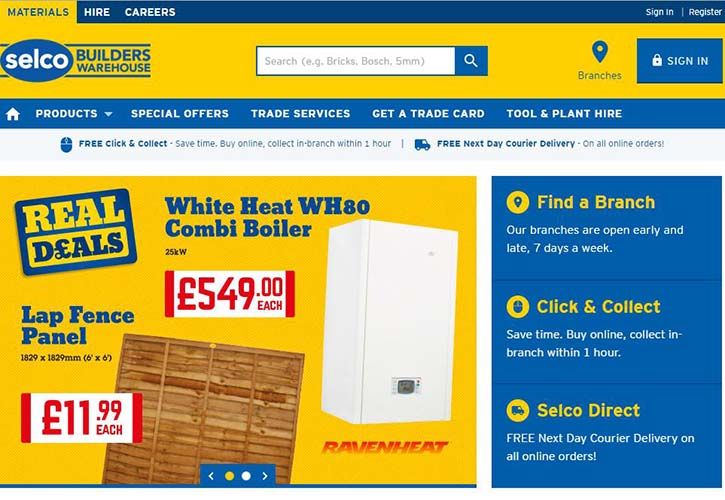 Grafton Group plc, the builders merchanting and DIY Group with operations in the UK, Ireland, the Netherlands and Belgium, issues this Trading Update for the period 1 January 2016 to 30 April 2016 in advance of its Annual General Meeting which takes place at 10.30 am today in the IMI Conference Centre, Sandyford Road, Dublin 16.

Group Revenue

The Group had a positive start to the year with the benefit of a broadly favourable economic environment in the UK, continuing growth momentum in Ireland and improving conditions in the Netherlands. This supported volume growth in the Group's businesses which primarily supply trade customers operating in the residential repair, maintenance and improvement (RMI) and new build markets. Group revenue for the four months to 30 April 2016 increased by 13.2 per cent to £790 million (four months to April 2015: £698m) and by 11.9 per cent in constant currency.

The table below shows the changes in average daily like-for-like revenue and total revenue in constant currency and in sterling for the four months to 30 April 2016.


Segment

Average Daily

Like-for-Like Revenue*

Total

Revenue*

Total

Revenue

(Sterling)

Four Months to

30 April 2016

Four Months to

30 April 2016

Four Months to

30 April 2016

Merchanting

- UK

4.8 %

9.0%

9.0%

- Ireland

10.9%

11.1%

17.0%

- Belgium

(5.2%)

(13.9%)

(8.9%)

- Netherlands#

4.7%

8.5%

14.0%

Retailing

2.1%

2.2%

8.0%

Manufacturing

5.0%

16.5%

16.8%

Group

5.0%

11.9%

13.2%

*Constant currency
# Pro-forma growth as business was acquired in November 2015

Merchanting (91% of Group Revenue)

The UK merchanting business grew its market positon both organically and through acquisitions in the period. Selco continued to make good progress increasing revenue across the established branch network and in the five branches that were opened during 2015 which traded in line with expectations. The 41st Selco branch was opened in March in Watford and further branch openings are planned for later this year including a new branch in Chessington that is scheduled to open in July. The traditional UK merchanting business reported moderate growth in like-for-like revenue against a competitive market backdrop. The market softened in April following a good first quarter which may reflect current market uncertainties.

The ongoing improvement in economic and market conditions contributed to double digit revenue growth in the merchanting business in Ireland. Increased spending on residential RMI projects continued to generate strong volume growth. The early stage recovery in the house building, infrastructure and commercial property markets also contributed to the favourable trading conditions.

Grafton entered the Netherlands market in November 2015 with the acquisition of Isero BV. The recovery in the local economy continued to be driven by increased consumer spending and a strengthening housing market which supported good revenue growth in Isero in the period.

The Belgian business experienced difficult trading conditions due to weak economic fundamentals and the terrorist attacks in March which resulted in lower activity in the merchanting market. The disposal of the non-core readymix operation in June 2015 also contributed to the decline in revenue.

Retailing (7% of Group Revenue)

Increased employment and disposable incomes continued to improve the financial position of households in Ireland and the Woodie's DIY business was a beneficiary of increased consumer spending leading to strong quarter one revenue growth in a recovering market. April revenue was adversely affected by lower demand for seasonal outdoor products which historically accounted for a high proportion of revenue in the month.

Manufacturing (2% of Group Revenue)

The mortar manufacturing business in Britain benefitted from stronger activity in the new housing market and from the Carlton acquisition which expanded its portfolio of packaged mortar and concrete products supplied to the residential RMI market.

Gavin Slark, Chief Executive Officer of Grafton Group plc commented:

"We are positive about the prospects for the Group and expect the recent trends in the Group's markets in Ireland and the Netherlands to be sustained over the remainder of the year. Strong market fundamentals should support activity in the UK housing and RMI markets although uncertainty over the outcome of the referendum on continued membership of the EU appears to be having a bearing on current activity levels."

Source : Grafton Group Press Release
If your business is interested in pricing intelligence or you're currently trying to track retail prices manually, there really is a much easier way, just contact us here.
To advertise on the Insight DIY website and download our media pack, click here.
Sign-up for our weekly newsletter here.


10 May 2016

Insight DIY is the only source of market information that I need and they always have the latest news before anyone else.

Neil Anderton - Sales Director, British Ceramic Tile