UK DIY News
Grafton Group year end Trading Update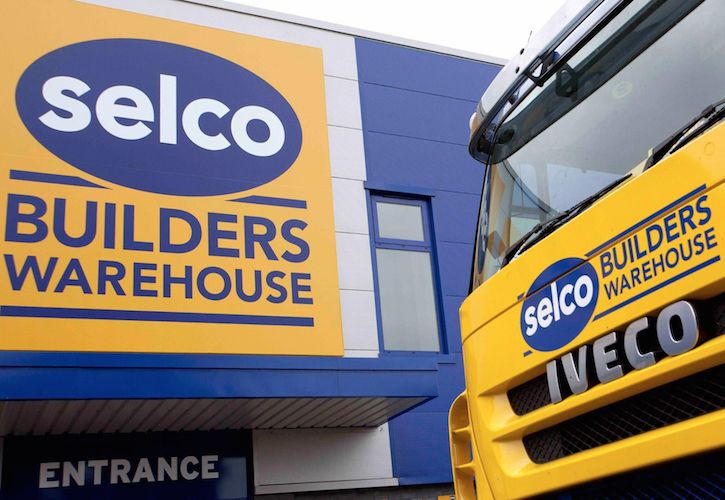 Grafton Group plc, the international builders merchanting and DIY Group, issued this trading update earlier today for the year ended 31 December 2017 in advance of the announcement of its Final Results for 2017 on 1 March 2018.
Group Revenue and Operating Profit
2017 Group revenue increased by 8.8 per cent to £2.7 billion. Growth in constant currency was 6.8 per cent and average daily like-for-like revenue increased by 5.7 per cent. The Group delivered an improvement in profitability across all its geographies and anticipates reporting 2017 EBITA slightly ahead of consensus forecasts.
The year-on-year percentage changes in Group and segment average daily like-for-like and total revenue for the fourth quarter and in total revenue for the year are shown in the table below:
Merchanting (92% of Group Revenue)
UK Merchanting average daily like-for-like revenue growth softened as anticipated in the fourth quarter against the backdrop of strong growth in the final quarter of 2016. Trading conditions in the residential RMI market were mixed and affected by general economic and household uncertainty and a competitive pricing environment.
The opening of branches in Solihull and Hayes in December increased the Selco branch network to 59 in a year that saw significant growth in market coverage with the opening of twelve new branches.
Howard Luft was appointed Chief Executive Officer of Selco with effect from 1 January 2018. Howard was most recently Managing Director of CCF, part of the Travis Perkins Group. He has the long term industry and operational experience to lead Selco through the next phase of its development and to build on its successful track record of profitable growth.
The Group's market leading merchanting business in Ireland completed its fourth successive year of double-digit like-for-like revenue growth in a favourable economic and construction market that continues to exhibit good growth prospects. Demand was driven by growth in the residential RMI market and recovery in house building from a low base that is expected to gain momentum in the current year. The business ended the year on a strong note.
The broadly based economic recovery in the Netherlands continued to support increased activity in the housing and non-residential construction markets. The Group's specialist merchanting business experienced good demand in the tools, ironmongery and fixings market. Scholten & de Vries - Estoppey ("SV-E"), a third generation family business that distributes ironmongery, tools and fixings from four branches located primarily in the Greater Amsterdam Area, was acquired in November increasing the branch network in the Netherlands to 59.
Average daily like-for-like revenue growth resumed in the second quarter in the Belgium Merchanting business and was sustained over the remainder of the year against a weak prior year comparative.
Retailing (6% of Group Revenue)
The Woodie's business in Ireland traded strongly through the year benefitting from the strong economy, new and extended product ranges and store upgrades. Revenue growth in the fourth quarter was influenced by good demand across all product ranges including the seasonally important Christmas category which typically accounts for a high proportion of revenue.
Manufacturing (2% of Group Revenue)
Strong underlying demand from CPI Mortars' house building customer base combined with its market leading coverage and service model to produce double digit revenue growth and market outperformance for the year.
Gavin Slark, Chief Executive Officer of Grafton Group plc commented today:
"We are pleased with the progress made across the Group during 2017 which reflects the benefits of self-help and strategic initiatives to grow the business. We enter the new year in a favourable positon well placed to implement our growth strategy supported by good cash flow from operations, a strong balance sheet and low net debt."
Grafton Group plc is an international distributor of building materials to trade customers and has leading regional or national positions in the merchanting markets in the UK, Ireland, the Netherlands and Belgium. Grafton is also the market leader in the DIY retailing market in Ireland and is the largest manufacturer of dry mortar in the UK. Grafton trades from circa 630 branches and has over 12,000 employees. Its portfolio of brands include Selco, Buildbase, Plumbase, MacBlair and CPI EuroMix in the UK; Chadwicks, Heiton Buckley and Woodie's in Ireland; Isero and Gunters en Meuser in the Netherlands and YouBuild and MPRO in Belgium.
Source: Insight DIY Team & Grafton Group press release
For all the very latest news and intelligence on the UK's largest merchants and Home Improvement retailers, sign up for the Insight DIY newsletter today.
11 January 2018

Insight DIY always publishes the latest news stories before anyone else and we find it to be an invaluable source of customer and market information.

Max Crosby Browne - CEO, Home Decor