UK DIY News
Home & DIY sector branded worst for customer service, according to survey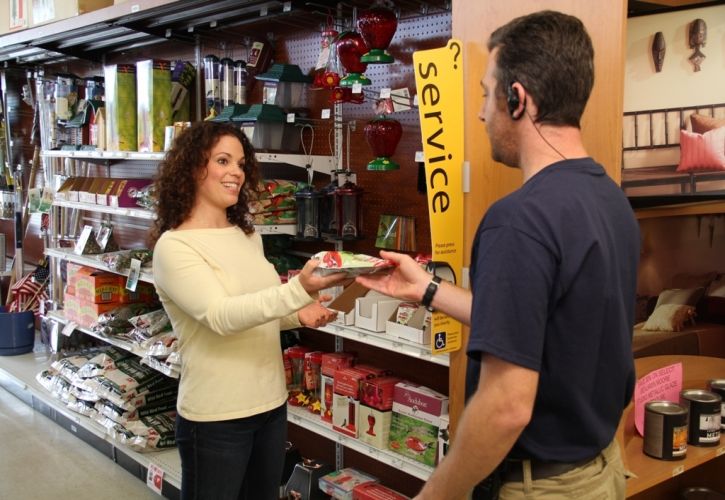 40% of consumers believe Home & DIY stores need to improve customer interaction in store, closely followed by grocery (36%) and electrical (35%) retailers
Poor customer service and engagement in store is driving shoppers to abandon their purchases and head straight to a competitor, with the Home & DIY sector branded the worst for customer service, according to research* by Indyme, a real-time shopper engagement specialist.
Consumers, when asked to rank the top five sectors that need to improve customer interaction, revealed Home & DIY (40%), Grocery (36%), Electrical (35%), Department stores (30%) and health and beauty (23%) as the top five sectors needing the most improvement.
The results also revealed an interesting insight into gender perceptions of customer service – with both men and women ranking Home & DIY stores as the worst sector for customer service. Whereas female consumers believed the fashion sector was the second in line with 36% of the vote, while men chose the electrical sector (38%).
While both genders agreed that grocery stores (35% vs. 36%) were equally bad at delivering customer service in third place, further differences were revealed in the fourth and fifth ranked spots, with women ranking electrical stores (33%) and health and beauty (28%) as the final two sectors needing improvement, whereas men identified department stores (28%) and entertainment outlets (24%) as their bottom two.
The same research revealed that 70 per cent of UK shoppers have walked out of an outlet due to a lack of assistance, with almost all of them leaving behind goods worth more than £20 and 40 percent leaving shopping worth more than £30. Of those that voted with their feet, 90 per cent of them purchased from another outlet instead.
Terry Clancy, Commercial Director Western Europe at Indyme said. "Retailers simply can't afford to be complacent. Shoppers have an abundance of choice, not only on the high street, but also online – and they're more demanding than ever. They don't part with their cash lightly, so if they feel they're getting poor value for money – and that includes customer service – they'll simply go elsewhere."
And the research underlines that good service is a must for many shoppers with more than three quarters (78 per cent) believing it to be an important element of their shopping experience. While a quarter of respondents insisted it is the most important factor. In fact, the Indyme research reveals that potential customers only linger for five minutes before heading out of the shop if store staff are inattentive.
Adds Clancy: "These findings point to some stores – and some sectors in particular - potentially losing thousands of pounds worth of sales every year, not because shoppers can't find what they're looking for, but because staff are failing to engage correctly with customers. It's important to remember that if a shopper abandons a purchase because of poor staff engagement, that shopper is unlikely to give the store a second chance – and they frequently pass on their bad experience to friends and family. Conversely creating a positive customer service and shopping experience encourages loyalty and reduce churn. Finding a way that empowers store staff with awareness of when and where shoppers desire assistance can greatly increase shopper engagement and ongoing satisfaction."
Source : Indyme Press Release
02 February 2015

I find the news and articles they publish really useful and enjoy reading their views and commentary on the industry. It's the only source of quality, reliable information on our major customers and it's used regularly by myself and my team.

Simon Fleet - Sales & Marketing Director, Thomas Dudley Ltd