UK DIY News
Home Retail Group full year results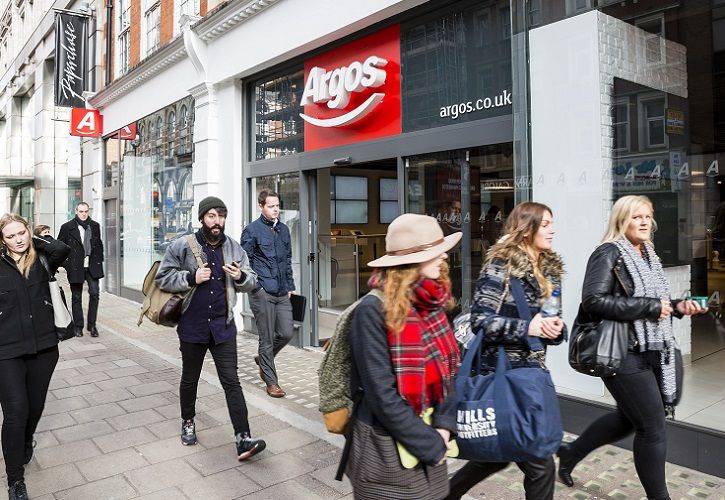 Home Retail Group, the UK's leading home and general merchandise retailer, today announces its results for the 52 weeks to 27 February 2016.

Highlights of the publication follow. For the full publication please visit our Articles page.

ARGOS OPERATING HIGHLIGHTS
- Completed the national roll-out of market leading Fast Track propositions for both same-day home delivery and store collection
- Opened 94 digital concessions and collection points, taking the total number to 114
Total of 177 digital stores, representing 21% of the Argos store estate
- Internet transactions accounted for 49% of total Argos sales, including mobile commerce which grew by 10% to represent 28% of total sales

GROUP FINANCIAL HIGHLIGHTS
- Sales down 1% to £5,668m; flat at Argos, down 3% at Homebase
- Cash gross margin down 3% to £1,978m
- Operating and distribution costs decreased by £21m to £1,887m, Argos costs increased by £22m, Homebase costs decreased by £44m
- Benchmark profit before tax decreased by 28% to £94.7m
- Basic benchmark earnings per share decreased by 28% to 9.3p
- The recommended offer from J Sainsbury plc for the purchase of Home Retail Group plc resulted in an exceptional goodwill impairment charge of £852m, leading to a total loss after tax of £808m
- Year-end cash balance of £623m

CORPORATE DEVELOPMENTS
- Sale of Homebase for £340m successfully completed on 27 February 2016, with £337m received in FY16 and the balance received in FY17
- Post the year-end, on 1 April 2016, the Board recommended an offer from J Sainsbury plc for the purchase of Home Retail Group plc;
- Under the terms of the offer, Home Retail Group shareholders will be entitled to receive the following for each Home Retail Group share;
55.0 pence in cash
0.321 new Sainsbury's shares; and
In addition, Home Retail Group shareholders will also be entitled to the following payments, which together form the proposed capital returns;
25.0 pence per share, reflecting the £200m return to shareholders in respect of the Homebase sale; and
2.8 pence per share in lieu of a final dividend in respect of the financial year ended 27 February 2016. As a result, a final dividend will not be paid.

John Walden, Chief Executive of Home Retail Group, commented:

"The past year has been a landmark period for the Group, during which we have completed the sale of Homebase and recommended to shareholders the offer from J Sainsbury plc for the acquisition of the remaining Group, principally Argos. I am pleased that, with its offer for Home Retail Group, Sainsbury's has recognised the good progress we have made in transforming Argos into a digital retail leader.

"During the year we continued to progress the Argos Transformation Plan, including the introduction of Fast Track, which offer market-leading propositions for both same-day home delivery and store collection. We have been encouraged by the customer response to Fast Track with our on-time delivery rates and customer satisfaction having continued to improve to leading levels. Argos also now has a proven digital store model, including small formats and concessions, which require lower capital outlay and provide customers with fast access to an expanded product range regardless of store stock capacity.

"Finally, the Group ended the year with a cash balance of £623m, which is significantly stronger than previously anticipated. With leading digital capabilities, new Fast Track propositions, proven and flexible digital store formats and strong financial resources, we are well positioned for an exciting future."
Source : Home Retail Group
www.homeretailgroup.com


To advertise on the Insight DIY website and download our media pack, click here.

Sign-up for our weekly newsletter here.
27 April 2016

Insight DIY is the only source of market information that I need and they always have the latest news before anyone else.

Neil Anderton - Sales Director, British Ceramic Tile