UK DIY News
Home Retail Group raises £1.1million for Macmillan Cancer Support and the Irish Cancer Society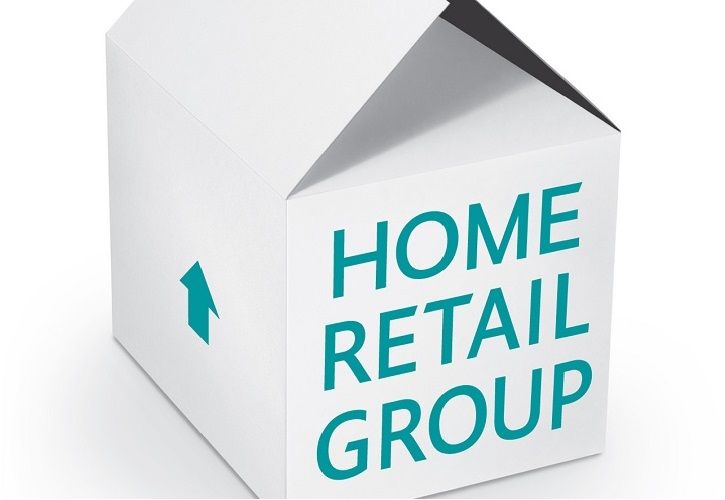 The UK's leading general retailer Home Retail Group, owner of Argos, Homebase and Habitat, has reached the first £1 million milestone for Macmillan Cancer Support, since the launch of its two year partnership in March this year. The money will fund 42,814 hours of vital Macmillan nursing care for people affected by cancer, helping the charity to ensure that no one has to face cancer alone.
Colleagues and customers across the brands have reached the impressive total in less than eight months, making this one of Macmillan's fastest growing 'charity-of-the-year' partnerships to date. Following the launch of the partnership in March with a 'Go Green, Go Macmillan' fundraiser, stores, head office and distribution sites have hosted a wide range of events to boost the fundraising total. These include individual staff challenges like a sponsored walk of 11 of London's iconic bridges. More recently, participation in Macmillan's flagship fundraising event World's Biggest Coffee Morning raised over £121,000, officially taking the partnership past the £1 million fundraising milestone.
Stores also hosted a national collection weekend in which 720 Macmillan volunteers joined store colleagues to raise £86,755 across 264 stores in one weekend, and supported a Gold Medal winning Homebase garden at the RHS Chelsea Flower Show, which was dedicated to Macmillan.
Simon Phillips, Interim Director of Fundraising at Macmillan Cancer Support says: "We are absolutely thrilled that Home Retail Group's colleagues and customers have so wholeheartedly embraced our charity partnership, for the benefit of people affected by cancer. They have raised enough money to fund 42,814 hours of Macmillan nursing care, meaning a significant number of cancer patients and their loved ones will receive vital support, so that they don't have to face cancer alone. I would like to thank everyone who has supported the partnership so far, and I cannot wait to see what we can achieve together in 2016."
Amy Whidburn, Head of Corporate Responsibility at Home Retail Group added: "As colleagues voted for Macmillan Cancer Support to be our charitable partner for the next two years, I expected that we would have great levels of enthusiasm to fundraise, but even I am overwhelmed by how quickly we have reached £1 million raised. We've seen a whole range of activities they've undertaken, but to fund so many valuable nursing hours will allow Macmillan to provide the best quality cancer care in local communities is quite incredible."
Robert Thomas, General Manager at Argos in Basildon was one of the colleagues who went the extra mile to raise funds, when he signed up to take part in the London Triathlon in August as part of an Argos team, despite not previously being able to swim further than 50 metres! His determination to raise money for Macmillan saw him take swimming lessons and eventually conquer an open water swim of 1.5km, helping his team to raise £10,000 for Macmillan.
Robert says: "My first experience was filled with mouthfuls of murky water and I was very cold, but after a few more swims for practice I finally conquered the 1.5km distance. The event was truly superb for everyone involved, and it was an honour to be there with so many colleagues who were determined to raise money for Macmillan. I'm already thinking about what challenge I can take on next as we want to keep raising money for such a worthy cause."
As part of Home Retail Group's charity partnership, colleagues and customers of stores in the Republic of Ireland raised £45,171 (€60,449) for the Irish Cancer Society, helping to fund 3022 hours of specialist cancer information, advice and support to each visitor to their Daffodil Centres.
Source : Macmillan
www.macmillan.org.uk/Aboutus/News/Latest_News/HomeRetailGroupraises11millionforMacmillanCancerSupportandtheIrishCancerSociety.aspx
04 November 2015

Insight DIY always publishes the latest news stories before anyone else and we find it to be an invaluable source of customer and market information.

Max Crosby Browne - CEO, Home Decor