UK DIY News
Homebase drags sales down 17.5% at Bunnings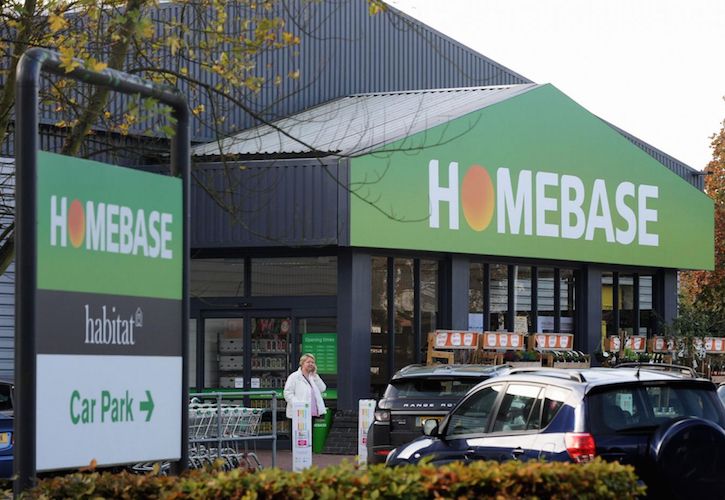 Wesfarmers Limited today announced its retail sales results for the first quarter of the 2018 financial year.
Managing Director Richard Goyder said that the sales performance of the Group's retail businesses was generally pleasing, in particular the continued strong performances of Bunnings Australia and New Zealand, Kmart and Officeworks.
"Bunnings Australia and New Zealand (BANZ) achieved total sales growth of 11.5 per cent during the quarter, with strong execution against BANZ's strategic agenda continuing to deliver growth across all market segments.
Read more on the Bunnings performance in Australia & New Zealand.
However in the UK, as a result of a sales collapse in the ailing Homebase business, total sales for the quarter were £276 million ($457 million), a 17.5 per cent (13.8 per cent in local currency terms) decrease over the prior corresponding period. Store-on-store sales decreased 11.9 per cent.
The company confirmed that early trading performance of the first eight Bunnings Warehouse pilots was encouraging, with solid sales uplifts achieved across the pilot group. The coming months will test performance in different seasonal conditions and BUKI will continue to patiently trial a range of formats, locations, and competitive environments to achieve proof of concept.
Bunnings Group Managing Director Michael Schneider said that, while still early days, the engagement of customers, suppliers, team members, and local communities with the Bunnings stores remains pleasing.
Despite steady sales in core home improvement and garden categories, Homebase's trading performance relative to the previous comparable period was adversely affected by the significant clearance of discontinued ranges last year.
"While the performance of Homebase is disappointing, we continue to be encouraged by the performance of the Bunnings pilots. The BUKI team remains focused on stabilising the performance of the Homebase stores as well as delivering proof of concept for the Bunnings format," Mr Schneider said.
There were 244 Homebase stores and eight Bunnings stores as at 30 September 2017. A total of 15 to 20 pilot stores are expected to be either trading or nearing completion by 31 December 2017, subject to relevant approvals.
Download the full Wesfarmers press release here.
Analysis & Comment - Steve Collinge
Listening to the investor call last night, even from 10,000 miles away, the unease of the Wesfarmers senior team when discussing Bunnings UK&I was palpable. Wesfarmers can excuse this poor performance by saying it's due to continued clearance activity in Homebase and changes to their kitchen and bathroom ranges, but in essence, this is a disaster. In the last quarter total store sales at BUKI were down 6.8% and this has now declined further to 13.8% on a constant currency basis.
Last night, one after another, Wesfarmers key investors came in with challenging questions, asking what 'Plan B' was and whether the outgoing Managing Director Richard Goyder 'could guarantee shareholders that this won't turn into a black hole'.
One particular analyst David Errington at Merrill Lynch compared the situation to the Black Knight scene in Monty Python and the Holy Grail, where the knight first loses an arm, then another arm and eventually both legs and he keeps on fighting, claiming it's just a flesh wound.
Black Knight Scene - Monty Python and the Holy Grail
David went on to say there is no way when the business was purchased in February 2016, that Wesfarmers would ever of thought they would be in this position.
Another analyst Phil Kimber of Evans & Partners asked what the year on year transactional performance was at BUKI, as it hadn't been included as usual in the release. The answer was a decline in year on year transactions during the quarter of 5%, even though with all the discounted clearance activity in Homebase, this should have lead to an increase in transactions.
The Wesfarmers team defended their position stating that they were very happy with the performance of the pilot stores, that the UK economy was actually performing ok, they had good people in the business and that they had learnt a lot from trading the Homebase stores.
Nevertheless, David Haydon has a massive job on his hands to turn around the Homebase business, which has done nothing to hang on to it's previous core customer base and has very little available to attract new customers.
Back to the Black Night scene, at this stage, let's call it a draw, but my goodness, the clock is ticking.....
Source: Insight DIY Team & Wesfarmers press release.
For all the latest news and intelligence on the UK's largest home and garden retailers, sign up for the Insight DIY newsletter today.
25 October 2017

Insight DIY is the only source of market information that I need and they always have the latest news before anyone else.

Neil Anderton - Sales Director, British Ceramic Tile