UK DIY News
Homebase reports 2.3% rise in LFL sales in full year trading figures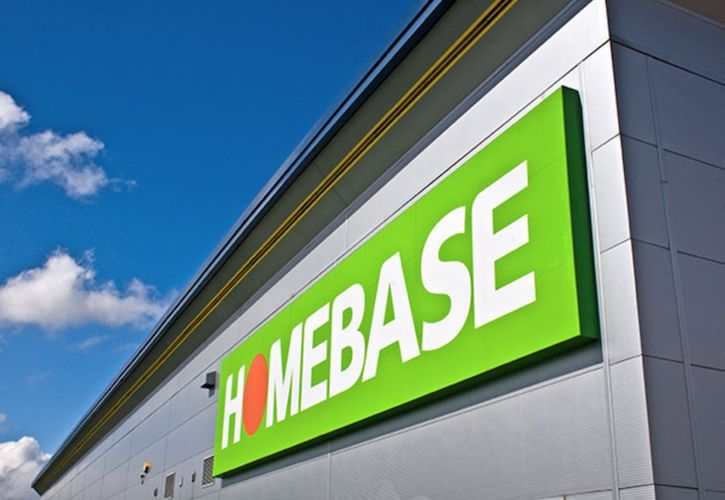 In October 2014 Homebase outlined an ambitious three-year Productivity Plan to position itself for long-term growth. There are three key elements to the Productivity Plan:
1. Improve store operating standards and down-size the store estate;
2. Strengthen the customer propositions; and
3. Accelerate digital capabilities, leveraging Argos' investments.
These elements give focus to Homebase's store and digital foundations and will enhance
operational efficiency in order to position the business for successful future investment
programmes.
Operational review
Improve store operating standards and down-size the store estate:
A central aim of the Homebase Productivity Plan is to improve in-store customer experiences by raising and ensuring consistency of store operating standards. This includes standards for product availability, presentation, signage, and importantly a culture of both efficiency and great customer service among store colleagues. In support of this, during FY15 Homebase started to test in select stores different ways of improving both store operations and the customer experience. Early indications are positive and the current plan is to expand these trials over the course of FY16 and introduce improvements into the broader store estate over time.

There were 30 store closures and three store openings in the year, reducing the store estate by 27 stores to 296. Homebase expects to close around 35 additional stores in FY16, with the intention to reduce the number of Homebase stores by c.25% by the end of FY18, from the 323 as at the end of FY14.

In addition to Homebase's plans to reduce its store estate, an agreement has been reached for the sale of the Battersea freehold site to a residential property developer for £57m, of which a £30m deposit was received in FY15, with the remaining £27m being due on completion during FY16. As a result of this sale, we now anticipate that the cumulative store closure programme will be cash positive at the end of FY16.

With the store closure programme running ahead of the original plans, Homebase is now accelerating the associated cost reduction programme, which will reduce both head office support costs and infrastructure. This reaffirms the commitment to create a stronger business with a more efficient and productive operating structure.
Strengthen the customer propositions:
Another key element of the Productivity Plan is to strengthen the customer proposition across the store and digital network. This includes developing more efficient promotional programmes and more competitive product pricing. Progress in FY15 was largely exploratory, with the intention to assess further pricing reductions across a wider range of products during FY16.
Homebase continues to build a strong portfolio of exclusive brands such as Habitat, Odina, Schreiber, Hygena and Qualcast and expand their presence across the store estate. Homebase's premium Odina kitchen range has now been rolled out to 73 stores, up from 49 stores at the end of FY14. The Schreiber kitchen range is now available in all stores, with the Schreiber bedroom range available in 233 stores. In addition, the popular Kitchen Essentials range offers customers more choice on kitchens and continues to be successful, delivering strong sales growth versus FY14. Homebase also continued to enhance its product ranges to support sales growth, completing significant changes such as product extensions, replacements and re-merchandising in a number of key categories such as bathrooms, paint, flooring and kitchens.
Furthermore, the Habitat brand gives the Homebase customer greater choice around premium quality and contemporary styling, as well as some bestselling iconic designs. Sales of Habitat products in Homebase, including concessions, grew by over 30% compared to FY14. There are now 35 Habitat concessions, an increase from 15 concessions at the end of FY14. A further c.50 Habitat concessions are due to open in FY16. In addition, 20 Argos digital concessions opened during FY15, with a plan for a further c.80 digital concessions in FY16.
Accelerate digital capabilities, leveraging Argos' investments:
FY15 has been a foundation year for the progression of Homebase's digital business. It introduced several basic elements including a more modern look and feel to the website, simplified navigation for product categories, a new mCommerce site, along with new mobile and tablet apps for both iOS and android operating systems. Digital sales have grown by 10% year-on-year, and now represent approximately 8% of total sales.
Financial review
Total sales in the 52 weeks to 28 February 2015 declined by 0.7% to £1,479m. Homebase closed a net 27 stores during FY15 reducing its store estate to 296 stores, with net space reducing sales by 3.0%. Like-for-like sales increased by 2.3% principally driven by growth in seasonal products during the first half of FY15 together with further growth in sales of big ticket products. Sales across the remaining product categories were broadly flat. The gross margin rate was down by approximately 100 basis points, principally driven by an increased level of stock clearance in respect of store closures, together with an adverse sales mix impact from the growth in margin dilutive seasonal products, partially offset by the anticipated impact of favourable currency and shipping costs. Total operating and distribution costs decreased by £21m, with increases from the impact of underlying cost inflation and cost investment in strategic initiatives being more than offset by further cost savings, principally driven by the reduction in the store estate. Benchmark operating profit increased by £0.9m, or 5%, to £19.8m (FY14: £18.9m).
Source : Home Retail Group
www.homeretailgroup.com
29 April 2015

I find the news and articles they publish really useful and enjoy reading their views and commentary on the industry. It's the only source of quality, reliable information on our major customers and it's used regularly by myself and my team.

Simon Fleet - Sales & Marketing Director, Thomas Dudley Ltd