International DIY News
IKEA reduces prices and increases product lines in UAE stores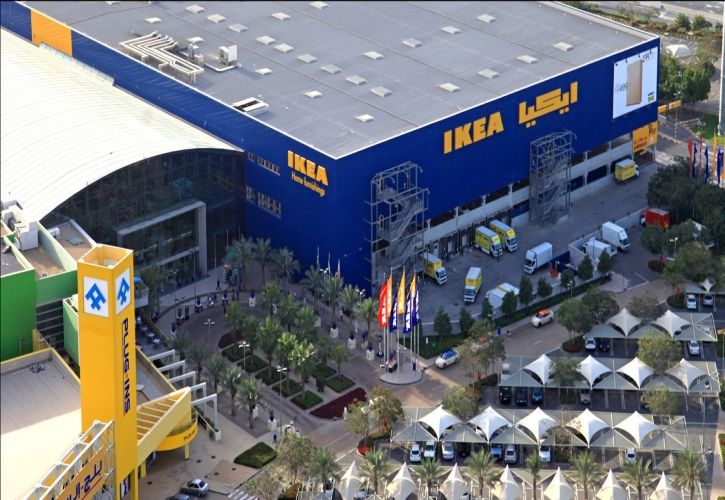 Home furnishing products retailer Ikea has reduced prices by up to 25 per cent of more than 500 products in different categories across the UAE.
John Kersten, Managing Director of Ikea for the UAE, Qatar, Egypt and Oman, said, "Every year we attempt to lower price and this year we have lowered prices of more than 500 products across the UAE and all the areas. Prices have been reduced up to 25 per cent."
Addressing the media in Dubai, Kersten said 1,500 new products have been added with the launch of the catalogue.
"We get different batches of products across the whole year. Products across the UAE stores range around 8,500 articles of which 1,500 new for the catalogue launch in the UAE."
Globally, Ikea has 370 stores in 44 countries including three of them in the UAE and one each Qatar and Egypt under franchisee deal with Al-Futtaim.
"We have recently opened new concept store in Al Ain. In the future, we might be looking at more opportunities of those concepts in the UAE as we are now working on the 10-year expansion plan," Kersten added.
The group is also gearing up to expand to meet needs of Expo 2020.
"If you see a healthier and steadier growth year-after-year, you've look at the future. You have to see what we can do for expansion and get closer to the people."
Under its 10-year plan, the group hopes to have presence across all the GCC countries.
According to Kersten, the footfall increased by 10 per cent while sales grew more than 11 per cent from August 2014 to July 2015.
Kersten was speaking at a press event hosted to launch company's annual catalogue in the Dubai Festival City store.
The 65th global edition of Catalogue by the home furnishing global retailer has been launched simultaneously in 48 countries and 32 languages with focuses on four main initiatives highlighting 'Growing and Producing', 'Cooking and Preparing', 'Eating, Drinking and Serving', plus 'Storing and Handling'.
In the UAE, the catalogue is in its 26th edition with over 1.1 million copies printed. The prices printed stay true until July 2016 – and is therefore a guarantee for low prices throughout.
Available in English and Arabic, almost 800,000 copies will be delivered door to door across Dubai, Sharjah, Abu Dhabi and Al Ain.
Kersten said: "We will put the spotlight on the little things that we often overlook. In our daily lives, they might look like small details – a simple gesture or kind word that brings a smile to your face. We want to celebrate these simple things that make our everyday feel extraordinary."
Source : Waheed Abbas - Emirates 247
www.emirates247.com/business/corporate/ikea-cuts-prices-by-up-to-25-on-over-500-products-across-uae-2015-08-14-1.600296
14 August 2015

Insight DIY is the only source of market information that I need and they always have the latest news before anyone else.

Neil Anderton - Sales Director, British Ceramic Tile