International DIY News
IKEA sees potential for nine Romanian stores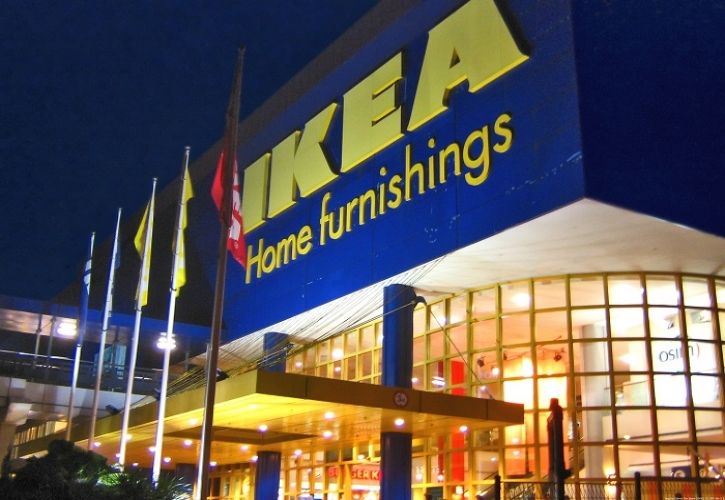 Swedish furniture retailer IKEA sees potential for nine stores in Romania and aims to increase its presence in the country, after posting the highest yearly sales increase in the 2015 catalogue year. The company has already filed the documentation to get the building permits for its second store in Romania, in eastern Bucharest, according to its representatives.
IKEA's only store in Romania posted a 12.4% increase in sales in the 2015 catalog year ended August 31, to some EUR 95 million (VAT not included). The company sold over 14 million items, 7% more than in the previous year, and had almost 3.25 million visitors in its Baneasa store, located in northern Bucharest.
"We see the potential for nine IKEA stores in Romania. The group has already approved the expansion plans so we will be busy for many years to come," said Stefan Vanoverbeke, who recently took over as Retail Manager of IKEA South East Europe, which includes Romania, Slovenia, Croatia, and Serbia.
He didn't mention where IKEA will open its new stores in Romania, as this has not been established yet, or how big the investments will be. However, it is likely that the group will focus on big cities, such as Cluj-Napoca, Timisoara, and Iasi, where the purchasing power is higher.
"Romania's economic development has picked up in recent years, and the results of our Baneasa store are a confirmation of that. There is demand, the only question is how fast we can open new stores. We are confident that the economic development will remain strong for the next 5-10 years," said Vanoverbeke, when asked what determined IKEA's decision to expand its operations in Romania, after being present in the country with just one store for many years.
Stefan Vanoverbeke, a Belgian who has been working in IKEA for 20 years, previously managed the company's operations in Poland, where the group started its expansion in the early '90s, opening seven stores in ten years.
In Romania, IKEA opened its first and only store (so far) in 2007. It took eight years for the group to announce a new store, in eastern Bucharest, on Theodor Pallady Boulevard. The new store aims to be bigger than the one in Baneasa and the investment will likely be "tens of millions of euros", according to Vanoverbeke, who didn't comment on the possible opening date, as the company still needs to get the permits and to hire a contractor for building the store.
Meanwhile, the company will continue to focus on increasing the accessibility and affordability of its products. IKEA has launched online sales in June 2014, and in the ended financial year some 8% of its sales in Romania were generated via online orders. The highest number of online orders came from Bucharest, Cluj-Napoca, Timisoara, and Iasi.
The company received over 35,000 online orders, the highest of which was EUR 6,800. IKEA cut the fees for its online services earlier this year and upgraded its online orders platform starting October 1. The company is currently using an online platform developed by local specialists, which the group has also implemented in Croatia and plans to implement in Serbia, according to Vanoverbeke. In 2-3 years, the company plans to implement IKEA's global online sales platform.
Source : Andre Chirileasa – Romania Insider
www.romania-insider.com/ikea-eyes-strong-expansion-in-romania-after-highest-yearly-sales-increase/158609/
29 October 2015

Insight provides a host of information I need on many of our company's largest customers. I use this information regularly with my team, both at a local level as well as with our other international operations. It's extremely useful when sharing market intelligence information with our corporate office.

Paul Boyce - European CEO, QEP Ltd.