International DIY News
IKEA to anchor new Jeddah, Saudi Arabia mall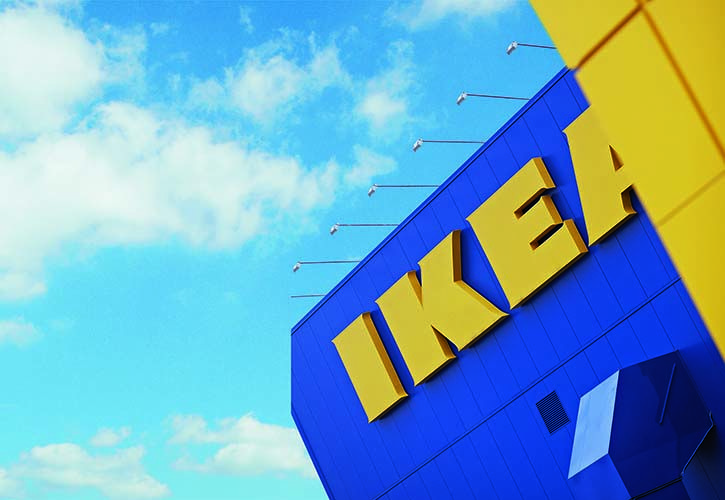 A new IKEA store is going to give shoppers more options in the Al Salaam Mall in Jeddah, Saudi Arabia.
The Swedish furniture maker recently inked an agreement with Arabian Centres, the mall's parent company, to open an anchor store in the mall, which marks a new strategy for integrated retail in Saudi Arabian shopping centers.
The 23,000-square-foot IKEA store is scheduled to open next year and will be the second full store in the region. The store will have all of the main components of a full-size IKEA, selling more than 7,000 individual items with 53 room settings.
A 400-seat restaurant will serve up interesting meal options shoppers around the world have come to associate with the Swedish export, including meatballs with lingonberries. Saudi culinary options will also be available.
For the younger set, the new store will feature a supervised play area for 80 to 100 children, a children's show room, facilities to care for infants and preferred parking areas for new families.
"It is an exciting time for IKEA Saudi Arabia as we become closer to our customers in Jeddah than ever before." Saudi IKEA CEO Saud Al Sulaiman said in a press statement. "We are delighted to open yet another store which will provide a convenient shopping experience for our current and potential customers in the southern area of Jeddah."
In the same announcement, Arabian Centres CEO Khalid Al Jasser said IKEA's choice "testifies to the fact that Arabian Centres continues to deliver the most preferred retail destination for consumers and retailers alike."
The statement said the opening of the new IKEA store in Jeddah is happening in a time of robust growth for the Saudi retail community. In addition, IKEA managers cited a young population in the area that could be attracted to what IKEA has to sell.
Representatives of the ASDA'A Burson-Marsteller office in Dubai representing Arabian Centres declined to comment for this story, but U.S. IKEA press representative Joseph Roth weighed in on how IKEA views its current development.
"It's good to generate a retail synergy with other surrounding stores." Roth told the Gulf News Journal. "We're a big attraction for customers."
Although most IKEA stores in the U.S. are stand-alones, they could be adjacent to a mall or other retail area in order to build a better shopping experience for visitors, Roth said.
Roth pointed out that although the major retail space is called a "market hall" in Saudi Arabia and most of the world, in the U.S., it's called a "marketplace."

Source : Gulf News Journal
http://gulfnewsjournal.com/stories/510952088-ikea-setting-up-shop-in-jeddah-s-al-salaam-mall
Sign-up for our weekly newsletter here.
If your business is interested in pricing intelligence or you're currently trying to track retail prices manually, there really is a much easier way. Just contact us here.
To advertise on the Insight DIY website and download our media pack, click here.
10 July 2016

Insight DIY is the only source of market information that I need and they always have the latest news before anyone else.

Neil Anderton - Sales Director, British Ceramic Tile