International DIY News
IKEA to launch click and collect in China this year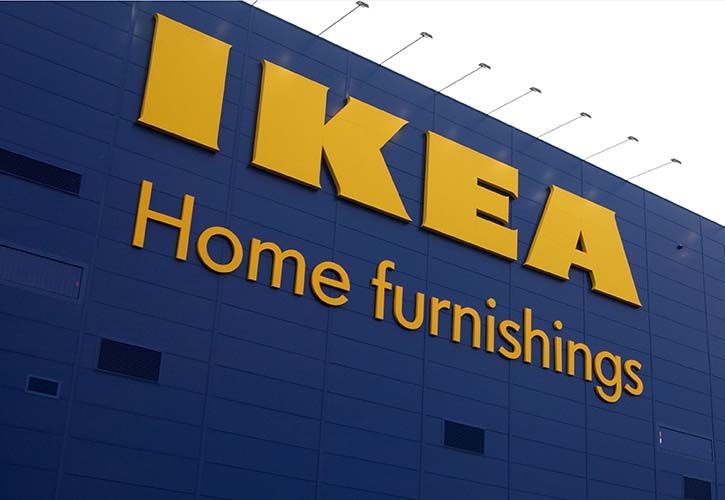 Ikea assembles its online and omnichannel plans for China
Frank Tong BY FRANK TONG Senior editor, China
Ikea will allow Chinese consumers to buy online and pick up from a store later this year, and the retailer is testing smaller showrooms in cities to reach more consumers, especially online shoppers.
Swedish furniture retailer Ikea has announced it will sell products on its Chinese e-commerce site to Chinese shoppers this year.
Ikea says consumers soon will be able to pick up their online orders in stores, as the retailer will this month open its first Chinese pickup and order point in the midsize city Wenzhou, in order to test the concept.
Inter Ikea Systems BV entered China in 1998 and currently only sells products from its19 stores there, mostly in large cities like Beijing and Shanghai. The company plans to open three stores every year in China. The country has become the fastest-growing market for Ikea, with annual sales up 18% to 10.5 billion yuan ($1.6 billion) in its fiscal year ended Aug. 31.
A pickup and order point, which Ikea calls PUP, is a new, smaller type of Ikea store that offers online shoppers or consumers who live far from a large-format store a convenient location to see and buy Ikea products. Ikea, starting last year, has opened PUP stores in Spain, Norway, Finland, the United Kingdom, Canada and Thailand. Unlike full-size Ikea stores mostly located in the suburbs, PUP stores often are nestled in cities.
Attached to a shopping mall, the mini-Ikea store in Wenzhou cover 2,000 square meters (21,528 square feet), which is about 5% of the size of a typical full-size Ikea store. The store in Wenzhou will sell about 2,500 products.
"For some small-size products, consumers could buy in the Wenzhou store and take their products right way. Consumers also could order full product lines in this store and pick up the products in the store later," a representative from Ikea's China division tells Internet Retailer. "We can also ship the products from our full-size store in nearby Ningbo to consumers' door in about one week." Wenzhou is 170 miles from Ningbo.
Ikea says it will open more PUP stores in other Chinese cities if this one works well in Wenzhou.
The retailer also continues to invest in logistics facilities in China to accommodate online sales. Ikea says it plans to build its third fulfillment center in China's eastern coastal city of Tianjin and upgrade its warehouses in Shanghai to handle increased stock.
Ikea, No. 67 in the Internet Retailer 2015 Europe 500, sells its products online in 13 of the 28 countries where it has stores, and it generated more than 1 billion euros ($1.12 billion) in web sales in fiscal 2015, according to the company.

Source : Frank Tong - InternetRetailer.com
www.internetretailer.com/2016/05/20/ikea-assembles-its-online-and-omnichannel-plans-china

If your business is interested in pricing intelligence or you're currently trying to track retail prices manually, there really is a much easier way. Just contact us here.
To advertise on the Insight DIY website and download our media pack, click here.
Sign-up for our weekly newsletter here.


23 May 2016

Insight DIY is the only source of market information that I need and they always have the latest news before anyone else.

Neil Anderton - Sales Director, British Ceramic Tile