UK DIY News
IKEA UK delivers fifth consecutive year of growth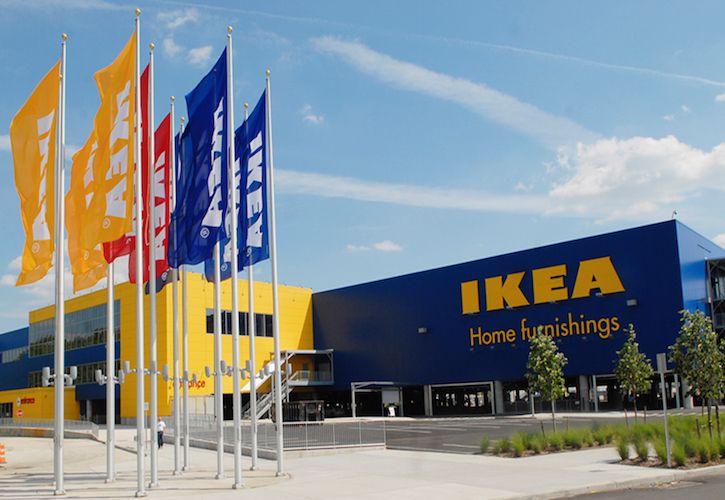 Home furnishing retailer IKEA today announced total sales of £1.72 billion in the UK for the financial year ending 31 August 2016 (FY16), the fifth consecutive year of sales growth and an increase of 8.9% on the previous year.
IKEA's position as the market leader in home furnishings was further strengthened as market share grew by 0.5% to 8.2%. Growth in both sales and market share continues the company's progress towards its goal of doubling the size of the UK business by 2020.
Commenting on the results, IKEA UK Country Retail Manager Gillian Drakeford said, "Achieving our fifth consecutive year of growth is something we're extremely proud of and demonstrates the success of our values-driven business, commitment to our people, the planet and our customers."
Growth has been driven by a focus on improving its multichannel shopping experience, enhancing its existing stores and making IKEA more accessible by opening a new store in Reading and trialing four of the new 'Order and Collection' Point formats.
Check out some interesting IKEA product facts here.
Increasing accessibility and convenience
IKEA continued to see strong growth in online sales, with a +31% sales uplift in FY16, following double digit growth the previous year.
"As part of our ambition to become a truly multichannel retailer, we launched a new website to provide an improved online experience for our customers as well as further connecting the online and offline channels", said Gillian. "Our stores and website have a different, although integrated, role to play. Our customers are increasingly using both channels to complete their purchasing journey so we've focused on ensuring this experience is as seamless as possible."
"Our online business now makes up 13.4% of our overall sales. In addition to this, we still see an increase in people coming to our stores (+3%) in visitors over the past year", said Gillian.
Gillian continues: "We want to make sure that IKEA is accessible, so that more people can create a better everyday life at home. In July, we opened our first new IKEA store in the UK for seven years in Reading and we look forward to opening in Sheffield in 2017."
IKEA is also trialling a new format in the UK and opened four 'Order and Collection' Points (Aberdeen in May; Birmingham Central and Westfield Stratford City in August; Norwich in November), helping to bring IKEA closer to more people.
Investing in the product range and services
Cementing its position as the leading brand for value for money, quality and affordable home furnishings, IKEA has invested £4 million in rebuilding the cooking and eating departments in all UK stores. This contributed to strong growth in cooking of +17.9%.
Investment in bedrooms and the launch of UK-standard bed, mattress and linen sizes in 2015 saw mattress sales increase by 18.8%, the biggest growth product in FY16.
Affordability is important to IKEA and in FY16 the company continued to lower its prices across a range of products and services. For example, by reducing the price of its kitchen installation service by 25%.
Investing in our people
In addition to store and product investments, IKEA continues to invest in its people. IKEA created 1,700 jobs in FY16, taking the total number of co-workers in the UK to 10,000.
In April 2016, IKEA started to pay the real Living Wage to all co-workers and became an accredited Living Wage[1]Foundation employer and a principal partner. Overall, this represented an £11.5 million investment.
Gillian adds, "We are incredibly proud of the investment we are making in the Living Wage, particularly as our co-workers have told us about the positive impact it will have on their lives. It also makes good business sense – we know that happy co-workers will bring happy customers. Investing in our people is crucial to motivating and retaining our co-workers, as well as attracting new talent."
Source: IKEA Press Office
For more breaking news on IKEA, sign up here for our weekly newsletter.
29 November 2016

Insight DIY always publishes the latest news stories before anyone else and we find it to be an invaluable source of customer and market information.

Max Crosby Browne - CEO, Home Decor