UK DIY News
IKEA UK reports 11.3% rise in annual sales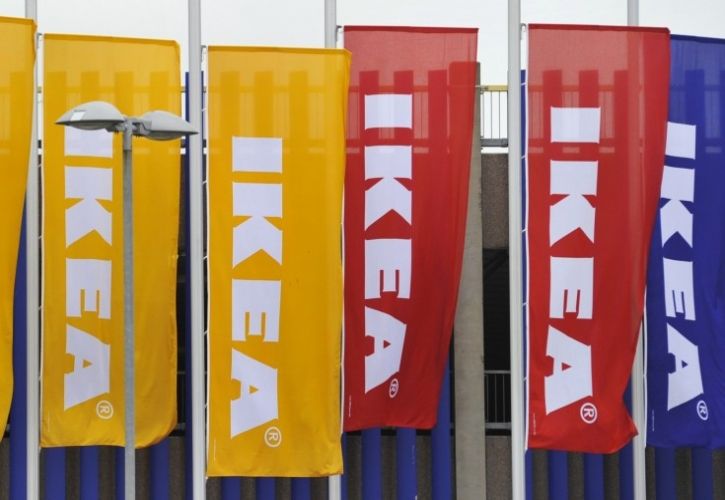 Home furnishing retailer IKEA today announced total sales of £1.57 billion in the UK for the financial year ending 31 August 2015, an increase of 11.3% on the previous year.
IKEA's position as the market leader was further strengthened as market share grew by 0.5% to 7.7%. Growth in both sales and market share continues IKEA's movement towards its goal of doubling turnover and market share by 2020.
Commenting on the results, IKEA UK Country Retail Manager Gillian Drakeford said, "We are delighted to have achieved double digit growth for the second year running and to be in our fourth consecutive year of growth here in the UK. What's particularly pleasing to see that it has come from our existing business, without the opening of any new stores, as well as from both our stores and our online channel. This puts us in a great position to continue to grow IKEA's physical presence in the UK in the future."
Investing for growth
Gillian continues, "What we have seen over the past few years is that where we invest, we see growth – whether it be in improving the shopping experience for our customers, introducing new UK-specific product ranges or in developing and rewarding our people."
In preparation for a key focus on bedrooms in financial year 2015, IKEA refreshed its bedroom departments in all 18 UK stores. This was supported by an introduction of UK-standard bed, mattress and linen sizes to the existing product range. As a result, sales in bedroom furniture increased by 15% in financial year 2015 and market share in this area grew by 1.6% to 10.8%. Mattress sales in particular increased by a remarkable 30%.
More recently, IKEA has invested £4 million in rebuilding its cooking and eating departments in all stores in preparation for a key focus in these areas in financial year 2016. This has included introducing the sale of Swedish Food products throughout the store. As a result, IKEA has seen an immediate increase of 11% in sales of Swedish Food items, which include the famous meatballs and recently introduced veggie balls, and an increase of 24% in cooking products and 7% in eating (dinnerware) products in comparison with the previous financial year.
In financial year 2015, IKEA invested £27million in lowering prices across the range as it continually looks to provide home furnishing to as many people as possible, no matter how much money they have. The largest price investment in a single product was the FRIHETEN corner sofa-bed, which was reduced from £445 to £395. Consequently, FRIHETEN was the bestselling product last year.
In addition to store and product investments, IKEA continues to invest in its people. Following the introduction of the One IKEA Bonus programme and the Tack! loyalty programme in recent years, in July 2015 IKEA announced it will adopt the Living Wage from April 2016.
Gillian adds: "We believe our people are the inner strength of our company, so it is only right to ensure we provide a meaningful wage that supports the cost of living. The Living Wage is not only the right thing to do for our co-workers, but it also makes good business sense. This is a long-term investment in our people based on our values and our belief that a team with good compensation and working conditions is in a position to provide a great experience to our customers."
A more accessible and convenient IKEA
Gillian continues: "While we have seen fantastic growth this year, we recognise we have still some steps to take in simplifying the shopping experience and meeting the expectations of UK consumers. In the next year and beyond, we will take some significant steps in our plan to make IKEA more accessible to many more people."
Summer 2016 will see the opening of a new IKEA store in Reading, the first traditional IKEA store to be built in seven years. New store locations have also been secured for Sheffield, Greenwich and Exeter. In addition, IKEA announced in July 2015 that it would trial a number of new, smaller retail format in the UK and in early November the first IKEA Order and Collection Point was opened in Norwich. A further Order and Collection Point is due to open in Aberdeen next Spring.
In addition to 'bricks and mortar' expansion plans, IKEA UK will also launch a new website in the coming year as it looks to further connect its online and offline channels and become a truly multi-channel retailer.
Source : IKEA UK Press Release
www.ikea.com/gb/en/about_ikea/newsitem/IKEA-continues-to-grow-in-the-UK-fy15
24 November 2015

I find the news and articles they publish really useful and enjoy reading their views and commentary on the industry. It's the only source of quality, reliable information on our major customers and it's used regularly by myself and my team.

Simon Fleet - Sales & Marketing Director, Thomas Dudley Ltd