UK DIY News
IKEA's head of sustainability says home furnishing consumption may have hit a peak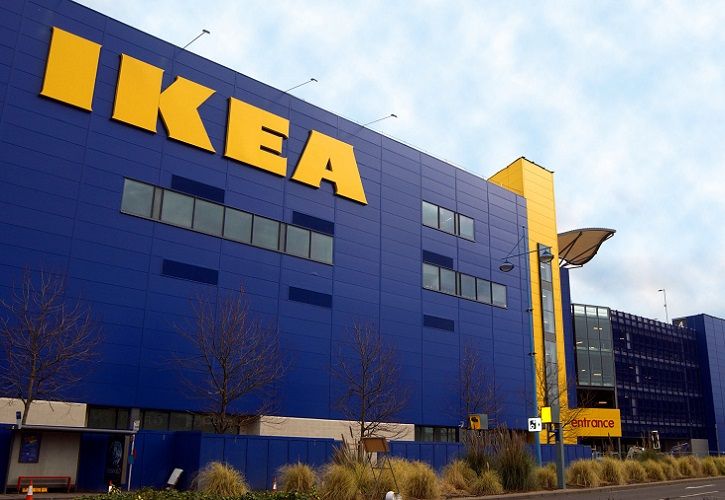 The appetite of western consumers for home furnishings has reached its peak – according to Ikea, the world's largest furniture retailer.
The Swedish company's head of sustainability told a Guardian conference that consumption of many familiar goods was at its limit.
"If we look on a global basis, in the west we have probably hit peak stuff. We talk about peak oil. I'd say we've hit peak red meat, peak sugar, peak stuff … peak home furnishings," Steve Howard said at a Guardian Sustainable Business debate. He said the new state of affairs could be called "peak curtains".
Howard's comment looks like an example of a "Ratner moment", named after Gerald Ratner's description of goods at his jewellery stores as "crap" in 1991. Matt Barrett, the former chief executive of Barclays, was similarly loose-tongued in 2003 when he said borrowing on credit cards was too expensive.
But Howard said his comments did not contradict Ikea's target of almost doubling sales by 2020, and that changes in consumption were an opportunity for companies to rethink the way they did business. Ikea was trying to help customers live in a more environmentally friendly way, he added.
"We will be increasingly building a circular Ikea where you can repair and recycle products," Howard said.

Ikea has introduced a series of environmental policies in the last year. It has pledged to invest €1bn (£755m) in renewable energy and measures to help poorer communities deal with the impacts of climate change. It has also pledged that all the energy used to power its shops and factories will come from clean sources by 2020 and phased out non-LED lightbulbs from its stores.
Howard said: "If you look on a global basis, most people are still poor and most people actually haven't got to sufficiency yet. There is a global growth opportunity ... but it's a distribution issue."
He said it was possible for business to have carbon-free growth but that he loses sleep over whether it can be achieved in time.
Source : Sean Farrell - The Guardian
www.theguardian.com/business/2016/jan/18/weve-hit-peak-home-furnishings-says-ikea-boss-consumerism
19 January 2016

Insight DIY is the only source of market information that I need and they always have the latest news before anyone else.

Neil Anderton - Sales Director, British Ceramic Tile