UK DIY News
IMRG: Black Friday & Christmas Forecasts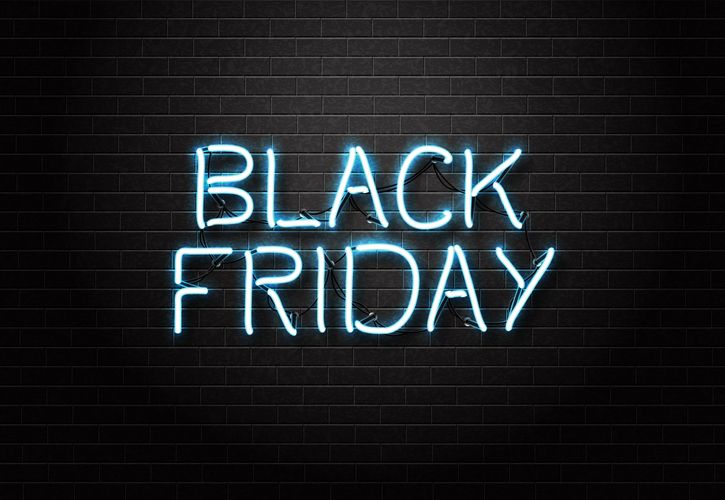 It won't have escaped many people's notice that 2019 has been a pretty tough year for retail. The problems on the high street are well documented, but online sales growth has been very subdued too.
At the start of the year, IMRG predicted that the online retail market would grow by +9% in 2019. With nine months' worth of data now in, the year-to-date figure (Jan-Sep in 2019 vs same period in 2018) is currently sitting at +4.9%. Now we are well and truly into the peak trading period of the year, where many retailers expect to make around a quarter of their annual sales in just two months, what are the chances that Black Friday – and Christmas more broadly – are going to bring a turnaround in fortunes?
IMRG's Black Friday forecast
In short, it's difficult at this point to see how the peak trading period is going to be anything other than weak from a revenue perspective, and may potentially even be completely flat.
The below chart shows year-on-year growth rates for online sales (from a sample of 210 retailers in the IMRG Capgemini Online Retail Index) in 2018 (blue line) and 2019 so far (orange line).
In 2018, growth was strong in the first half of the year, before falling away in the second half. Comparing the first half of 2019 with that of 2018, the growth rates mirrored each other reliably. For example, where the rate was high in March 2018, the rate in March 2019 was relatively low owing to the higher year-on-year benchmark. However, this pattern ended in the second half of 2019. Growth rates were against lower comparators from 2018 which should have meant stronger 2019 growth, but this didn't happen. Instead, growth in September 2019 approached zero, with 9 of the 15 categories IMRG tracks reporting negative growth.
In fact, with the exception of beauty, growth for every sector is currently tracking behind where it was at this point last year (Jan-Sep). Shopper demand seems to be very suppressed.
Focusing on the data for the purposes of a forecast, IMRG anticipates growth of just 2-3% for the Black Friday period (defined as an eight-day period running from 25 Nov through 2 Dec). This represents the lowest forecast we have ever put out for a major online sales event before but, given the myriad problems retail is currently experiencing, there seems a very real possibility that sales could well be flat or even negative.
How has November started?
Throughout the whole of November, IMRG tracks 300 retail sites – monitoring the rate of headline discount that is on offer, how widespread the discounting is, when Black Friday-specific campaigns are switched on, etc. This allows us to cross-reference this promotional activity with sales performance.
While very few retailers tend to launch their official Black Friday campaigns this far away from the big day (29 November this year), it is telling to note the level of discounts that are already available before the 'core discounting period' arrives. On the first Monday of the month (4 November) for example, 7 of those 300 already had Black Friday campaigns live. However, a further 138 had non-Black Friday discount campaigns live, many of which were offering very high rates of discount.
The exact timeframe that 'the Black Friday period' occupies has also gone through some shifts over recent years: it started out as being a day, then a weekend, then a week and, in some cases now, a month. We have even seen a few campaigns that soft-launched in July ('Black Friday come early'), just for a weekend or so, but these were few in number.
Irrespective of how it has shifted, the distribution of revenue across the four weeks of November has remained almost entirely static, with 35% of sales falling in the week featuring Black Friday in both 2017 and 2018.
…and Christmas?
What happens over the Christmas period more broadly has become heavily dependent on Black Friday trading. If we define the core trading peak as covering November and December, the below chart shows the impact that Black Friday has had on December sales volumes. It shows the month-on-month growth between October, November and December for the period 2013-18. Where volumes used to rise moving between November and December, there is now a clear pattern of decline (in 2018 for example, sales revenue fell by -15%).
While they are considered separate events, the proximity of Black Friday to Christmas – particularly with it falling so late in the month this year (29 November) – does mean they have to be assessed together to understand how successful (or otherwise) the overall Christmas trading period was.
Black Friday will serve as a strong indicator of seasonal shopper demand this year, but, even if growth comes in as expected, December is still only likely to just about manage positive year-on-year growth. IMRG is forecasting growth of 1-2% for December, which is even lower than it looks at first glance, as this is in comparison to the very weak growth of last year (just +3.6%), which was the lowest for the month of December, ever.
Click here for part two, reflecting on the factors affecting retail.
Source : IMRG
For all the very latest news and intelligence on the UK's largest home improvement and garden retailers, sign up for the Insight DIY weekly newsletter.
14 November 2019

Thank you for the excellent presentation that you gave at Woodbury Park on Thursday morning. It was very interesting and thought-provoking for our Retail members. The feedback has been excellent.


Martin Elliott. Chief Executive - Home Hardware.