UK DIY News
John Lewis expects to overtake IKEA as UK's biggest home and furniture retailer within four years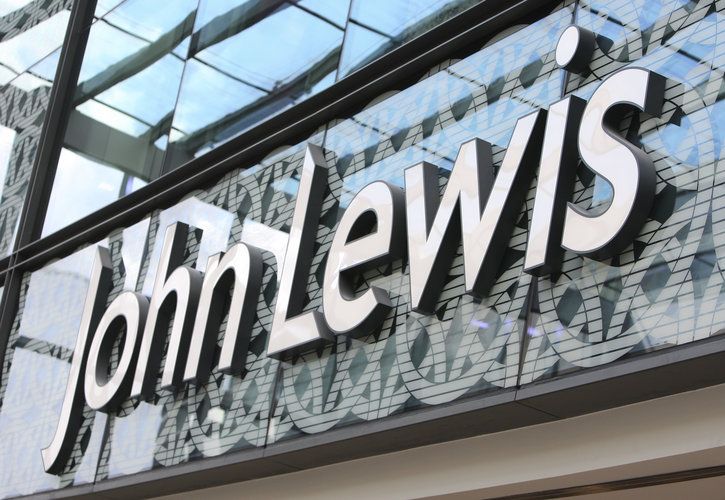 Move over Billy and never mind the meatballs, the boss of John Lewis has warned Ikea that the department store is aiming to take its place as Britain's biggest home and furniture retailer.
Ikea arrived in the UK in 1987 and its warehouse stores have become firmly established as the country's favourite destination for flatpack furniture, chairs and lighting.
However, John Lewis is potentially on course to knock the Swedish company off the top spot after investing millions in a revamp of its home business. In a clear statement of intent, John Lewis will unveil a refurbishment of its flagship Oxford Street store next week.
Speaking in the store, Andy Street, John Lewis's managing director, said: "If you look at the trading results for the last five years, ever since the recession really, we have gained market share significantly.
"Now we are clearly second in the market behind Ikea – and clearly first in lots of categories – but we will overtake Ikea. I am not sure exactly when, but I am more than happy to predict it will be within the next four years, at the pace we are closing the gap at the moment."
Ikea will account for 6% of homeware, furniture and flooring sales this year, while John Lewis will have 5.8% of the market, according to the retail consultancy Conlumino.
But if Street succeeds in his ambition, it would be a symbolic moment for John Lewis, and would underline the way the retailer has outperformed its traditional department store rivals, House of Fraser and Marks & Spencer, since the financial crisis in 2008.
Street claimed the modernisation of the home department in the Oxford Street store, which has cost £14m, will throw down the gauntlet to John Lewis's rivals and make it the "best in the world".
The revamp includes a new home hub at the centre of the department, covering two floors, that will enable shoppers to digitally place furniture within virtual rooms of their home and design their own carpets and curtains.
John Lewis has agreed a deal with West Elm for the popular American home brand to open a shop within the refurbished department. West Elm has one shop on Tottenham Court Road in central London but now plans to open further outlets within John Lewis stores.
Street said the overhaul of the home department in John Lewis's biggest store reinforced the importance of the business to the retailer.
About 80% of homewares John Lewis sells are its own brand, far ahead of other departments, and it owns a textile factory in Blackburn.
Street said: "We have always said we have a nice balance between home, fashion and technology, but if we are really honest the area that John Lewis is most famous for is home. I always say home is where the heart is for this business.
"We felt, given how technology was changing and how people wanted to look for their individual taste, that we needed to look again and set a new bar for how we are trading."
But he denied that John Lewis was simply trying to beat Ikea by upgrading its home department. John Lewis has 31 department stores and 11 John Lewis at home stores in the UK, while Ikea has 18 stores, with another planned in Reading.
Street said: "It is much broader than that. It has got to be better than anything anybody is doing. For lighting, to be very honest, B&Q is the best. So we have got to be better than it there, we have got to be better than Ikea in furniture and we have got to be better than Dunelm in furnishing and fabrics.
"We do not believe that anybody has this combination of products and services together. This is how John Lewis must be in home. We believe this is the best in the world."
Street said the home and furnishing market is bouncing back after a slowdown in the runup the election. He said furniture sales had risen by more than 6%.
Describing the British consumer as resilient, he said: "There was a real wobble around April and May in home and big-ticket trade, because I think people were just waiting to see. But the encouraging thing is that if you look at our orders in the last couple of months, they are really coming back strongly."
After completing the Oxford Street refurbishment, he will turn his attention to the opening of a new John Lewis store in Birmingham and then to Black Friday in the last week of November, which is expected to be the biggest online shopping day so far in Britain.
Street has previously said retailers could reconsider their approach to offering heavy discounts on Black Friday, an American tradition. Last year, the beginning of the Christmas shopping period was marred by in-store scuffles on Black Friday itself, followed by delays to deliveries and a sharp slowdown in sales in the two weeks after the discount day.
But this year, he said John Lewis is preparing for sales on Black Friday to be 20% higher.
Street said: "We are planning for about a 20% uplift … so the server capacity we need for online, the staffing rotas for our shops, the deals with all of our suppliers – it is all being done and I expect us to have, as last year, a clear run in the runup to Christmas. That is hard in this logistics world now.
"The biggest priority as ever at this time is managing the logistics [for] Christmas. We said it last year, we had a very good Christmas because we coped with that and won confidence from customers. I am dead sure that we are all going to be tested on that again this year and we have got to be in the winners' enclosure again."
Last month, John Lewis announced that it would introduce a £2 charge for customers to collect online orders under £30 in store, with Street claiming that the business model for online retailing had become "bonkers".
Despite the threat of a backlash on social media, he said shoppers had adapted brilliantly to the change.
He added: "If you had asked what has surprised me in the last few weeks, it would have been that this has been accepted very willingly. I think I may have had one customer correspondence about it. It is almost silent on social media. I am not saying everyone likes it, but I think the argument that says this is a necessity has actually got through.
"Some have taken the charge, some are actually probably not ordering and some are clearly consolidating their orders to be above the £30 threshold. I know that in the long term what we are doing will prove to be the right answer for the market."
Source : Graham Ruddick - The Guardian
www.theguardian.com/business/2015/aug/25/john-lewis-ikea-homeware-furniture-andy-street
26 August 2015

Insight provides a host of information I need on many of our company's largest customers. I use this information regularly with my team, both at a local level as well as with our other international operations. It's extremely useful when sharing market intelligence information with our corporate office.

Paul Boyce - European CEO, QEP Ltd.