UK DIY News
John Lewis introduces online booking for in-store services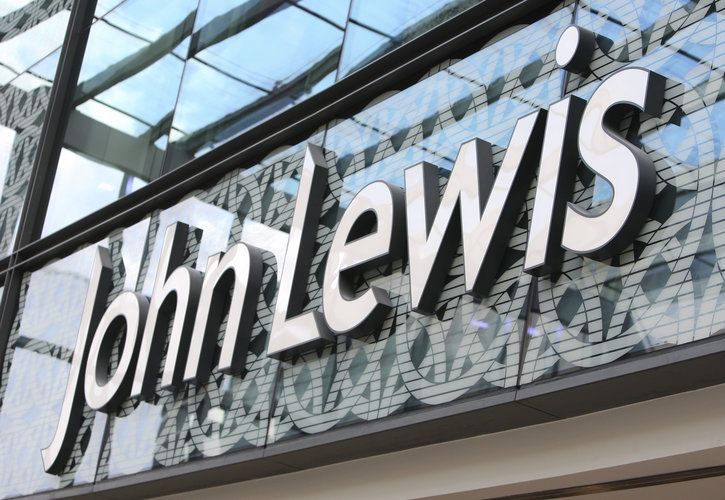 In-store services across every John Lewis store can now be booked online for the first time using BookingBug's scheduling platform.
These 12 services include everything from personal shoppers to home design consultancies.
Since being deployed online bookings are reported to be growing up to 50% faster than anticipated, before any marketing.
The project is a big move in John Lewis's omni-channel strategy to connect the online and offline worlds and is the first step towards John Lewis's goal of becoming known for its added services as much as its product line.
Richard Ambler, head of product services, John Lewis, said: "We immediately saw significant volumes of enquiries come in, validating our theory that this would be popular with our customers and enhance their omni-channel experience.
"Services at their best can mean a brand creates a deeper relationship with a customer. By definition, they are non-transactional. There's investment of time and effort on both sides. We now have an online booking system which is being used by customers and enhancing their omni-channel experience – the next challenge is giving it the right level of visibility."
John Lewis operates 43 shops across the UK as well as johnlewis.com. It typically stocks more than 350,000 separate lines in its department stores across fashion, home and technology. Johnlewis.com stocks over 280,000 products, and is consistently ranked one of the top online shopping destinations in the UK.
BookingBug has worked with John Lewis to roll out a new, online appointments and booking platform for 12+ in-store and at home services. Even before marketing, this has increased interest and bookings, while creating the foundations to roll out other omni-channel services and propositions.
The challenge
Customers want to be able to shop seamlessly across all channels and John Lewis brought BookingBug onboard to help achieve this when it came to its services offering. The retailer offers a variety of in-store and at home advice services such as Nursery, Beauty Personal Styling and Home Design however customers were only able to book appointments either in-store or on the telephone.
It became clear that updating the technology would let John Lewis communicate services to a growing online customer base and support the ongoing omni-channel strategy. This was validated by a simple proof of concept – a basic online form where customers could book an appointment for someone to call them.
Solution
A request for proposal went out to software suppliers worldwide, combining nearly a dozen specialist booking platforms, systems integrators and more. Priorities were clear: the product had to be simple for customers and Partners (staff) to use, had to be flexible enough to cater for the 12+ different services in all shops and integrate with the other systems at John Lewis.
This final point included compatibility with everything from payments systems to in-store terminals. And all the time, the experience had to fit seamlessly with the high level of service and quality which customers expect from John Lewis.
While a number of the vendors ticked these boxes in some combination, it became clear that specialist experience would be key. With previous projects already completed for large brands,BookingBug stood out.
BookingBug and John Lewis worked together to make 12 services available to book online for customers using any online device (from desktop to mobile) as well as ensuring the interfaces used by Partners in both shops and call centres were integrated.
Working together to spec and execute the project, a pilot was rolled out and BookingBug was deployed across the business in three key areas: high value consultative appointments, such as, kitchen design, one to one appointments, such as, beauty sessions and bespoke appointments, such as jewellery.
Benefits
In a matter of weeks, John Lewis found the project tracking 30-50% ahead of the original growth target, exceeding the expectations generated by the original pilot.
In shops, Partners can manage automatic private diaries of appointments using a fully branded and simple-to-use BookingBug interface. As a result, they can concentrate on delivering great service without the previous admin burdens. They are also able to spend more of their time delivering high quality services and experience to customers.
John Lewis can now also access detailed data to refine its strategy for this part of the business. Using the BookingBug platform, it is trialling new functions that include dashboards and charts on capacity, utilisation, outcomes and lead times across the business.
The company is looking at how it might build upon this strong foundation.
Source : Fiona Briggs - Retail Times
/www.retailtimes.co.uk/john-lewis-takes-in-store-services-online-with-bookingbug/
13 May 2015

Insight DIY is the only source of market information that I need and they always have the latest news before anyone else.

Neil Anderton - Sales Director, British Ceramic Tile