UK DIY News
John Lewis Partnership cuts bonus figure on back of lower profits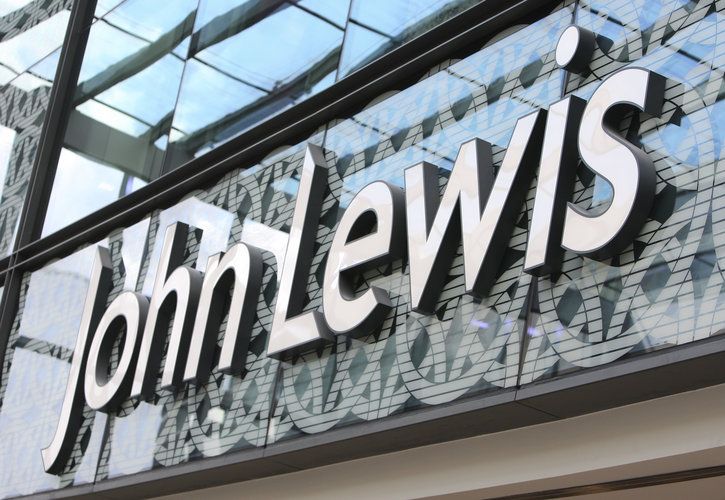 More than 90,000 John Lewis and Waitrose staff will see staff bonuses cut to 11% of their salary this year, it was announced today.
It is the second year in a row that the payout has been reduced after staff received 15% last year and 17% the year before.
John Lewis Partnership, which is owned by employees of the two retail chains, reported pre-tax profits before exceptional items of £342.7 million for the 53 weeks to January 31, down 9%.
Stripping out the last week of trading to compare with last year's 52-week figures, profits were down by 10.5%.
The group said the partnership bonus of £156.2 million was equivalent to nearly six weeks' pay. It applies to 93,800 staff.
Results were dragged down by the impact of the supermarket price war on Waitrose, which saw operating profits fall to £237.4 million, a 24.4% fall on a comparable 52-week basis - despite a 1.4% rise in like-for-like sales.
Partnership chairman Sir Charlie Mayfield said the supermarket was held back by "the impact of trading in a highly competitive and deflationary market" and warned of more pain to come.
Waitrose has had a tough start to the new trading yea, with like-for-like sales excluding petrol down 2.8% in the first five weeks.
Annual earnings were hit by investment in IT systems and opening 13 new "core" branches - including eight acquired from the Co-operative - and another 20 convenience shops, as well as other one-off items including property charges.
The high-end retailer has been ramping up promotions as it bids to be more competitive on price in a market where major grocers are battling against the threat of discounters Aldi and Lidl but this is blamed for a hit on its margins.
Sir Charlie said: "We expect the returns for the grocery sector to be materially lower for a period of time.
"Waitrose's value perception has improved significantly over the last few years and we will continue to defend that hard-won position during this period of change in the grocery sector."
Department store chain John Lewis saw operating profits increase to £250.5 million, a 10.4% improvement on a 52-week basis, as like-for-like sales grew by 6.5%.
The sales performance was reliant on online trading which saw an increase of 21.6% to £1.4 billion while like-for-like shop sales growth was just 0.6%.
Figures also highlighted the growing popularity of click-and-collect, up 47% on a 52-week basis.
John Lewis saw growth in sales and market share across its fashion, home and electrical and home technology departments. Fashion sales were up 8.3% including a 16.3% growth for nursery and 8.2% for childrenswear.
Sir Charlie said the chain's outlook was "robust" as it focuses investment on supply chain and systems, which is set to exceed that on new shops and refurbishment for the first time this year. Like-for-like sales for the first five weeks were ahead by 2.6%.
During the year John Lewis opened two "convenience" format stores at London's St Pancras station and Heathrow Terminal 2. A new regional flagship store is due to open in Birmingham this year.

Gross sales for the John Lewis Partnership for the year were £10.9 billion, including £6.5 billion for Waitrose and £4.4 billion for John Lewis. The supermarket 336 shops and the department store 43.

The group also revealed that its net debt had risen by 60.6% to £780.2 million after it issued a £300 million bond to pay for a one-off pension contribution. It came as the pension deficit swelled by 24.5% to £1.25 billion.
Source : Daily Mail
http://www.dailymail.co.uk/wires/pa/article-2990747/John-Lewis-bonuses-set-cut.html
12 March 2015

Insight DIY always publishes the latest news stories before anyone else and we find it to be an invaluable source of customer and market information.

Max Crosby Browne - CEO, Home Decor