UK DIY News
John Lewis Partnership reports decline in pre-tax profits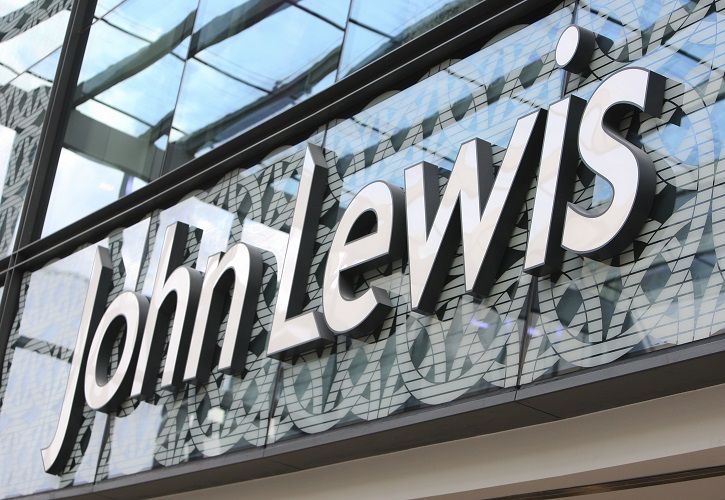 The John Lewis Partnership has reported on half year trading for the six months ended 30th July.

Extracts from the report follow. The full report is available here.

In the first six months of the year, the Partnership delivered solid gross sales growth with both Waitrose and John Lewis increasing their market shares and customer numbers.

Partnership gross sales (inc VAT) were £5.27bn, an increase of £157.7m, or 3.1%, on last year. Revenue, which is adjusted for sale or return sales and excludes VAT, was £4.67bn, up by £124.2m or 2.7%. Partnership operating profit was £113.7m, down £159.2m, or 58.3% on last year. This includes an exceptional charge of £25.0m in Waitrose for the write-down of property assets no longer intended to be developed and related costs.

Excluding the exceptional items, operating profit was £138.7m, down £6.2m or 4.3% on last year. Profit before tax was £56.9m, down by £167.1m, or 74.6% on last year. Excluding the exceptional items it was £81.9m, down by £14.1m or 14.7%.
* Solid gross sales growth of 3.1% with increased market shares and rising customer numbers in challenging markets

* PBT before exceptional items down 14.7% to £81.9m as we respond to the deep structural changes in the retail market. Our commitment to competitive pricing, excellent service, maintaining pay differentials and investing for the long term have held back profits. We expect these pressures to continue through this year and next

* Exceptional charge of £25.0m for the write-down of property assets no longer intended to be developed and related costs, following a strategic review (2015/16: income of £128.0m following the sale of the Clearings building)

* Net debt of £549.3m, £115.3m (17.3%) lower than 1 August 2015 and consistent with our strategy of strengthening our balance sheet. Increase in net debt since January 2016 of £176.8m (47.5%)

*Accounting pension deficit of £1,453.7m, £512.1m (54.4%) higher than January 2016, reflecting a significant decrease in the real discount rate used to value the liabilities due to historically low bond yields. Net of deferred tax, the deficit was £1,209.1m

Sir Charlie Mayfield, Chairman of John Lewis Partnership, commented: "We have grown gross sales and market share across both Waitrose and John Lewis, but our profits are down. This reflects market conditions and, in particular, steps we are taking to adapt the Partnership for the future. These are not as a consequence of the EU referendum result, which has had little quantifiable impact on sales so far. Instead there are far reaching changes taking place in society, in retail and in the workplace that have much greater implications. Our ownership structure makes it especially important that we manage the Partnership carefully and thoughtfully for the long term and our plans anticipate the impact of these bigger changes. Evidence of that is already showing within these results and will become increasingly evident as we implement our long-term strategy."
Analyst View
Connor Campbell, senior market analyst at www.spreadex.com said:
"Caught between the fashion, homeware and supermarket sectors, John Lewis provides a nice cross-section of the high street as a whole. And that view, unsurprisingly, doesn't look good. The company's sharp decline in pre-tax profit came despite a 3.1% rise in sales, its margins squeezed by the increase in wages for its lowest page workers and the aggressive price war currently plaguing the major supermarket players. Even though Waitrose, alongside M&S Food, is at the upper end of the supermarket spectrum, meaning it is somewhat insulated from the Aldi/Lidl effect hampering the Big Four, the need to be competitive as its rivals slash prices left, right and centre has still caused John Lewis problems."
Source : John Lewis Partnership
www.johnlewispartnership.com

To advertise on the Insight DIY website and download our media pack, click here.
Sign-up for our weekly newsletter here.
If your business is interested in pricing intelligence or you're currently trying to track retail prices manually, there really is a much easier way. Just contact us here.
15 September 2016

Thank you for the excellent presentation that you gave at Woodbury Park on Thursday morning. It was very interesting and thought-provoking for our Retail members. The feedback has been excellent.


Martin Elliott. Chief Executive - Home Hardware.