UK DIY News
John Lewis Retail Report reveals the new age of the ultra-flexible, ultra-confident shopper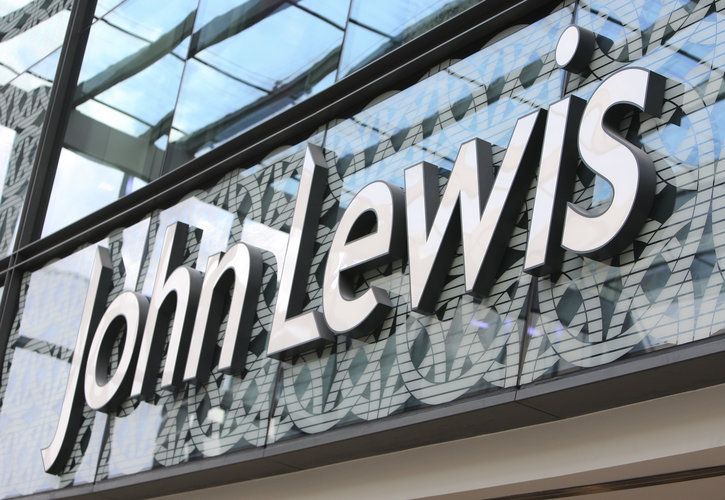 The Year of the 'Master Shopper'
John Lewis Retail Report reveals the new age of the ultra-flexible, ultra-confident shopper
The third annual John Lewis Retail Report which launched today, confirms a new age of shopping which the confident, flexible "Master Shopper" controls. The report identifies that Britons are taking control of the omnichannel shopping environment. They're using a combination of many research, browsing, purchase and collection methods that ensure they get what they want, in the way that they want it – a new form of bespoke shopping.
Visit our Articles page for the full report.
Masterful shopping
This confident new "Master Shopper" moves seamlessly between their phone, tablet or PC, store or call centre to zero in on their purchase. Evidence of this new phenomenon reveals the proportion of traffic to johnlewis.com from mobiles increased to 60% and mobile revenue grew a significant 68% in the last twelve months. Also in this age of the ultra-personalised shopping journey, customers move between online and in-store shopping at their whim. Two thirds of our customers use both physical shops and online channels and the number who bought from both channels increased by 9%.
Shopping missions uncovered
The report is a comprehensive review of Britain's shopping habits this year. It proves that today's customer is more savvy and empowered than ever; with powerful research tools, extensive options and engaging experiences at their fingertips. Shoppers now combine channels to achieve their optimum shopping journey. It's a new and dynamic form of shopping that mixes research methods, advice and shopping channels. "Master Shoppers" should choose how to buy, what time of day or night to buy and how often they visit shops and websites.
"2015 will become known as the year the master shopper came of age", says John Lewis Managing Director, Andy Street. "Shoppers are now more enabled and more in control than ever. It's an exciting time in retail history with John Lewis well-positioned to lead the revolution in providing the services the master shopper needs."
The new art of master shopping
A trip to the shops remains a key part of the journey for the "Master Shopper", particularly when it comes to touching, tasting and trying before they buy. While shops still serve a 'need it, buy it' purpose, they are increasingly linked to leisure time. An element of pleasure, inspiration and surprise has returned to the art of shopping.
Whilst shoppers are mapping out their purchasing journeys, products themselves attract different shopping behaviours. For instance, customers interact with John Lewis around four times enroute to a purchase for menswear. A shop visit makes up two of those interactions, indicating that when shopping for clothes, men want a no-nonsense trip where they can visit a shop, speak to a Partner and take their new suit home that day. At the other end of the scale, more considered purchases such as white goods, furniture and computers take on average seven or eight different interactions. Nearly 20% of customers buying a computer have more than 10 interactions during a buying journey.
Social shoppers
Social shopping has also seen a marked increase this year. Customers are using social channels for inspiration on what to buy, engaging with their friends and the John Lewis website to research and gather information which is fuelling significant growth in the retailer's social platforms. Since last year, John Lewis' Instagram channel has grown by 338%, with Pinterest and Twitter also growing by 68% each. However, Facebook still remains the most popular, with almost one million followers to date.
Street adds: "Our shops are changing to become more inspirational and multi-purpose than ever before. We're helping facilitate our customers' ability to shop anytime, and anywhere, and to make their user journey the most flexible it has ever been. Shopping today is less about 'I need it now' and more about 'I need it flexibly, when I want'."
The John Lewis Retail Report 2015 provides a unique insight into why and what we bought and how we bought it in the last twelve months. Other highlights that helped to shape the way we shopped include:
- Black Friday - Black Friday saw the highest volume of sales in shops and online. Ladies premium handbags made 25% of their entire year's takings on that day alone.
- The Oscars - The prestigious award ceremony saw a rebellion against the black suit. Eddie Redmayne was among those famous faces shying away from black by sporting his best blue suit. Non-black suit sales were up 10% year-on-year following the event.
- The General Election - sales of big ticket items took a dip in the run-up to the Elections as customers held off on significant purchases until they were certain of the results.
- Princess Charlotte's christening - the appearance of the royal pram at the christening sparked a 30% increase in traditional Silver Cross pram sales.
- Jurassic World – The latest installment of the Jurassic film franchise saw sales of dinosaur toys increase by 50%.

Source : John Lewis Partnership
www.johnlewispartnership.co.uk
16 October 2015

Insight DIY always publishes the latest news stories before anyone else and we find it to be an invaluable source of customer and market information.

Max Crosby Browne - CEO, Home Decor