UK DIY News
John Walden memo to staff regarding Sainsbury's-HRG announcement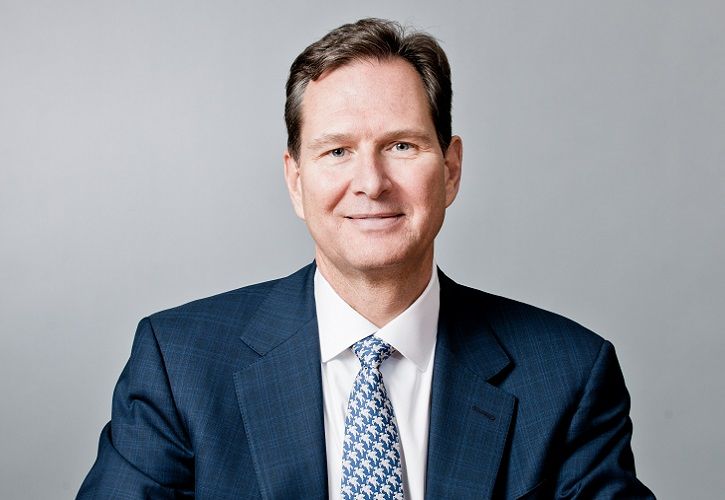 The text that follows has been taken from a memo from John Walden to all Home Retail Group employees:
"I am delighted to share with you that Home Retail Group and J Sainsbury's have taken a significant step forward in the potential combination of our businesses. Specifically, our boards have agreed to the key financial terms of an offer, as described in the attached joint announcement that was released this morning.
I am sure many of you have been reading the media speculation around the potential deal with interest, and may have been aware that today was a deadline for Sainsbury's to make a firm offer or, with Home Retail Group's concurrence, obtain an extension of the offer deadline. On the basis of the financial terms that we have now agreed, we have extended the deadline for three further weeks. During this time Home Retail Group and Sainsbury's will exchange information about one another's businesses, and Sainsbury's will confirm whether they intend to make a firm offer that will be presented to Home Retail Group shareholders for their approval.

I am genuinely excited about the prospect of combining Home Retail Group with Sainsbury's. As you may know, Argos has been working with Sainsbury's on a trial of Argos concessions in Sainsbury's stores, so we know them pretty well. We share a number of common challenges including highly competitive markets, intensive pricing pressure, and customers that increasingly shop digitally and expect a range of low cost, fast fulfilment options. As described in the attached announcement, the combination of our companies will:

· Create a food and non-food retailer of choice for customers, building on the strong heritages of both businesses whose brands are renowned for trust, quality, value and customer service;
· Deliver profitable sales growth by offering customers the right combination of location, range, speed and flexibility, across a wide range of products;
· Bring together multi-channel capabilities including digital, store and delivery networks to provide fast, flexible and reliable product fulfilment to store or to home across a wide range of food and non-food products;
· Optimise the use of their combined retail space. The combined entity will have attractively located stores across the UK, with an enhanced supply and delivery network and a strong presence across food and grocery, clothing, homewares, toys, stationery, electricals, furniture and other general merchandise;
· Create a financial services proposition that will provide a wider range of customer-centric services including credit cards, loans, deposits, insurance and ATMs.

Over the past three years, we have made meaningful progress in developing new strategic capabilities through Argos' Transformation Plan to reinvent itself as a digital retail leader. For example:

· A national hub & spoke distribution network, which currently supports c.20,000 products in local hubs, making them available for faster fulfilment via home delivery or store collection. Argos has recently further extended this concept to a regional hub trial, with potential to hold substantially more products, including third party products, for same day fulfilment.

· Introduction of Fast Track Delivery and Fast Track Collection, market leading home delivery and store collection propositions that leverage hub & spoke, 844 Argos store locations, and a national home delivery network, offering c.20,000 products for immediate store collection or same day home delivery to c.95% of UK mainland households. Argos has also introduced an express two-man home delivery service offering leading large item delivery across a broad range of products.
· Proven digital store model, including small formats and concessions, which require lower capital outlay and provide customers with fast access to an expanded product range regardless of store stocking capacity. Argos recently extended the concession model to begin trialling collection via convenience stores that hold no Argos stock.
· Digital development and digital channel capabilities. Although the Internet is now central to most businesses, the market has both broad variation in digital standards and a shortage of sufficient digital leadership capability. Argos has developed teams with strong digital capabilities, and aggressively shifted the business from a catalogue retailer to a digital specialist.
· Partnership with Ebay, which provides over 200,000 Ebay merchants with access to Argos' click and collect capabilities, driving footfall into Argos stores. The partnership has also been recently extended to include the trial of a consumer-to-consumer parcel drop off service.
· More universally appealing offer, including expanded ranges and marketing communications that are beginning to reposition the Argos brand among consumers as more dynamic, while preserving its strong heritage.
· A more flexible store cost base, with substantial reductions in the average lease term of Argos stores to below five years, combined with new options for store locations presented by small stores and concessions, Argos has the flexibility to add, eliminate and relocate stores to minimise costs and meet previously unaddressed consumer demand.

Now, because of this great progress, we have attracted strategic interest from Sainsbury's and put our company in a position to build even more value in the future with Sainsbury's as our partner.

It is important to note that we will continue to progress the sale of Homebase to Wesfarmers Ltd, and we expect this to be completed by the end of the first quarter of 2016.

I am aware this may be an unsettling time for many of you. Should the Sainsbury's transaction proceed, I believe that we would be creating a combined business that is stronger than either business individually. Further, we would be significantly accelerating the Transformation Plan and Argos' opportunity for digital leadership.

Please know that I remain committed to ensuring the best future for our business and our colleagues. I will update you as more information becomes available. In the meantime, thank you for your commitment and contributions.

Sincerely,
John Walden – Group Chief Executive"

Source Insight DIY
02 February 2016

I find the news and articles they publish really useful and enjoy reading their views and commentary on the industry. It's the only source of quality, reliable information on our major customers and it's used regularly by myself and my team.

Simon Fleet - Sales & Marketing Director, Thomas Dudley Ltd