UK DIY News
Joint John Lewis At Home and Waitrose opens in Basingstoke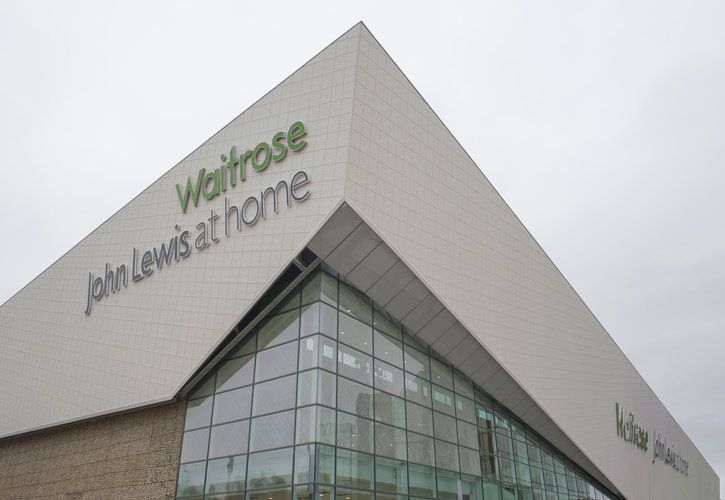 At 9am this morning (12th November), the new co-located John Lewis at home and Waitrose Basingstoke shops opened their doors to customers for the first time. The 46,000 sq. ft John Lewis, located in Basing View, is the retailer's 12th 'at home' shop and the largest co-located John Lewis and Waitrose to date. Hundreds of customers queued from 8.00am to explore the shops.
Basingstoke customers will discover one of the first ever Home Hubs in the John Lewis shop, a dedicated area bringing together all of John Lewis's home design services, and showcasing the retailer's home interior products through a display of room sets. Leveraging the business' strength as an omnichannel retailer, customers can choose from an edited selection of 16,000 products across furniture, furnishing accessories, homeware, technology and nursery departments in-store, and use iPad terminals to shop the retailer's full assortment online.
The 26,000 sq ft Waitrose store will be only the fifth branch in the country to include a wine bar where customers can enjoy tapas and wines from its award-winning collection. Offering over 20,000 lines, Waitrose Basingstoke will also include a rotisserie and cafe and it is only the eighth store in the UK to include a juice bar.
A ribbon was cut by the first Partner to be employed by each branch: Olivia Jermy, stock management Partner at John Lewis at home, and Gina Benson, supermarket assistant at Waitrose. The Partners were joined by branch managers Ali Gilbert (John Lewis) and Jamie Rodgers (Waitrose), as well as representatives from local organisations that both shops are supporting as part of its charitable Community Matters scheme: Ark Cancer, Charity Spotlight UK and Basingstoke NeighbourCare. The first customer purchased an Orla Kiely Sugar Bowl from John Lewis at home at 9:05am.
Ali Gilbert, branch manager of John Lewis 'At Home' Basingstoke, said: "Today marks a very exciting time for us and it was a truly magical moment welcoming our first customers through the doors. Partners from both John Lewis and Waitrose have worked incredibly hard to get us to this stage and and I'm very proud of everyone that has been involved. In our Basingstoke development, we have created a fantastic place for people to work and shop, and I look forward to meeting many more customers from the local area in the coming months."
Jamie Rodgers, branch manager of Waitrose Basingstoke, added: "I am honoured to be part of a Partnership that has placed so much investment in Basingstoke and the surrounding area. The new shop co-located with John Lewis at home will enable us to deliver the customer experience John Lewis Partnership is renowned for and will encourage even more people to visit Basingstoke. I am looking forward to playing a key role alongside our fellow traders at Basing View and in the town centre to help Basingstoke thrive."
John Lewis at home and Waitrose Basingstoke brings John Lewis and Waitrose together in a unique way – the two shops will share office space, a dining room and locker rooms. This joint venture allows customers to shop at both John Lewis at home and Waitrose in one trip, and 'at home' customers will have the benefit of Waitrose's catering facilities.
John Lewis at home will be open Monday to Saturday from 9am – 8pm and from 11am - 5pm on Sunday (10.30am as browsing time).
Waitrose will be open on Monday to Saturday from 7.30am - 9pm and on Sunday from 111am - 5pm on Sunday (10.30am as browsing time). The café will be open Monday to Saturday 7.30am until 8pm and Sunday 10.30am – 4.30pm.
The shops are located at Basing View, Basingstoke.
Source : John Lewis Partnership Press Release
www.johnlewispartnership.co.uk/media/press/y2015/press-release-12-november-2015-john-lewis-at-home-and-waitrose-basingstoke-now-open.html
12 November 2015

Insight DIY is the only source of market information that I need and they always have the latest news before anyone else.

Neil Anderton - Sales Director, British Ceramic Tile