UK DIY News
JYSK Partners With The Sleep Charity To Launch Sleep Matters Roadshow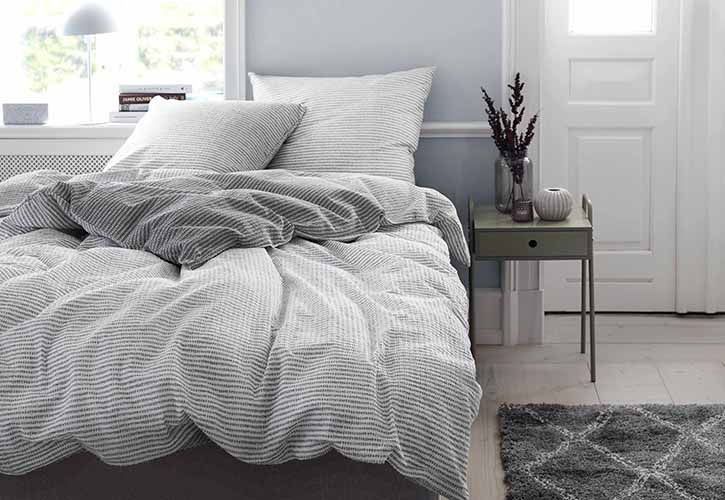 Danish homeware brand and Scandinavian sleep experts, JYSK, is on a mission to get the UK's sleep back on track and has partnered with one of the leading, independent expert voices in sleep, the award-winning The Sleep Charity.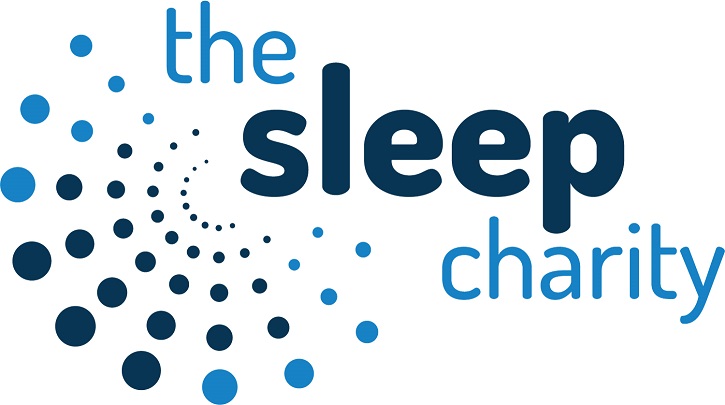 Together, they will bring the Sleep Matters Roadshow to JYSK store locations across the country, educating and inspiring hundreds of people with the latest professional guidance on how to achieve a better night's sleep.
The Sleep Matters roadshow will take place at nine JYSK store locations on Saturday 6th and Sunday 7th November. Hosted by leading sleep experts Kerry Davies and Joseph Pannell, attendees will receive the latest medically-backed expertise on sleep, how to tackle issues surrounding sleep health and conditions, and tips for incorporating better sleep hygiene into our everyday lives.

Each hour-long session will comprise of a forty-minute talk led by one of the sleep coaches followed by an open Q&A session where the audience can seek additional support for their own unique challenges surrounding sleep.
Following the tips and practical strategies explored in the session, JYSK store colleagues will also be on hand to advise customers: from finding the right mattress that can provide the best support for individual needs or upgrading pillows to those with anti-allergy protection to reduce bedtime allergies. To support the partnership and make a better night's sleep more accessible for all, JYSK will be offering up to 70% off on its mattresses, duvets and pillows in all of its 24 UK stores and online from Thursday 4th November to Sunday 7th November 2021.
"We are really passionate about sleep and bringing our Scandinavian approach to our sleeping and bedroom environments into UK homes", says Jenny Johnston, Sales & Marketing Manager for JYSK UK & Ireland. "Recent research we carried out with YouGov suggests that there is a real need for us to have more open conversations and education around sleep and sleep health. 42% of UK adults are sleeping for 6 hours per night or less, and a third (34%) say that their sleep has been impacted by the pandemic with increased anxiety (22%) or more intense or unpleasant dreams (18%). Together with The Sleep Charity, we hope our Sleep Matters roadshow event can be a small step towards empowering more people to take back ownership over their sleep health."
Lisa Artis, Deputy CEO of The Sleep Charity, adds: "We are delighted to be involved with, and supporting, JYSK's Sleep Matters roadshow, ensuring more people get access to quality advice to help improve their sleep. Sleep is fundamental to good physical and mental health and wellbeing, and our practitioners will be on hand to discuss the importance of sleep but also recommend some top tips to try. There is a huge percentage of people who don't sleep well and yet sometimes there are some simple changes people can make to their lifestyle and their bedtime habits to ensure they get better zzz's!
Part of getting a good night's sleep is looking at the bedroom environment – ensuring it is cool, quiet, and dark – and making sure it's fit for sleep. That includes what you sleep on. You can do lots of things right when it comes to your sleep but if you're sleeping on an uncomfortable bed with unsupportive pillows, then chances are you will struggle to nod off."
The JYSK Sleep Matters Roadshow will be making its way to nine locations across Greater Manchester, Yorkshire, Lancashire and the Midlands.
JYSK Sleep Matters Roadshow:
Saturday 6th November
9.15 – 10.15: Coventry
Unit 7A, Arena Retail Park, CV6 6AS
9.30 – 10.30: Wakefield
9A Westgate Retail Park, WF2 9SD
11.30 – 12.30: Leeds
Unit 7 & 8, South Retail Park, Tulip Street, LS10 2BB
13.00 – 14.00: Lincoln
Unit 3, Deacon Road Retail Park, LN2 4JB
16.00 – 17.00: Doncaster
Unit 5A, Danum Retail Park, DN5 8AS
16.30 – 17.30: Bury
Unit 5, Angouleme Retail Park, BL9 0BZ
Sunday 7th November
9.30 – 10.30: St Helens
K1, St Helen's Retail Park, WA9 1JJ
12.00 – 13.00: Liverpool
Hunts Cross Retail Park, L24 9GB
15.00 – 16.00: Stockport
Unit 5A, Manchester Road Retail Park, SK4 1TN
For those not located near to a participating store who are seeking support and advice on sleep health, JYSK and The Sleep Charity will also host a talk and Q&A session live on Instagram on Thursday 4th November at 7pm on JYSK UK's Instagram channel.
Source : JYSK
For all the very latest news and intelligence on the UK's largest home improvement and garden retailers, sign up for the Insight DIY weekly newsletter.
28 October 2021

Insight DIY is the only source of market information that I need and they always have the latest news before anyone else.

Neil Anderton - Sales Director, British Ceramic Tile