UK DIY News
Kingfisher: Annual Like-For-Like Sales Decline Of 1.5%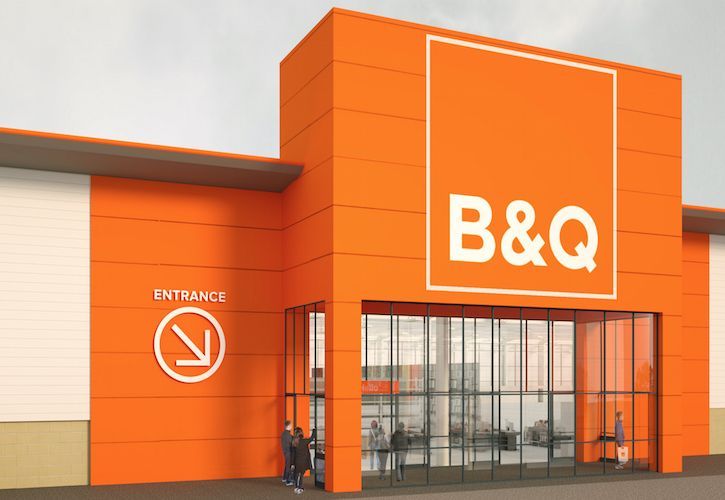 Kingfisher has reported on trading for the year ended January 2020, advising of group sales of £11,513m, with like-for-like decline of 1.5%.
FY 19/20 Group results
• Sales down 0.8% in constant currency
• LFL sales down 1.5% with growth at Screwfix, Poland and Romania offset by weaker sales at B&Q, France*, Russia and Iberia*
− Improved LFL sales trend in all retail banners in Q4 19/20; LFL up 1.7%
• Group gross margin % after clearance flat, in line with guidance
− Benefits from Group buying and sourcing largely offset by incremental clearance and
logistics & stock inefficiencies in France
• Underlying PBT (adjusted PBT before transformation costs) no longer reported; transformation costs reallocated to retail profit and central costs*
• Adjusted PBT down 5.2%, in line with sales performance
• Statutory PBT down 65.7% after £441 million of exceptional items*, largely reflecting store and Russia impairments
• Net debt to EBITDA* of 2.0x as at year-end; at lower end of 2.0-2.5x medium term target range
• As previously announced, no FY 19/20 final dividend proposed given COVID-related uncertainty

FY 20/21 commentary
• Q1 20/21 Group LFL sales down 24.8%
− Trading up to 14 March continued the positive trends seen in Q4 19/20
− Balance of quarter saw significant impact from COVID-related disruption
• Q2 20/21 Group LFL sales up 21.8% (to 13 June 2020)
− Strong e-commerce* growth (up to fourfold growth since mid-March),
− Phased reopening of stores in the UK and France from mid-April, and
− Improving relative sales trend (Group LFL sales moved from -74.0% in first week of April
to more than +25% since second week of May)
• Financial impact being managed through significant cost and cash flow measures
• No specific guidance provided for FY 20/21 given the uncertainty around COVID-19
UK & IRELAND
Kingfisher UK & Ireland sales increased by 1.0% (-0.3% LFL) to £5,112 million within the context of a weak demand backdrop. Gross margin % was flat with sourcing benefits and the uplift from the discontinuation of installation services at B&Q offset by incremental clearance of surfaces & décor and kitchen ranges at B&Q, selective price investment at Screwfix and increased promotional activity at B&Q in Q4. Costs increased as a result of wage inflation, digital costs and new store opening costs at Screwfix which together outweighed a reduction in transformation costs. Retail profit increased by 0.3% to £499 million.
B&Q total sales decreased by 3.1% to £3,284 million. LFL sales decreased by 2.9%. The discontinuation of installation services impacted LFL by c.-1.5% and disruption on surfaces & décor and kitchens ranges impacted LFL by c.-2%. LFL sales of weather-related categories decreased by 1.4% while sales of non-weather-related categories, including kitchen and bathroom, were down 3.4%. B&Q's e-commerce sales continued to make good progress with growth of 17% (including click & collect up 27%), representing 6% of total B&Q sales. Across the business, space remained broadly flat with two new store openings and two store closures.

Screwfix total sales increased by 9.4% (+5.0% LFL) to £1,828 million, driven by specialist trade desks exclusive to plumbers and electricians, strong e-commerce sales growth of 17% (including click & collect up 23%) and the continued rollout of new outlets. E-commerce sales represented 33% of total Screwfix sales. During the year Screwfix opened 55 new outlets in the UK, with 39 openings in the second half. In December Screwfix opened its first outlet in the Republic of Ireland, with a total of four openings by 31 January 2020, to complement its fast-growing online business in the country. The early performance of these outlets, prior to the coronavirus crisis, was encouraging. In total, as at 31 January 2020 Screwfix had 686 outlets in the UK & Ireland, with a total of 59 new outlets in the year and a space increase of c.9%.
Thierry Garnier, Chief Executive Officer, said: "Throughout the COVID-19 crisis, our priorities have been clear – to provide support to the communities in which we operate, to look after our colleagues as a responsible employer, to serve our customers as a retailer of essential goods, and to protect our business for the long term.

"At Kingfisher, we are both proud of, and inspired by, the way in which our teams responded to the immense challenges of the last few months. When the various lockdowns began, we rapidly transformed our operations to meet a sharp increase in e-commerce, while adapting our retail space and processes to ensure a safe reopening of stores. In doing so, the social distancing and other health & safety protocols we established have contributed to setting the standard in non-food retailing. We have donated over £2.5 million of PPE to frontline health workers, in line with our commitment to responsible business practices. We have also taken significant actions on costs and cash management that give us a strong financial footing through the crisis and beyond.

"On joining the business in late September 2019 my priorities were to build the executive team, stabilise our operational performance and prepare a new plan. We have a strong new team in place. We ended FY 19/20 in better shape, after a disappointing first nine months, by returning the Group to positive like-for-like sales growth in Q4 as well as for the start of FY 20/21.

"While the coronavirus crisis has obviously shifted our immediate priorities, we have continued to plan for the longer term and implement our new strategic plan. It would be a mistake not to. Kingfisher is well positioned within a home improvement market that is resilient and has attractive long term growth prospects. We have strong market positions and distinctly positioned retail banners that address diverse customer needs. These are major strengths in a world that is so volatile and uncertain.

"Our clear intent is to become a more digital and service orientated company, using our strong store assets as a platform. We will continue to develop our own exclusive brands as a differentiator, cater for diverse local customer needs, and each retail banner will have its own positioning and plan. We will 'power' these banners as a Group. This is our new strategic direction, 'Powered by Kingfisher'.

"The coronavirus crisis has provided us with the most unexpected test of these plans, while really pushing our capabilities as a business. The results have reinforced our strategic direction, demonstrated how our operations and teams can be agile, and pushed us to be bolder. Together, we look to the future with confidence and are committed to returning Kingfisher to growth."
Read part one of the full publication here.
Read part two of the full publication here.
Source : Kingfisher
17 June 2020

I find the news and articles they publish really useful and enjoy reading their views and commentary on the industry. It's the only source of quality, reliable information on our major customers and it's used regularly by myself and my team.

Simon Fleet - Sales & Marketing Director, Thomas Dudley Ltd