UK DIY News
Kingfisher confirms new management structure and updates on strategy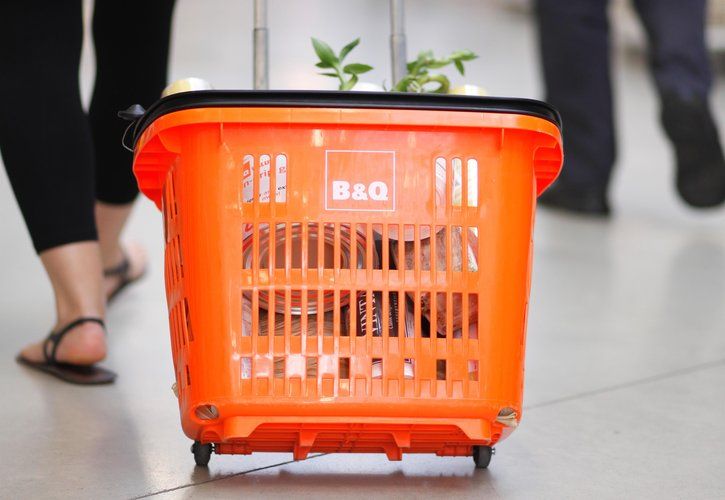 Véronique Laury, Chief Executive Officer, said: "Home improvement is a great market with huge potential and Kingfisher has a strong position within it with further scope to grow in a sustainable way. However, it is clear to me that we need to organise ourselves very differently to unlock our potential. This will involve taking what is essentially a locally managed set of businesses and creating instead a single, unified company where customer needs come first. The first step in developing this new organisation is the creation of a new, international leadership team with more focused cross-company roles. "We have a lot to do and we are announcing today a set of first 'sharp' decisions which are already underway including the closure of around 15% surplus B&Q space (c.60 stores) and our few loss making stores in Europe, the development of unified garden and bathroom businesses and the start of a Big Box revitalisation programme across Europe. "In addition, we will be developing our detailed plans for the wider reorganisation of the company as we progress on this exciting journey towards becoming 'ONE' Kingfisher."
Going forward, we will operate within the following clear set of guiding principles:
1. Customer needs come first
2. Create a unique and leading offer
3. Same products across Europe presented to customers in the same way
4. Limited number of formats and omnichannel everywhere
5. Low cost always
6. One company culture
We believe that following these principles will drive higher sales from having a unique, differentiated offer at good prices for our customers whilst maintaining our gross margin rate and lowering our cost base. Combining this with continued strict capital discipline will deliver improved financial metrics for our shareholders.
We need to organise ourselves very differently
This will involve taking what is essentially a locally managed set of businesses and creating instead a single, unified company. The first step in developing this new organisation ('ONE' Kingfisher) is the creation of a new, international leadership team with more focused cross-company roles including:
• Chief Executive Officer
• Chief Financial Officer
• Chief Offer & Supply Chain Officer
• Chief Digital & IT Officer
• Chief People Officer
• 3 Operations Directors by format for Big Box, Medium Box & Omnichannel
Our work to mobilise 'ONE' Kingfisher will be focused on the following five areas, where we have identified the first 'sharp' decisions that are being implemented at pace:
1. Customer
Everything will be based on our deep knowledge of customer needs and customers' shopping journey.
2. Offer
Of a total of 393,000(1) products sold across the company, only 7,000(1) products (representing 7%(1) of sales) are currently sold in at least two operating companies. Of the 393,000 products, a large proportion relate to delisted and ex-promotional ranges which do not form part of existing retail planograms*. Beyond this, driven by the knowledge that customer needs are more similar than different across geographies, planogram product ranges can be more similar in all our markets across Europe.
First sharp decision:
Develop plan to cut existing product tail*
3. Formats/Channels
Our goal is to present the same products to customers across Europe in the same way under a simplified model. This will drive operational efficiencies whilst recognising that customer needs are evolving quickly so we need to adapt to this fast changing retail environment. Our existing channels will be managed under three formats: Big Box, Medium Box and Omnichannel, and each will be standardised across all of our markets.
4. Infrastructure & Processes
Unifying our processes and infrastructure will not only drive operating efficiencies but will also make us a simpler and more agile organisation.
5. People
To drive through these changes we have announced today a new leadership team and the need to move to a wider reorganisation of the structure of our teams in order to unlock the real potential of 'ONE' Kingfisher.
The new leadership team combines existing and new talent with cross-company and more focused roles. We are pleased to announce that Arja Taaveniku will be joining Kingfisher in early May as Chief Offer & Supply Chain Officer. She has 22 years of experience from the IKEA Group, including 13 years at IKEA of Sweden, working in various senior roles involved in developing, managing and supplying the global IKEA product range (e.g. she was Global Business Area manager for IKEA Kitchen & Dining from 2008 to 2012). Since 2012 she has been CEO of the Ikano Group.
We are also appointing three Operations Directors by format. Guy Colleau, currently CEO, Group Sourcing & Offer and former CEO of Castorama France, will become our Operations Director for Big Box (B&Q, Castorama, Koçtaş). Alain Souillard, currently CEO, Brico Dépôt International will become our Operations Director for Medium Box (Brico Dépôt). Steve Willett, currently CEO, Group Productivity & Development will become our Omnichannel Operations Director (Screwfix) as well taking the role of Chief Digital & IT Officer. Our operating company CEOs will report into our Operations Directors. We will update on the Chief People Officer in due course.
Source : Kingfisher
31 March 2015

Insight DIY is the only source of market information that I need and they always have the latest news before anyone else.

Neil Anderton - Sales Director, British Ceramic Tile