UK DIY News
Kingfisher Interim Results Presentation - you need to read this!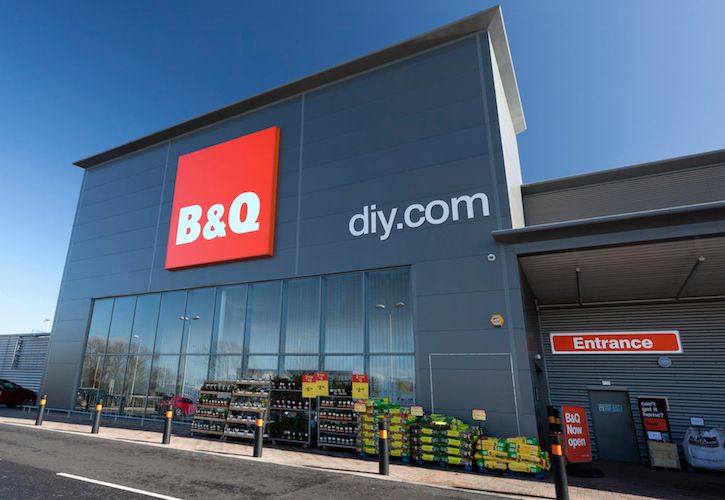 If you're a supplier, employee or competitor to B&Q, this is probably the most important presentation released by Kingfisher in the last 5 years.
Download it here to forward to your business.

Analyst View
Ken Odeluga, a senior market analyst at www.cityindex.co.uk gave us his view on the results:
"Is Kingfisher backpedalling on the UK DIY retail sector?
The takeaway aside from its H1 results, which whilst lower still beat forecasts, is that KGF will ramp up openings of Screwfix branded stores.
As much as 200 more of this segment could be launched, moving group emphasis firmly on to the 'Do it for me' ('trade') sector and, apparently, away from DIY facing B&Q.
The group said earlier this year it would close 60 B&Q stores, cut product lines, and pivot the consumer offering more towards unified garden and bathroom sales in advance of a similar revitalisation programme in Europe.
It's easy to see why.
Margins and profitability at B&Q have lagged those of Screwfix for years now, continuing with H1's 16.5% underlying sales rise at the latter, compared with just 0.7% at B&Q.
Additionally, aggressive expansion of such brands as Mr Bricolage and Brico Depot in France in recent years has left KGF with an estate that is showing signs of an all but impossible to fix structural imbalance with Europe's current retailing environment.
French trading has been declining for the better part of three years now, all told.
Newish CEO Veronique Laury stresses the separateness of B&Q/Screwfix—their biggest categories being electrics, plumbing and wallpaper, paint respectively—but this seems like further indirect evidence of a potential wholesale exit from DIY.
Goods in those categories have respectively been the most and least straightforward for KGF to maintain momentum in.
The cost of this burgeoning re-orientation—a placeholder amount of the announced B&Q closures was put at £350m in March will weigh on the statutory result till end of FY 2015 at least.

There's commitment but no guarantee that what KGF refers to as the £350m charge in places and, £350m 'spend' in others will be the limit.
Such uncertainties are likely becalm the stock for the rest of 2H regardless of undoubted improvements in group trading."
Source: Ken Odeluga - Senior Market Analyst - City Index
www.cityindex.co.uk
16 September 2015

Insight DIY always publishes the latest news stories before anyone else and we find it to be an invaluable source of customer and market information.

Max Crosby Browne - CEO, Home Decor