UK DIY News
Kingfisher unveils strategy to deliver £500m profit lift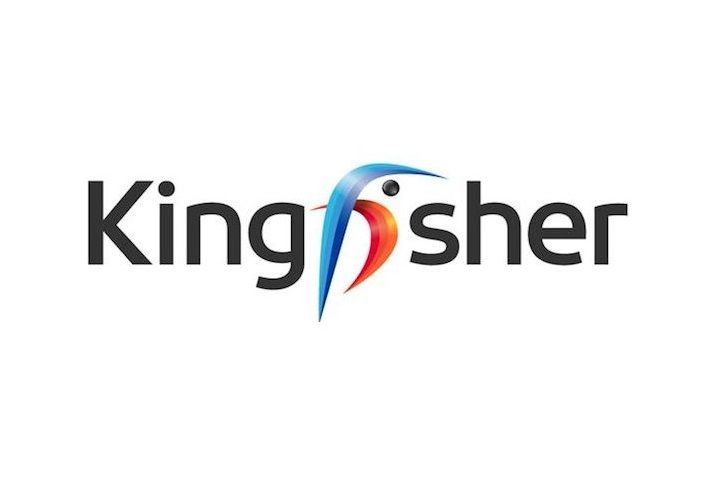 Kingfisher is hosting a capital markets day for institutional investors and analysts from 9am to 1pm today in London, UK
Kingfisher announces 5 year transformation to deliver £500m sustainable annual profit uplift(1) by the end of Year 5 over and above 'business as usual'
Also announcing capital return of c£600m over the next 3 years in addition to the annual ordinary dividend
Véronique Laury, Kingfisher Chief Executive Officer, said:
"Following an in depth review of Kingfisher's business last year alongside in depth studies of our customers' home improvement needs, the leadership team announced the 'ONE' Kingfisher plan. This plan will leverage the scale of the business by becoming a single, unified company where those customer needs always come first.
"We are excited to now reveal our new strategy and our focus over the next five years based on the three key pillars of creating a unified, unique and leading home improvement offer, driving our digital capability and optimising our operational efficiency.
"With a clear roadmap now in place alongside clear long term targets, the size of the five year opportunity is significant. We do acknowledge the challenges ahead, however having already made good progress since March last year, and with 80,000 committed colleagues, we feel confident about our plan and look forward to moving on to the first year of our transformation."
Our 5 year transformation
Our transformation plan is over and above 'business as usual'. By this we mean that we expect pre-transformation performance to be broadly in line with the macroeconomic backdrop in our respective markets.
We will have limited expansion, the focus of which, in the medium-term, will be Screwfix Europe.
We will track our progress against a set of financial KPI's and operational milestones and we will update as we progress.
Key financials
Expected to deliver £500m sustainable annual profit uplift by end of year 5
Pre-exceptional reported profit expected to be impacted, net of operational efficiency benefits, by c£(50)m in Year 1 and £(70)-(100)m in Year 2
Total expected cash cost of £800m (transformation capital expenditure + transformation P&L costs + P&L exceptional costs)
Will deliver improved ROCE
Intend to return c£600m of capital to shareholders over the next three years (expected to be via share buyback), in addition to the annual ordinary dividend
Comprising 3 strategic pillars
Creating a

unified, unique & leading offer

based on customer needs

Expected to generate £350m sustainable annual profit uplift by end of year 5; total cash cost £480m
Uplift broadly equates to 5% reduction in cost of goods sold; assumes higher sales from price reinvestment and a more unique & leading offer will be offset by range clearance and implementation costs
Very encouraging results from the first wave of our unified core essential offer, supporting the business case

Driving our

digital

capability

Expected to generate £50m sustainable annual profit uplift by end of year 5; total cash cost £210m
Consists of 2 programmes;

Investing in our core e-commerce platforms, leveraging our Screwfix best in class capability ('Brilliant Basics')
Building capability to enable us to unlock more of our customers' complex home improvement journeys

Optimising our

operational efficiency

Expected to generate £100m sustainable annual profit uplift by end of year 5; total cash cost £110m
Biggest opportunity is in unifying c.90% of £1.2bn goods not for resale (GNFR) spend (combination of cost savings & working in a simpler, more effective way)
Summary transformation technical guidance
Income statement
P&L costs
£220m over 5 years (including range implementation)
Exceptional costs
£270m over 5 years (Unified Offer & Supply Chain organisation set up + Unified common processes)
Reported profit (before exceptionals)
£500m by end of year 5 (over and above 'business as usual')
Net impact over the first 2 years: Year 1 c.£(50)m; Year 2 £(70)-(100)m
| | |
| --- | --- |
| Cash flow | |
| Transformation capital expenditure | £310m over 5 years (Unified & Unique offer store equipment & IT + Digital) |
| Total capital expenditure | c£500m per annum over next 3 years (including 'business as usual') |
| Capital return | c£600m over next 3 years expected to be via share buyback |
See the full announcement here.

Analyst view:
Connor Campbell, a senior market analyst at www.spreadex.com gave us his views:
"Despite pledging to increase annual pre-tax profits by £500 million with the next 5 years, investors have a violent reaction to Kingfisher's new game plan, a plan that includes 'becoming a single, unified company' alongside enhancing its digital capabilities. Whether that is because investors are doubtful Kingfisher can swat away the ever-looming threat of Amazon, or because the figures the company has proposed are a bit too blue-sky for their own good, is unclear; either way investors were unimpressed, sending the stock nearly 6% lower in the aftermath."
Source : Kingfisher Press Release
www.kingfisher.com
25 January 2016

Insight DIY always publishes the latest news stories before anyone else and we find it to be an invaluable source of customer and market information.

Max Crosby Browne - CEO, Home Decor