UK DIY News
Local Data Company launches SmartStreetSensor footfall project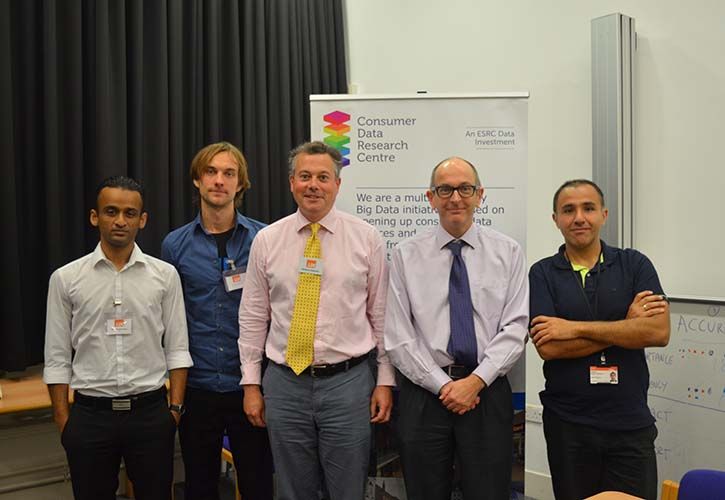 The Local Data Company (LDC), in partnership with University College London (UCL) and the Consumer Data Research Centre (CDRC) are to deploy 1,000 'SmartStreetSensors' as part of the UK's largest study into high street footfall patterns and impacts.
The SmartStreetSensor Project is to be the most comprehensive study of footfall patterns across Great Britain to date. Over 1,000 sensors will measure live footfall in 81 towns and cities across the UK. The locations have been chosen in order to offer a wide geographical spread, differing demographic profiles and a range of town centre profiles (based on health and occupancy).
LDC has spent 18 months developing and testing its SmartStreetSensor which has been developed and built in the UK.
LDC has partnered with UCL (University College London) and the CDRC to provide the technology and an dashboard for the analysis and interpretation of the live feed of footfall data. This specific project is focussed on High Streets and not Shopping Centres and Retail Parks, however, this is planned to follow in future studies.
Academic lead, Professor Paul Longley of UCL sums up the significance well;
"We think this project is an excellent example of how the world's of academia and business can work together in the Big Data era. The same data that can tell a retailer how footfall translates into sales at the till can also contribute to a far better understanding of how people move around Britain's towns and cities. This wider understanding is crucial to better comprehending the health of retail centres, as well as the still broader implications of transport and other planning policies."
"Approximately 50 sensors will be deployed in each week and every retail/leisure partner will have access to the data and wider research as it evolves.
"I truly believe that this project enables retailers to get a real and micro level view of what really drives their store or restaurant performance.
"Most importantly we will not be looking at footfall in isolation (we would not do the project if this was the case) but overlaying all of the unique LDC data on places and companies along with other publicly available datasets to to deliver the most comprehensive, robust and temporal view of what is really happening on our high streets.
"By doing this we will create better places to live, work and play.
"By creating independent, comprehensive and live data which all stakeholders can access I believe we can make for better landlord, tenant and council relationships which would enable all interested parties to not just survive but thrive and grow."

See the full press release and learn more about the project here.
Source : Local Data Company
www.localdatacompany.com

To advertise on the Insight DIY website and download our media pack, click here.
Sign-up for our weekly newsletter here.
If your business is interested in pricing intelligence or you're currently tracking retail prices manually, there really is a much easier way. Just contact us here.
05 July 2016

Insight DIY always publishes the latest news stories before anyone else and we find it to be an invaluable source of customer and market information.

Max Crosby Browne - CEO, Home Decor