International DIY News
Lowe's to acquire RONA, creating Canada's leading home improvement retailer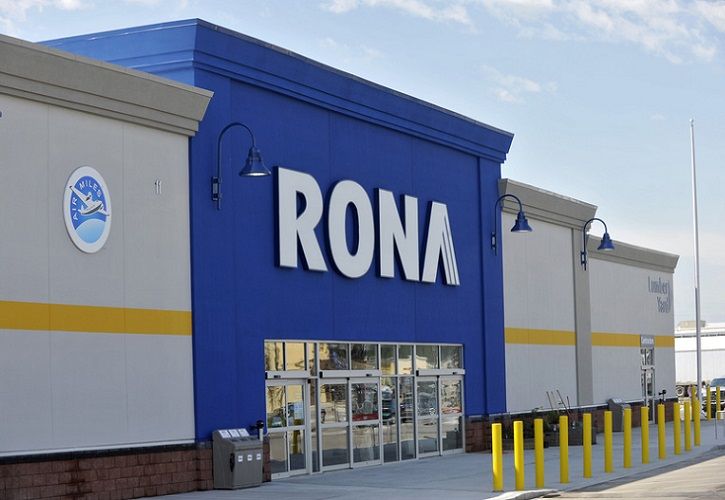 Lowe's Companies, Inc. (NYSE: LOW) ("Lowe's" or the "Company") and RONA inc. (TSX: RON, RON.PR.A) ("RONA") announced today that they have entered into a definitive agreement under which Lowe's is expected to acquire all of the issued and outstanding common shares of RONA for C$24 per share in cash, and all of the issued and outstanding preferred shares of RONA for C$20 per share in cash. The total transaction value is C$3.2 billion (US$2.3 billion) (the "Transaction"). The offer represents a premium of 104 percent to RONA's closing common share price on February 2, 2016 and a 38 percent premium to RONA's 52-week high of C$17.36. Together, Lowe's Canada and RONA stores will create Canada's leading home improvement retailer with 2015 pro forma revenues from Canadian operations of approximately C$5.6 billion. Excluding transaction and integration costs, we anticipate the Transaction will be accretive to Lowe's earnings in the first year following the close of the acquisition.
The Transaction has been unanimously approved by the Boards of Directors of Lowe's and RONA and is supported by the management teams of both companies. The Transaction is expected to proceed by way of a plan of arrangement by which Lowe's would acquire all of the outstanding shares of RONA, subject to RONA common shareholder approval and satisfaction of customary conditions, including the receipt of all necessary regulatory approvals. The RONA Board has received an opinion from Scotia Capital Inc. that the consideration to be received by RONA's common and preferred shareholders pursuant to the Transaction is fair, from a financial point of view.
The RONA Board will recommend that RONA shareholders vote in favor of the plan of arrangement at a special meeting of shareholders expected to be held before the end of the first quarter of 2016. Further information regarding the Transaction will be included in RONA's information circular to be mailed to RONA shareholders in advance of the special meeting. The arrangement agreement provides that RONA is subject to customary non-solicitation provisions.
"We are very excited about this transaction as it leverages the strengths of two great companies, positioning us for continued success in Canada's over C$45 billion and growing home improvement industry. The strategic rationale of this transaction, for both companies, is very compelling," said Lowe's Chairman, President and CEO Robert A. Niblock.
"The transaction is expected to accelerate Lowe's growth strategy by significantly expanding our presence in the Canadian market through the addition of RONA's attractive business and excellent store locations across the country," added Niblock. "Importantly, the transaction also provides Lowe's with entry into Quebec, where RONA is the market leader and we have no presence. We have committed to maintaining RONA's operations in Boucherville, where we will headquarter our Canadian businesses, and plan to continue to operate RONA's multiple retail banners and distribution services to independent dealers. With our shared customer-centric values and a steadfast commitment to the Canadian market, we expect to generate significant long-term benefits for shareholders, customers, vendors, employees and the communities we serve."
RONA's Chairman, Robert Chevrier added, "We believe the time is right to take the next step in the evolution of the RONA family. The team at Lowe's has presented us with an excellent plan that enables our company to maintain its brand power while at the same time leveraging Lowe's global presence to build upon and expand our reach. With commitments made by Lowe's to our employees, potential new markets for Canadian manufacturers and product offerings for our independent dealers, this transaction presents the ideal opportunity for the continued growth of our company while delivering an attractive premium for our shareholders."
The Canadian operations will be led by Sylvain Prud'homme, president of Lowe's Canada. The senior management teams of both companies will work to assure a smooth and effective transition.
"We are pleased with the solid position we have established in key Canadian markets in recent years and the positive reception from our local customers," said Prud'homme. "We look forward to continuing our commitment to the Canadian market and further enhancing our offering to the customers of both Lowe's and RONA. We have great respect for RONA's leadership team and RONA's talented employee base and look forward to working together to take our businesses to the next level."
Lowe's has identified over C$1 billion of opportunities to further increase revenue and operating profitability in Canada. These include: expanding customer reach and serving a new portion of the market by applying Lowe's expertise in certain product categories, such as appliances; enhancing customer relevance, utilizing Lowe's strengths as a leading omni-channel home improvement company and drawing on its customer experience design capabilities; and driving increased profitability in Canada by leveraging shared supplier relationships and enhanced scale, as well as Lowe's private label capabilities, in addition to eliminating RONA's public company costs. Given these opportunities, Lowe's believes there is potential to double operating profitability in Canada over five years.
Lowe's Commitments to RONA Stakeholders in Canada
In addition to the attractive premium offered to RONA's shareholders, Lowe's has agreed to key commitments for RONA and its stakeholders. These include:
- to headquarter the Canadian businesses in Boucherville, Quebec;
- to maintain RONA's multiple retail store banners;
- to enhance distribution services to independent dealers;
- for RONA to continue to employ the vast majority of its current employees and maintain key executives from RONA's strong leadership team;
- to continue RONA's local and ethical procurement strategy and potentially expand relationships both Lowe's and RONA have developed with Canadian manufacturers and suppliers; and to continue to support Canadian communities through RONA and Lowe's charitable and environmental initiatives.

Source : Lowe's Press Release
http://media.lowes.com/pressrelease/lowestoacquireronacreatingcanadasleadinghomeimprovementretailer/
03 February 2016

I find the news and articles they publish really useful and enjoy reading their views and commentary on the industry. It's the only source of quality, reliable information on our major customers and it's used regularly by myself and my team.

Simon Fleet - Sales & Marketing Director, Thomas Dudley Ltd