UK DIY News
Make it simple, make it easy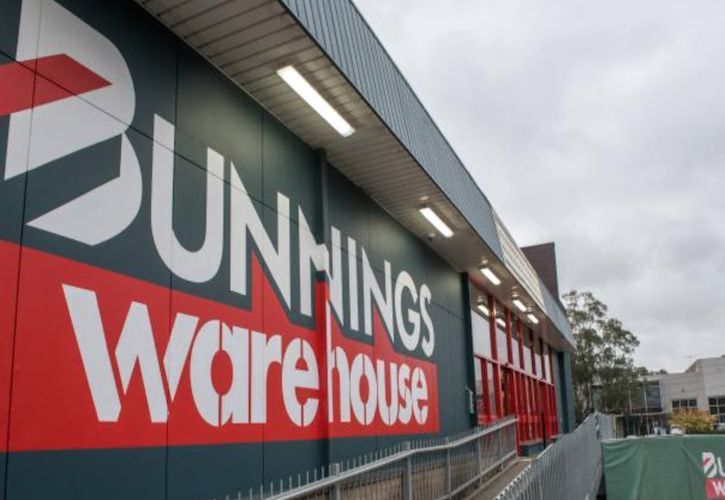 Last week, we visited Homebase St.Albans and witnessed stage one of the conversion into the first Bunnings store in Europe. We commented on how important we felt it was for Bunnings to deliver something genuinely new and exciting for consumers, something which gets the public engaged and talking about the Bunnings brand. You can read last week's feature 'Let the metamorphosis begin' here. We also made comparisons with other large retailers, who for different reasons failed when they attempted international expansion, losing billions of pound in the process. This week, we thought we'd go one step further and make some suggestions as to what we feel would be genuinely new and exciting in St.Albans. So here goes:-
1. Make it simple, make it easy - Easier said than done, however, it is critical to achieve a pleasant purchase process for consumers, resulting in them coming back time and time again. When shopping for DIY products, consumers are often spending money reluctantly, because something needs repairing or replacing, or they're spending money on individual items as part of a broader, more complicated task or project. Therefore, everything must be as easy as possible. I'm talking about parking, browsing, shopping, buying, seeking advice, returning products, complaining, spending vouchers, collecting click'n'collect - absolutely everything. Every reason that a consumer visits a store, needs to be broken down into detail and effort put into simplifying and making each stage easier.
2. Display products as consumers shop - There isn't a single home improvement retailer who displays product ranges as consumers actually shop. Yes, they have each of the core categories, Decorating, Hardware, Seasonal etc., but once in the category, everything is displayed how the retailers choose to organise their internal businesses, not how consumers want to shop.
We've previously identified 30 distinct home improvement projects that encapsulate every task that a home improvement consumer will be undertaking. A good example is decorating a room. The consumer needs a range of different items to complete this – emulsion/gloss paint, brushes/rollers, dust sheets, filler, filling knife, white spirit, sugar soap, making tape etc. How do the retailers display these products? Each in a completely different location, organised by product group, due to the fact they have different buyers for different categories, each of whom want to maintain their in-store space. The retailers get around this by some secondary locations of associated products and by the 'How to' leaflets. Knowing this, why Homebase (of old) thought it a good idea to do away with almost all secondary locations, to preserve the look and feel of the store is completely beyond me and explains why the Homebase brand will be destined to history in the next 3 years.
3. Use consumer reviews in-store - Reviews are becoming a more important part of the purchase process online, with consumers preferring to accept the views of strangers, as opposed to store staff. There are few people who make purchases online, whether buying a product, booking a hotel or downloading a film, that haven't check out the reviews first. And yet in most cases, when you enter a traditional DIY store, reviews are completely missing, why? Probably because, retailers haven't worked out a simple way to present this information on the limited point of purchase materials available. Trying to present the information is rather clumsy, so why not try these options: Have a QR code next to each product that consumers can click on and go straight to the relevant page of your website. Or, in each category, highlight the top three most reviewed or most popular products with instantly recognizable point of purchase such as 'Bunnings best seller'. Either of these would be particularly helpful to consumers when purchasing higher ticket, irregular purchase items such as lawnmowers, BBQ's power tools, garden buildings etc.
4. Make payment easy – Mobile Point of Sale (MPOS) - I spent far too long on Saturday standing in queues trying to buy stuff from retailers. I'd gone out of my way to chose a particular retailer to spend my hard earned money and they made me wait in a queue of 20 people for 30 minutes and everyone is surprised how quickly online retail is growing!
I don't have to queue to make a payment online, in fact the process is getting even easier. Whilst taking a much needed respite in a John Lewis café on Saturday, I ordered an item from search to purchase in 45 secs, using the new Amazon swipe to buy feature. The point is, don't make consumers wait to purchase. At key times put an extra 5 or 6 staff in your stores, armed with MPOS and combined with contactless payments, this will cut down the waiting time up to 10 times. Whilst you're at it, let people pay by PayPal if they want to and use the opportunity where appropriate to remind consumers of other products they may need. Read more about the technology here. This technology is already old hat and if you want to know what's coming next then check this out, I genuinely believe this will change the shape of retail forever!
5. Inspire, inspire, inspire - Home Improvement purchasing, you may be surprised to know, is no different to shopping for food. Most of us need help to achieve the end result we are looking for, doesn't matter whether that is a meal or a particular look and feel for a room or garden. Food retailers work really hard to inspire us with recipes. To make that particular dish, we have to purchase the list of ingredients from that store. Inspiration is also fundamental to the home improvement purchase journey and more than 50% of the 30 projects use inspiration to help drive purchases.
Retailers do a fairly good job of this with their brochures and seasonal magazines. However, it's when you go in-store that this is often totally lost. Once again, you have the issue of product placement and in many cases, the inspiration has disappeared. Having been 'sold' the end result, you have to hunt around to find the items you need, which are rarely together in one place. Bunnings have a fantastic opportunity with St.Albans to deliver achievable inspiration for consumers. All they need is inspirational images all over the store, with the products and help needed to achieve that end result. Do this across 10 key projects and you have instantly created a point of difference versus every competitor. Throw in some augmented reality and VR, such as this being used by Lowes and you're onto a winner.
This is just a short summary of the innovation and technology that is available today for retailers to enable them to do a better job for their shoppers. If you'd like to know more about the 30 projects or how we can help retailers and suppliers respond to the technological opportunities that exist today then get in touch here.
Source: Steve Collinge - MD Insight Retail Group, contact me at Steve@irg.co.uk
07 December 2016

Insight DIY always publishes the latest news stories before anyone else and we find it to be an invaluable source of customer and market information.

Max Crosby Browne - CEO, Home Decor