International DIY News
Massbuild continues impressive growth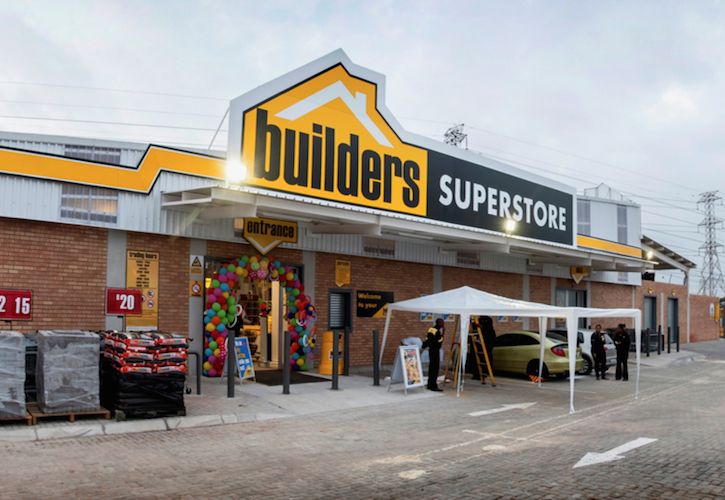 South African conglomerate Massmart, which owns Makro, Game, Builders' Warehouse and Cambridge Foods, on Wednesday reported total sales growth of 9.5% for the first 20 weeks of its 2015 financial year.
The update shows no change in the pace of topline growth from the 13-week trading update published last month to coincide with the release of its annual report, and perhaps explains softer Massmart shares, which fell as much as 3.5% to an intraday low of R148.75 on Wednesday.
CEO Guy Hayward said that comparable sales growth was 7.4% (the same as the 13-week update) with year-to-date sales inflation of 3.9%.
Mr Hayward reckoned the growth in sales suggested there had been market-share gains courtesy of a sharp focus on Massmart's customer offering.
Independent analyst and retail sector expert Syd Vianello said the trading update was "reasonably impressive", with encouraging showings from Makro and the builders' supplies hub, as well as early signs of a turnaround at Game.
Mr Hayward disclosed that the Massdiscounters division (Game and DionWired) saw total sales growth of 10.5% with comparable sales growth of 5.5%. He said Game enjoyed strong comparable sales growth of 6.8%, which flowed from improving operational execution and clarity on the merchandise range.
"Pricing remains extreme as players fight for share, and so while we are seeing margin recovery in Game, it is not as strong as might be expected."
Mr Vianello said Game was starting to make a turnaround under new CEO Robin Wright. "This is encouraging as the business has been going backwards. But it's early days yet."
Mr Hayward said Makro performed well, with total and comparable sales growth of almost 12%. "Retail execution is superb and an upper-income orientation may also be assisting."
Mr Hayward said Massmart's retail food participation continued to grow.
Mr Vianello said it would be surprising if much of Massmart's topline growth impetus was driven by the food offering. "Margins, though, may not be where they would like it."
Mr Hayward reported "severe price pressure" in the wholesale business, led by intense competition and deflation in commodities.
Mr Vianello said trading in the wholesale business was a really tough sale, and was probably exacerbated by the recent xenophobic attacks.
In Masscash, wholesale's total sales growth stretched to just 2.8% and comparable sales growth edged up 2.9%.
Most impressive, though, was Massbuild's total sales growth of 15.5% and comparable sales growth 11.6%.
Mr Hayward said: "All four of our brands are performing strongly, showing further market share gains."
Sales growth in Massbuild's five stores in Botswana and Mozambique remained "very strong". Massmart would open a net 19 new stores in SA and six new stores in Africa this year.
Source: Marc Hassenfuss - Business Day Live.
Read the full news article here.
27 May 2015

Insight DIY is the only source of market information that I need and they always have the latest news before anyone else.

Neil Anderton - Sales Director, British Ceramic Tile